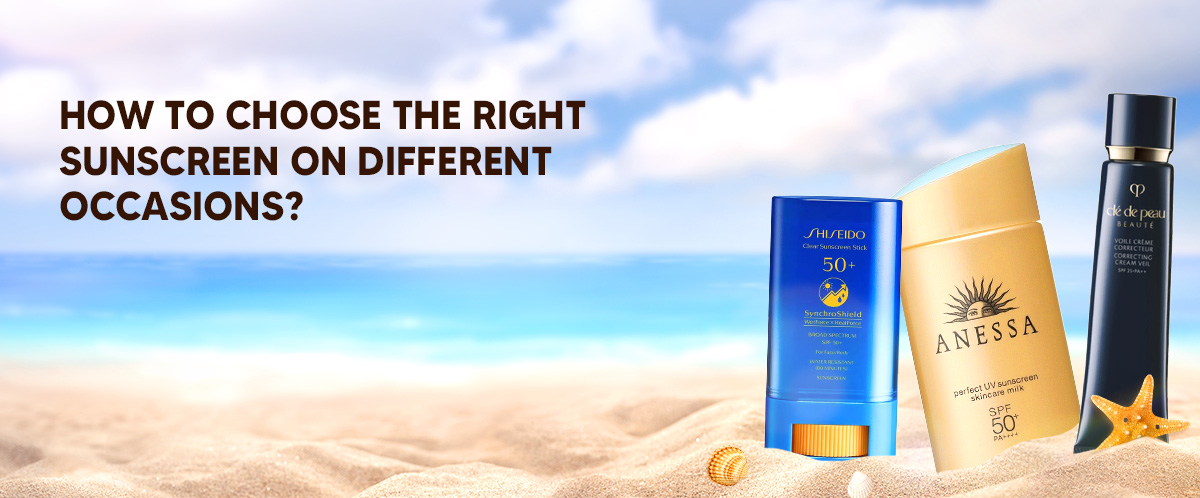 Everyone knows that UV lights will speed up the aging of skin, so sunscreen is no longer something needed only for the summer. But there are so many types of sunscreens, so how do we pick the most suitable one? Here are some popular sunscreens with different functions and SPF (Sun Protection Factor) to fit your daily activities so you can just get the right one easily.
Water-Resistant & Sweat-Resistant
When exercising or engaging in water activities in hot weather, it is important to take measures to protect against sun damage. It is recommended to choose sunscreen products with water-resistant and sweat-resistant properties to provide the best and longest-lasting protection for the skin. Additionally, it is best to re-apply sunscreen every hour to ensure maximum protection.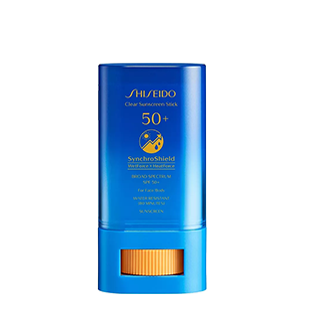 Shiseido
Clear Suncare Stick SPF 50+ UVA - For Face/Body (Very High Protection & Very Water-Resistant)
This product can react against heat, water or sweat to enhance the skin's protection against UV rays. It is made with over 50% skincare ingredients so the skin will not feel strained or dry after use.
SHOP NOW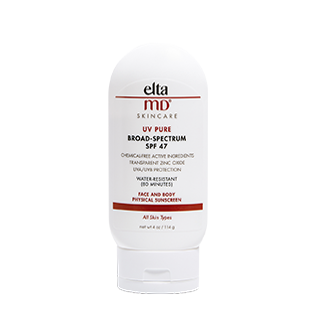 EltaMD
UV Pure Water-Resistant Face & Body Physical Sunscreen SPF 47
This product uses non-comedogenic ingredients and has the water-resistant effect up to 80 minutes. It is rich in antioxidants, which help to absorb free radicals, making it suitable for both children and adults. It is free of fragrance, oil, parabens, dyes, and gluten, making it non-irritating to the skin.
SHOP NOW
More water-resistant sunscreens
Makeup Products with Sun Protection
Primers before the makeup are more than helpers to smooth the complexion, but also has a sunscreen effect, which helps to guard against the sun and lessen burden on the skin. For your daily routines, it is recommended to use products with SPF 20 to SPF30.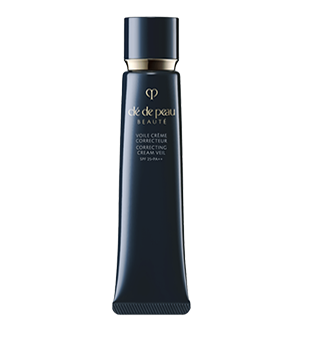 Cle de Peau
Correcting Cream Veil SPF25
A rich and creamy texture that contains brightening complex components, which can perfectly cover pores, fine lines, and uneven skin tone. It provides strong moisturization, can resist UV damage, and creates a smooth and refreshing skin tone.
SHOP NOW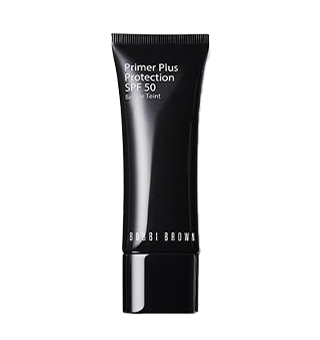 Bobbi Brown
Primer Plus Protection SPF 50
A lightweight texture that helps makeup last longer and look more radiant. It has a high degree of sun protection and contains hyaluronic acid, which provides continuous moisturization. It is free of parabens, phthalates, mineral oil, and sulfates.
SHOP NOW
Check out popular primer and base products
Sunscreen Products with High SPF
For outdoor activities or prolonged exposure to sunlight, it is recommended to use SPF50 products and reapply every two to three hours. Sunscreens commonly come in cream and lotion textures, which provide better sun protection. Creams can adhere closely to the skin and have better moisturizing effects, while lotions are easier to spread and have a lighter texture after use.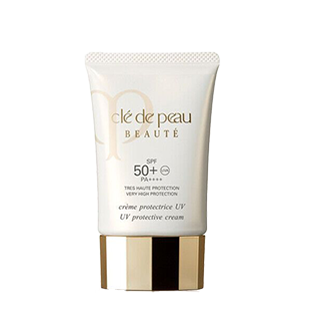 Cle De Peau
UV Protection Cream SPF 50 PA+++
This sunscreen provides a highly efficient sun protection with a non-greasy texture that is light and leaves a matte finish. This product helps in preventing skin from aging and preserves the skin's natural state. Formulated with musk and turmeric extracts, this product can prevent DNA damage, thereby reducing the formation of wrinkles.
SHOP NOW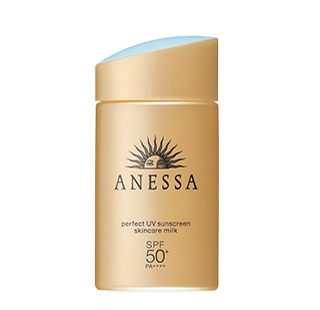 Annesa
Perfect UV Sunscreen Skincare Milk SPF50
This product contains 50% of skincare ingredients and its silky texture gives off a filter effect on the skin. The plant-based moisturizing and nourishing agents for the skin help to fend of dryness and damages from UV rays and provide a water-resistance effect up to 80 minutes.
SHOP NOW
Selected after-sun care products
Water-resistant sunscreens removal tips
Regular sunscreen products can be cleaned with facial cleansers, but for those labeled as water-resistant and sweat-resistant, stronger makeup removers are needed.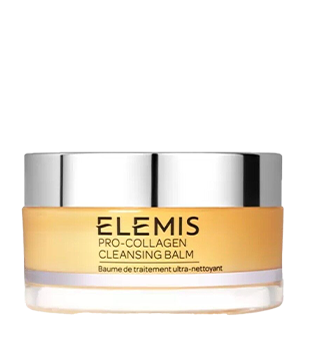 Elemis
Pro-Collagen Cleansing Balm
It can deeply cleanse the skin, effectively dissolve makeup and daily stains, and is formulated with 100% pure natural essential oils from the UK to deeply moisturize the skin. Contains rose and mimosa waxes for efficient antioxidant protection, leaving the skin softer and more moisturized after use.
SHOP NOW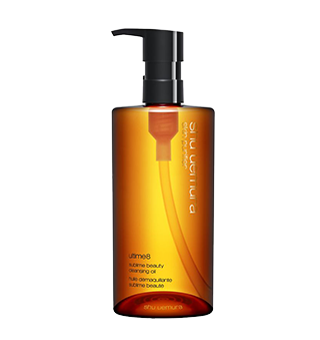 Shu Uemura
Ultime8 Sublime Beauty Cleansing Oil
It contains 8 plant-based essence oils to easily remove facial makeup and impurities, and moisturizes the skin from the inside out while replenishing it with water. After use, the skin feels plump and more comfortable.
SHOP NOW
More makeup removers