Don't Let Flaky Lips Ruin Your Favorite Hue! Exfoliate With Pickup Lip Scrub to Nail Your Best Look.
Show Menu
Pick your fav outfit and lip hue, put it on and ready to go. Then discover the lip look is ruined by dullness, dead skin, and cracks. We have all been there. And this frustrating moment can be prevented by moisturizing it and regularly exfoliating your lip. Just like what you do to the rest of your face.
Benefits of Lip Exfoliation
Remove dead, dry skin to prevent chapped lip
Make lips soft and smooth
Optimize lip oil absorption
Reduce lip soreness
Even out lip tone
Make lip stick long-lasting
Prevent dehydration and bleeding
To truly enjoy the benefits, use lip scrubs that are made with ingredients like sugar or natural exfoliants like citrus, which will be more gentle on the skin. To help you narrow down your choice, we have some tested pickups for you. And no worries if you are new to this, we are going to guide you through the process.
How to use a lip scrub or exfoliator?
Use lip scrub and exfoliator regularly, just like your face. So to optimize moisturizing and promote absorption of other lip care products.
Remove any impurities and makeup
Exfoliator or lip scrub is not a makeup remover. Make sure you clean your lip with proper makeup remover before you exfoliate your lip.
Step two: Apply and massage the lip scrub
Apply a layer of lip scrub to your lip and gently massage the scrub into your lips, then leave it on for a while, before rinsing it off. This work the best with sugar scrubs, as sugar is an effective natural exfoliant without drying your lips.
Massage in a gentle circular style. If you want better result, try to massage with a small children's toothbrush.
Step three: Moisturizing
Always moisturize your lip after exfoliating after exfoliating to protect delicate skin. Protect your lip from harmful sun with lip balm that has an SPF.
Lip Scrub and Exfoliators Pickups
Lip scrub on the go
You got to put on lipstick on the go but discover your lip looks so flaky? Lip scrub in a tube is a great lifesaver, a must have in your vanity bag.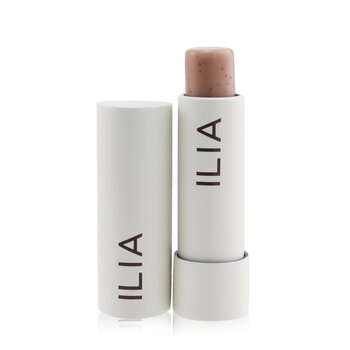 ILIA Balmy Nights Lip Exfoliator
/4g
A fuss-free, fine textured lip exfoliator from the well known clean beauty brand. It contains Volcanic Stone Powder to effectively buff away dull skin. Blended with Jojoba Seed Powder to repair & seal in moisture; and Organic Shea Butter to weightlessly condition skin.
Creating dewy lips and the best foundation for your go-to lipstick or lip gloss.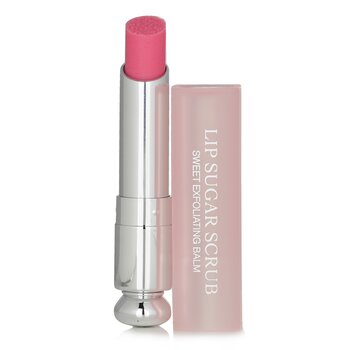 Christian Dior Dior Addict Lip Sugar Scrub
/3.5g
If you only pick one scrub, this is it. Any time of day, generously apply by gliding along the lip or massaging in small circles to smooth, re-hydrate & nourish dry lips.
Features a concentrated grainy texture with sugar that gently exfoliates & transforms into a balm upon application. Provides an incredibly flattering color upon usage. The one lip product you need if you have limited space in your bag.
Lip scrub to pamper yourself at home
After a long week, it is time to pamper yourself. Slowly exfoliate your lip with lip scrub below, and feel your lips slowly refreshed and revitalize from the stress faced throughout the week.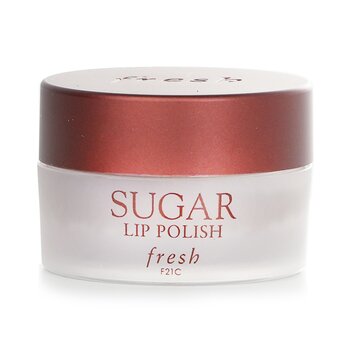 Fresh Sugar Lip Polish - Gentle Exfoliates & Nourishes
/10g
The Sugar lip care and lip makeup series has always been the bestseller, and this lip scrub is the jewel on the crown.
This mild conditioning lip exfoliator is enriched with real brown sugar crystals to gently eliminate dry flakes. Then moisturize your lips with meadowfoam seed, jojoba seed, grapeseed oils & shea butter.
Work even better with the smoothing gel to prep your lip well for lip balm or mask.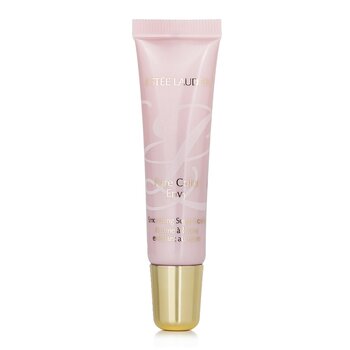 Estee Lauder Pure Color Envy Smoothing Sugar Scrub
/12g
An easy-to-use lip exfoliator that contains gentle sugar crystals to slough away roughness & flakiness of lips. Fuss-free massage with the precision tip for softer, smoother and refined lips.