"Unforgettable, difficult to control" Serge Lutens' perfume 101
Show Menu
SERGE LUTENS perfume is a well-known niche fragrance brand in France. Each fragrance is very representative. The classic fragrance, combined with the signature and noble bottle, shows low-key luxury. Its imaginative fragrance design concept, make the fragrance is described as "unforgettable, difficult to control", but it is still sought after by everyone.
Who is Serge Lutens?
Serge Lutens is a talented artist who has collaborated with many well-known magazines, including French "VOGUE", "ELLE" and so on. When he traveled to Japan in 1971, he was deeply inspired by Japanese culture, especially the traditional culture of geisha, which deeply influenced his creative concept. After the period, he joined Shiseido in 1980, officially established his status, and later launched a perfume brand named after himself.
Due to his life experience and rich work experience, he has a unique view on beauty and expresses it through perfume. For him, every bottle of perfume is like a book, waiting for you to open every page of surprises and feel the stories in it . The greatest influence on him was a trip to Morocco in 1992, after which he was inspired by the local leather industry to create the groundbreaking unisex perfume of that year - Feminite Du Bois EDP. The rich use of Moroccan cedar was a unique fragrance at the time and established the foundation of the brand's Collection noire.
Collection noire
Collection noire is separated into 5 families of scent: Resinous / Ambery, Woody/Chypre, Gourmand, Mohair, Floral.Each perfume has its own story, representing different attitude, and part of Serge Luntens' identity.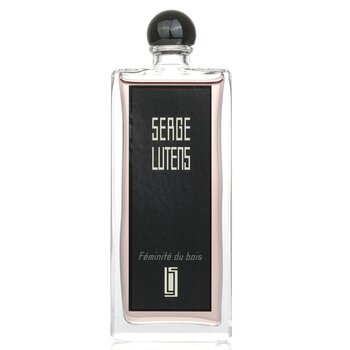 Woody/Chyrpe: Feminite Du Bois Eau De Parfum Spray
$176.00 /50ml
In the early 1990s, woody and mossy notes belonged to men, while floral and musk were feminine. Serge Lutens, on the other hand, used more than 60% cedar, paired with plum and floral notes to create "Feminite Du Bois". It was the first unisex perfume that year, and created the era of woody/mossy fragrances for women.
The fragrance is sweet and rich of woody note, passionate and seductive. Infused with rose, orange blossom and ylang ylang aromas. Contains musk, vanilla and cedar aromas. Suitable for romantic occasions.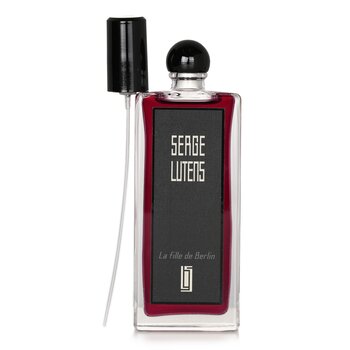 Floral: La Fille De Berlin Eau De Parfum Spray
$176.00 /200ml
Neutral oriental floral fragrance. The aroma is bright and sweet, gentle and energetic. Infused with rose and pepper aromas. Launched in 2013, it is suitable for all occasions. Representing another identity of Serge Luten, and also representing a strong woman. The muse of the fragrance is German movie star and cabaret Marlene Dietrich. The spicy and sweet aroma of rose mixed with pepper is like a thorny rose that blooms in the snow in winter. The slightly spicy and warm fragrance is especially suitable for autumn and winter.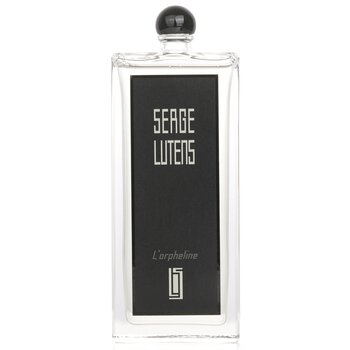 Mohair: L'Orpheline Eau De Parfum Spray
/100ml
A chilling yet reassuring scent of frankincense, castoreum and musk. The scent reflects the darkness inside Serge Luten. He was psychologically wounded, and he also bore the pain of his mother. The parfum represent this memory which he named "L'Orpheline". The fresh and bitter smell in the cold, with a bit of milky fragrance, creates a sense of cold loneliness with different levels of gray.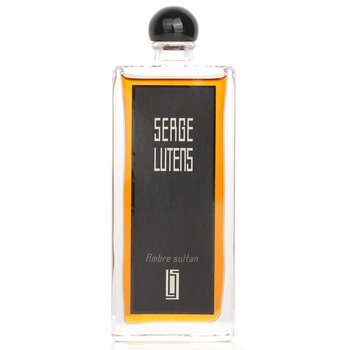 Resinous / Ambery: Ambre Sultan Eau De Parfum Spray
$176.00 /50ml
Classic amber aroma. Convey a sense of calm, maturity and nobility. Spicy, slightly sour and bitter flavor of spice, mixed with the elegant aroma of mountains and forests, full of Middle Eastern flavor. The accord is mixed with Cistus, coriander, oregano, laurel leaves, periwinkle, sandalwood and patchouli leaves.
Gourmand : Five O'Clock Au Gingembre Eau De Parfum Spray
$251.00/100ml
English teatime limited pickled ginger works best with black Wedgwood bone china. This elegant perfume is for connoisseurs. Neutral oriental spice fragrance. Vibrant, seductive. Initial notes are tea and bergamot. Middle notes are ginger, cinnamon and wood. Base notes are cocoa, honey, ambergris, patchouli, pepper.
Les Eaux De Politesse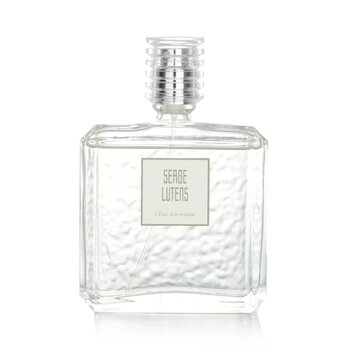 Serge Luten L'Eau D'Armoise Eau De Parfum Spray
$251.00 /100ml
A fresh herbal fragrance, the aroma is clean, pure, simple and slightly bitter. A fresh top note featuring medicinal mugwort and rich bergamot orange; a slightly bitter herbal middle note that continues with mugwort; a powdery helichrysum flower base that stacks to create a multi-layered and unique fragrance.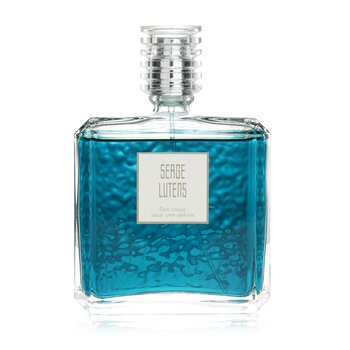 Serge Lutens Des Clous Pour Une Pelure Eau De Parfum Spray
$251.00 /100ml
Inspired by the sensory memory of peeling an orange, this latest perfume in the series is designed. Aromatic neutral notes with spice notes of cloves, slightly bitter orange peel and citrus notes of orange juice. Fresh, fragrant, sweet, warm and refreshing aroma, the top note is fresh citrus; middle note is clove; base note is nutmeg.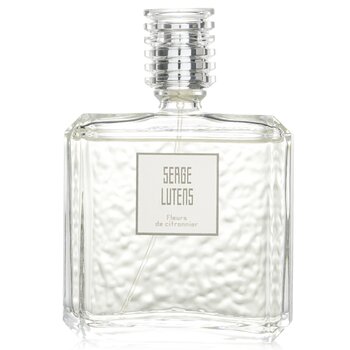 Serge Lutens Fleurs De Citronnier Eau De Parfum Spray
$251.00 /15ml
A delicate and fresh floral fragrance that conveys the warmth and carefree feeling of a hot summer day. Begins with fresh lemon tree flowers, mixed with petitgrain and nutmeg; the heart is sweet with neroli, honey, jasmine and tuberose; it ends with the delicate sensuality of musk, benzoin and iris. The fragrance is light and elegant, with a strong sense of clean soap.
All the price in the article is special price fromstrawberrynet. Clickhereto learn more and shop more.