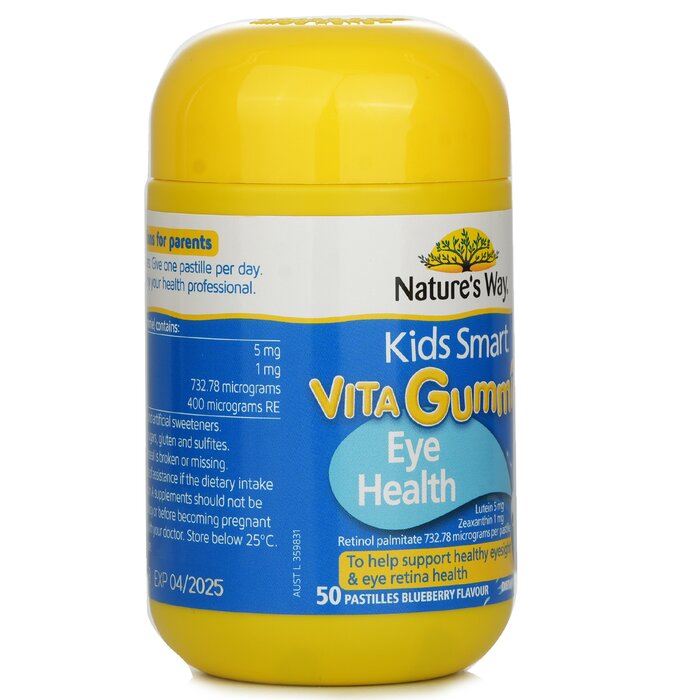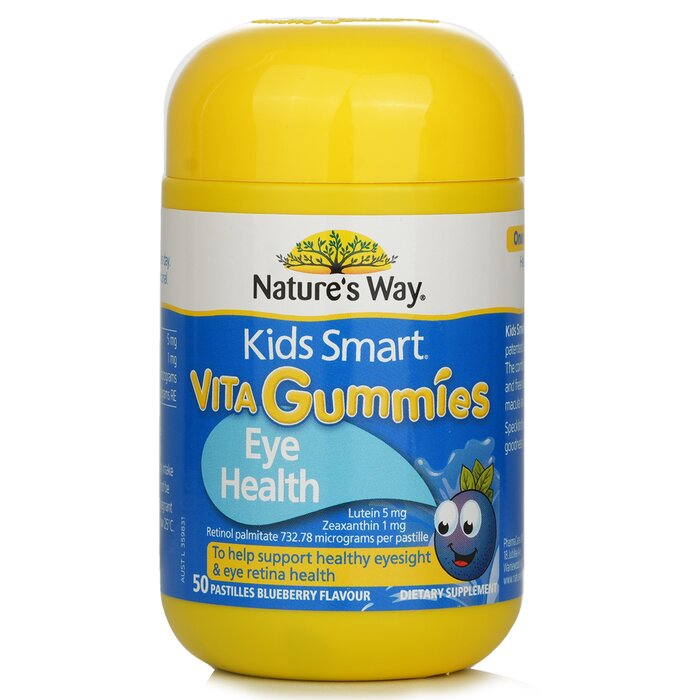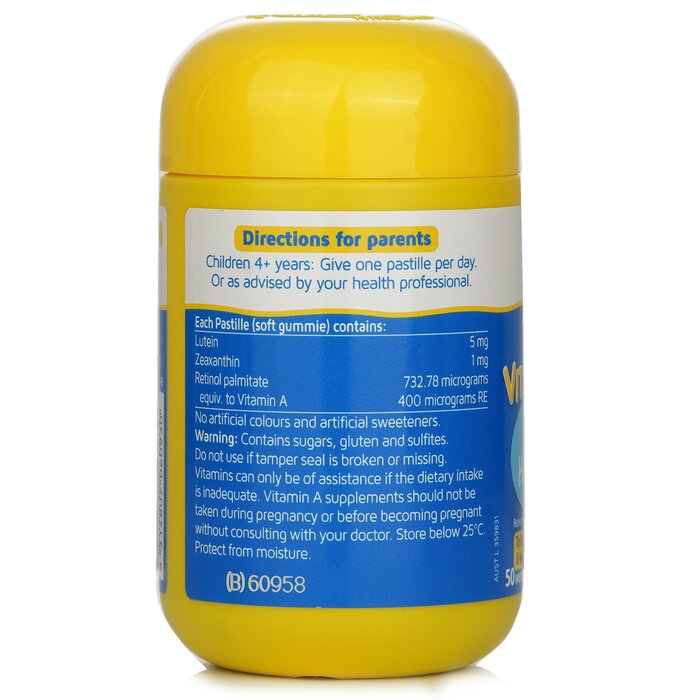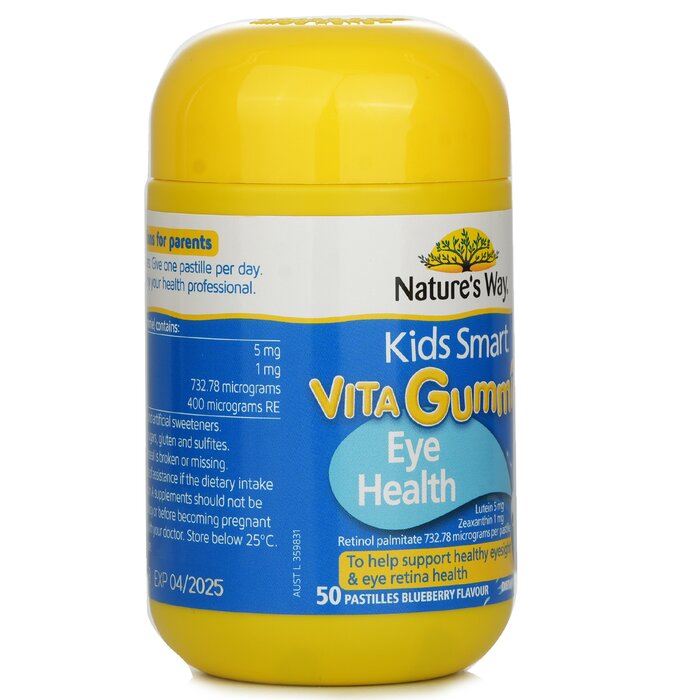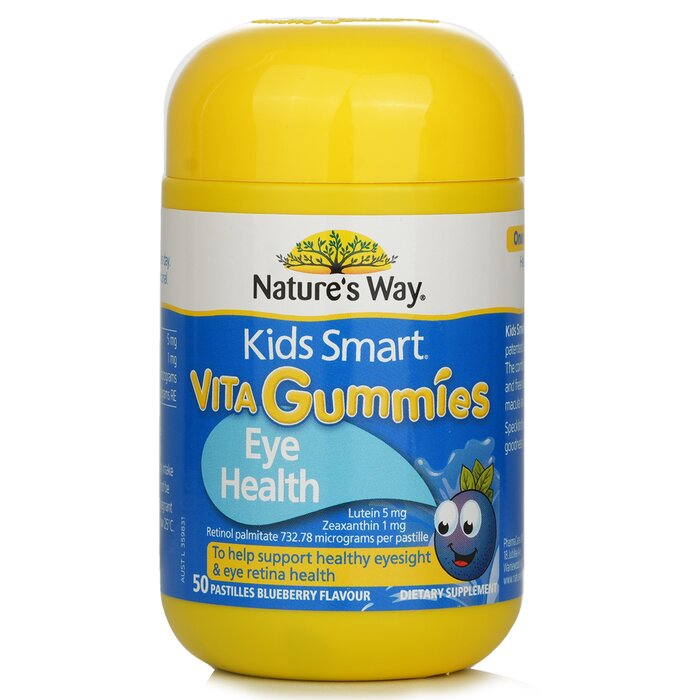 Save


6
NATURE'S WAYNature's Way Kids Smart Vita Gummies Eye Health - 50 Pastilles (Parallel Import)
Size: 50 Pastilles
$17.00
Email me when in stock
Product Details
Help protect your child from high-intensity blue light during screen exposure. Children spend a lot of time in front of mobile phones, tablets and computers to entertain and learn. Screens of electronic devices emit high-intensity blue light, which is thought to damage the macula of the eye by promoting the generation of free radicals.
Warnings
Do not use if tamper evident seal is broken or missing. Vitamins can only be of assistance if the dietary intake is inadequate.
Contains sugars. Contains gluten from wheat (source: glucose - liquid).
Store below 25oC. Protect from moisture
Ingredients
Each pastille (soft gummies) contains: Lutein (5mg), zeaxanthin (1mg), Retinol acetate (400mcg) equiv. to Vitamin A (400mcg RE)
Directions
Directions for parents: Children 4+ years: Give one pastille per day or as advised by your healthcare professional.