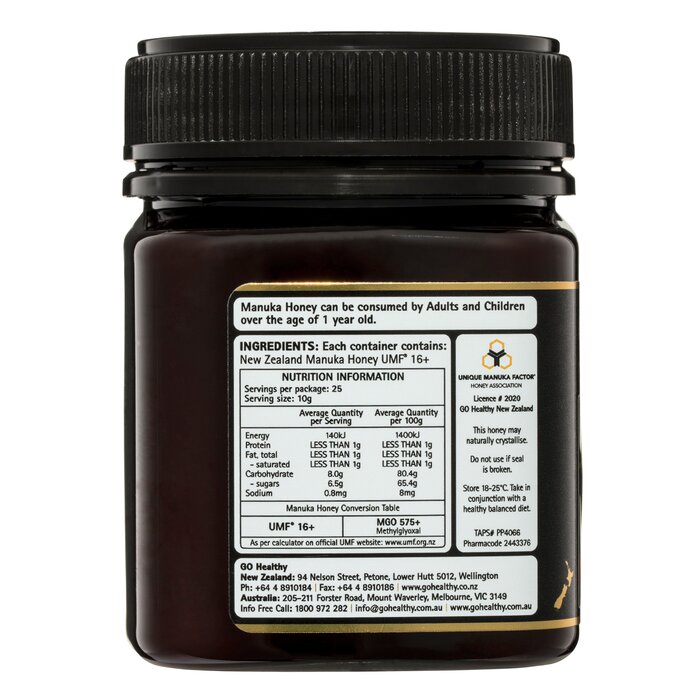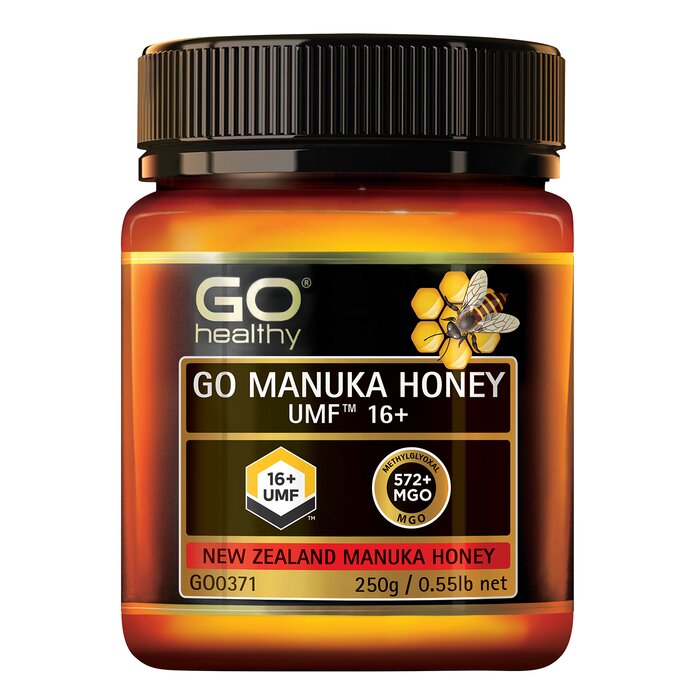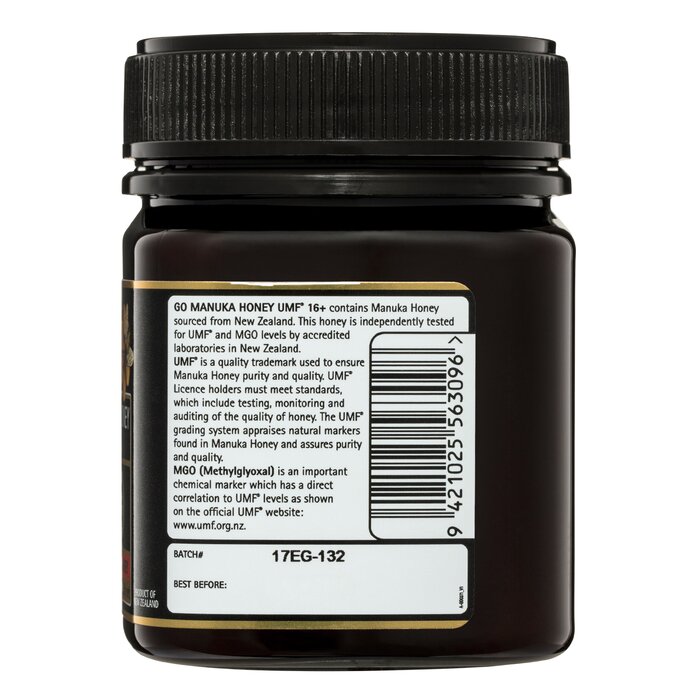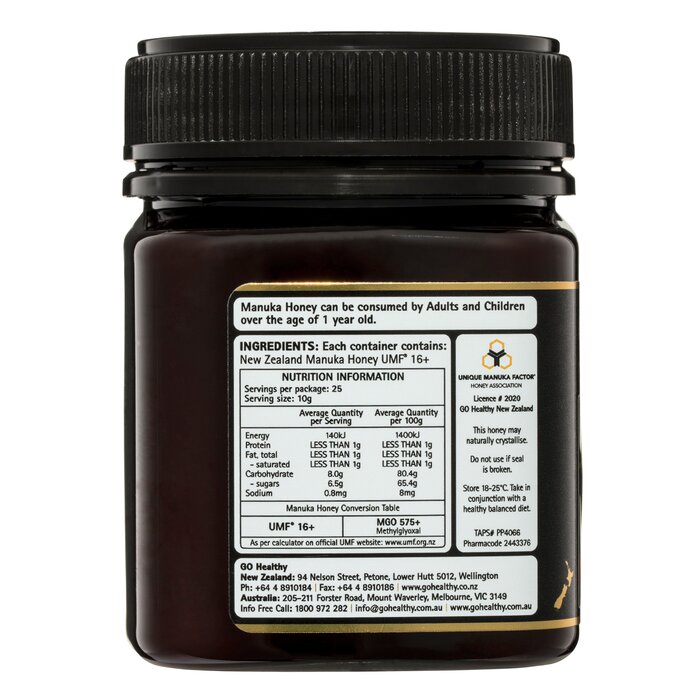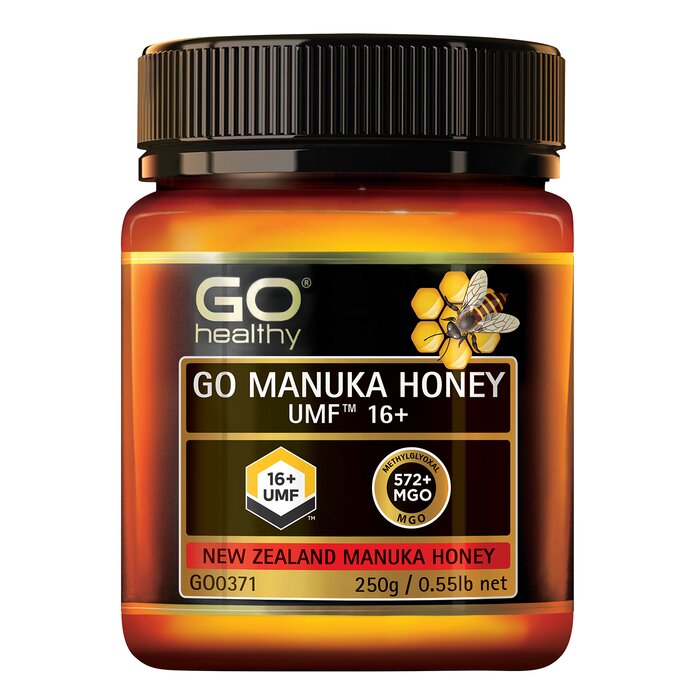 Save


29
Go Healthy[Authorized Sales Agent] GO Healthy GO Manuka Honey UMF 16+ 250gm
Size: 250gm
$75.00
Product Details
GO Manuka Honey UMF 16+ contains Manuka Honey sourced from New Zealand. This honey is independently tested for UMF® and MGO levels by accredited laboratories in New Zealand.
UMF® (UNIQUE MANUKA FACTOR) is a quality trademark used to ensure Manuka Honey purity and quality. UMF® Licence holders must meet standards, which include testing, monitoring and auditing of the quality of honey. The UMF® grading system appraises natural markers found in Manuka Honey and assures purity and quality.
THE MEASURE UMF® 5+ THROUGH TO UMF® 23+ relates to the anti-bacterial activity of the honey. The higher the UMF number, the more potent the Manuka Honey.
MGO (METHYLGLYOXAL) MGO (Methylglyoxal) is an important chemical marker and an antibacterial component which has a direct correlation to UMF® levels as shown on the official UMF® website. As with UMF the higher the MGO number, the more potent the Manuka Honey. SUGGESTED DOSE
Manuka Honey can be consumed by Adults and Children over the age of 1 year old.
SAFETY INFORMATION
Cautions: Not suitable for infants under 12 months old.