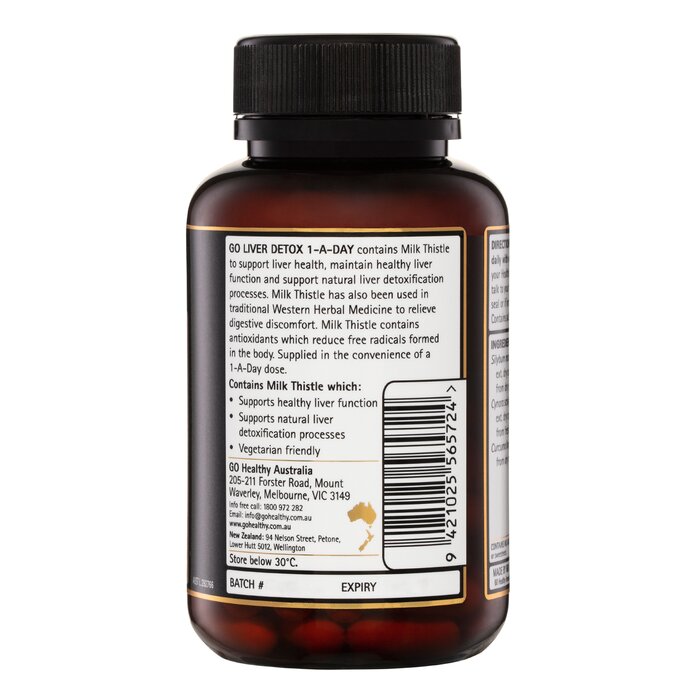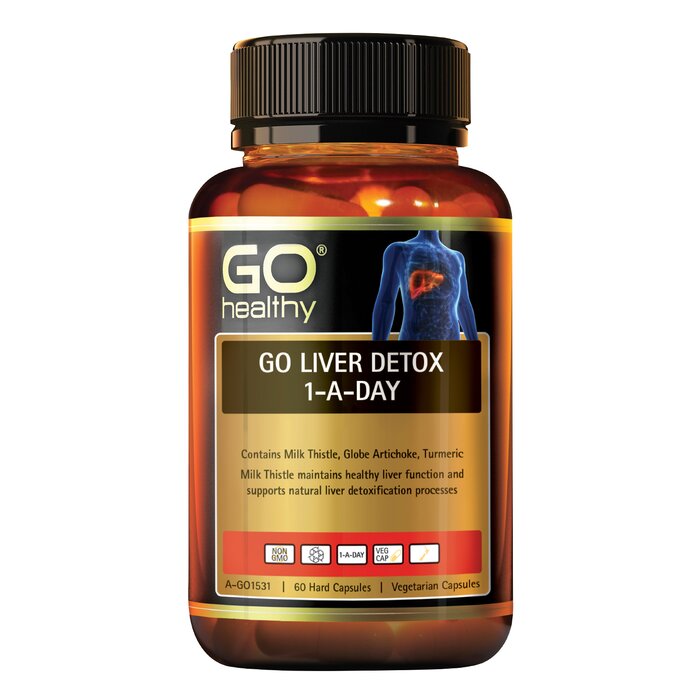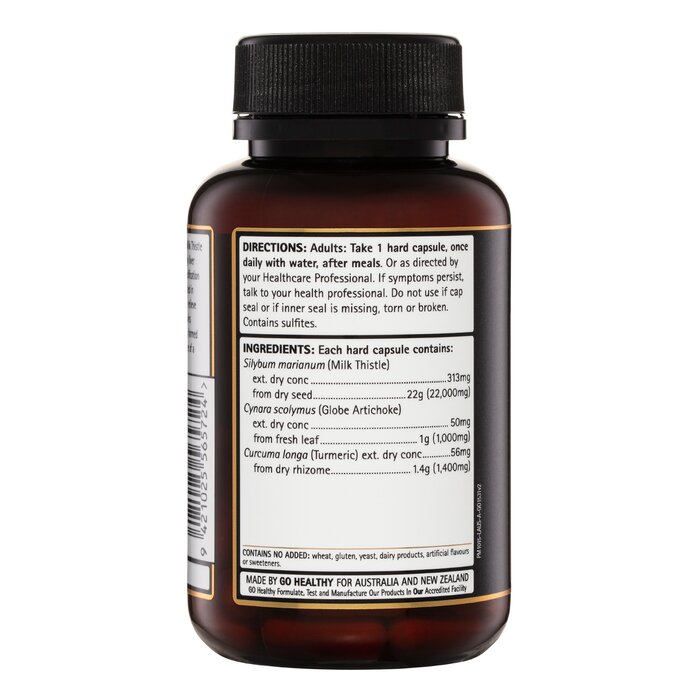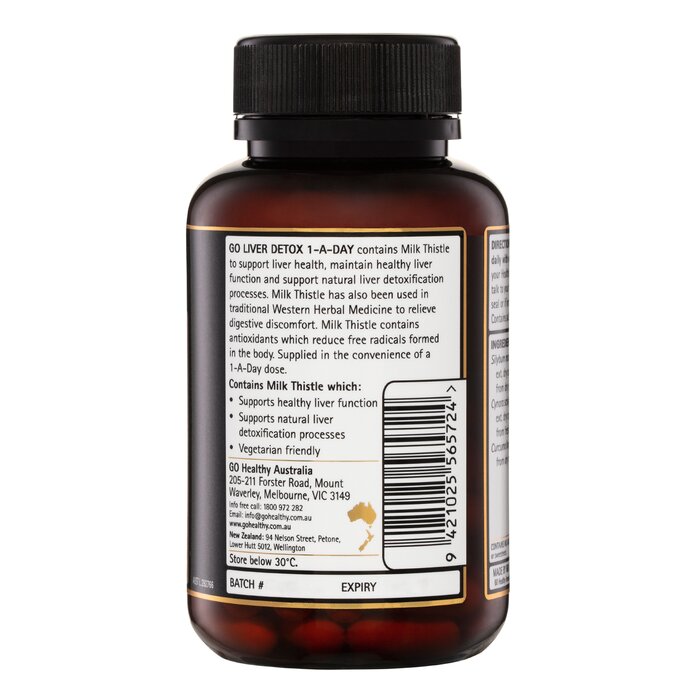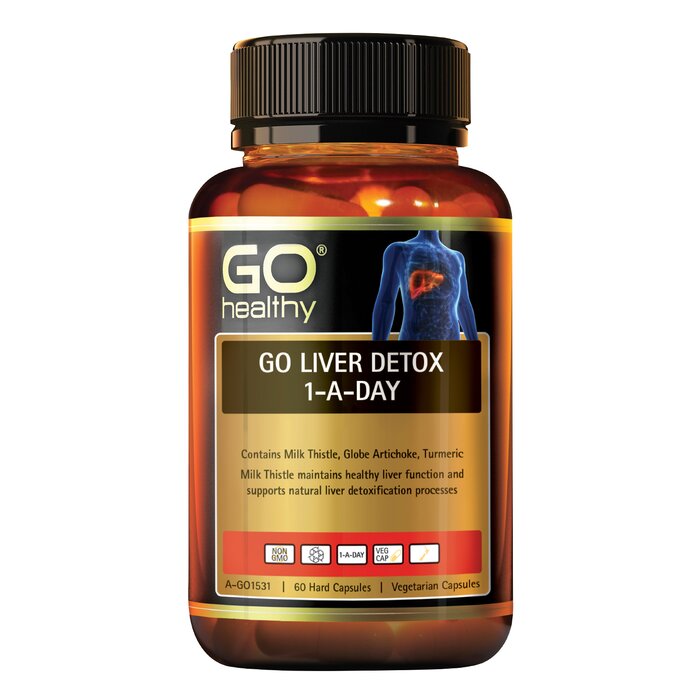 Save


27
Go Healthy[Authorized Sales Agent] GO Healthy GO Liver Detox 1-A-Day - 60 VegeCapsules
Size: 60pcs/box
$38.50
Product Details
GO LIVER DETOX 1-A-DAY contains Milk Thistle to support liver health, maintain healthy liver function and support natural liver detoxification processes. Milk Thistle has also been used in traditional Western Herbal Medicine to relieve digestive discomfort. Milk Thistle contains antioxidants which reduce free radicals formed in the body. Supplied in the convenience of a 1-A-Day dose.
Contains Milk Thistle which:
- Supports healthy liver function
- Supports natural liver detoxification processes
- Vegetarian friendly
SUGGESTED DOSE
Adults: Take 1 VegeCapsule, once daily with water. Or as directed by your Healthcare Professional. Remarks:
The above products are health food for daily life, not medical supplies, and have no medical effect. The above products are not registered under the Pharmacy and Poisons Ordinance or the Chinese Medicine Ordinance. Any claims made for the above products have not been evaluated for the purpose of such registration. This product is not intended to diagnose, treat or prevent any disease.