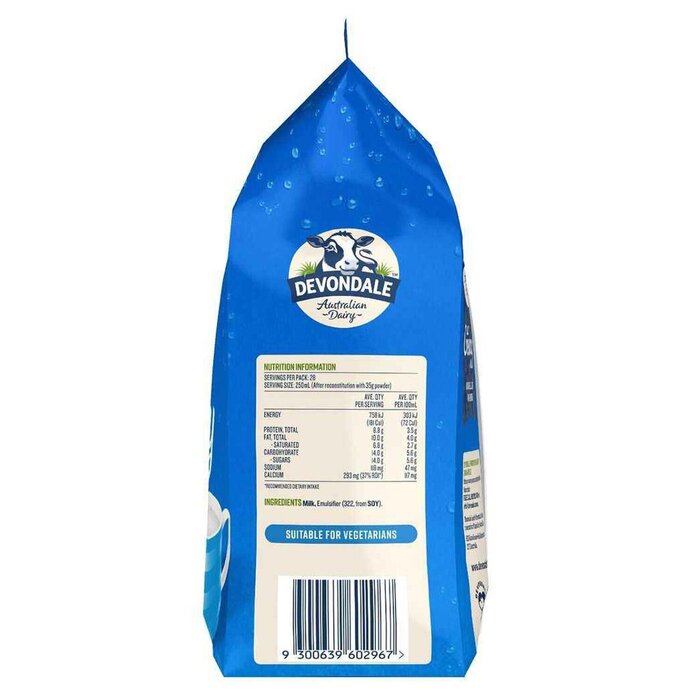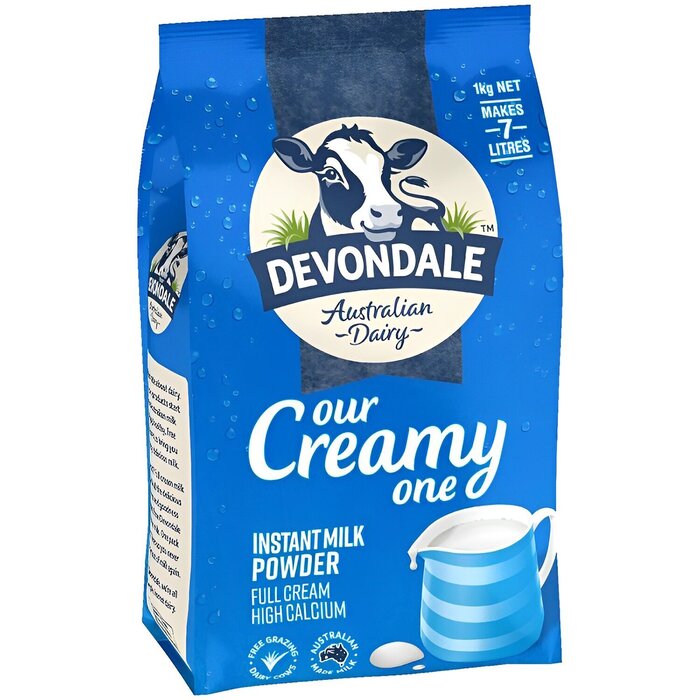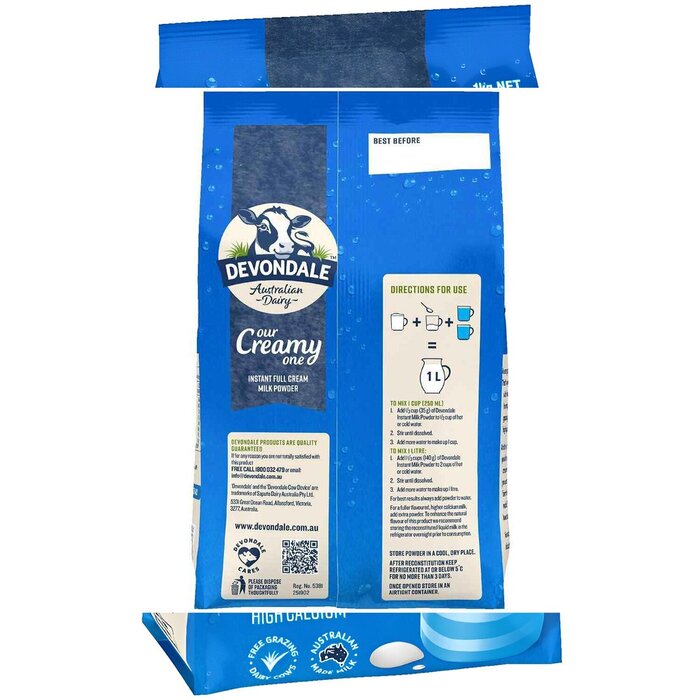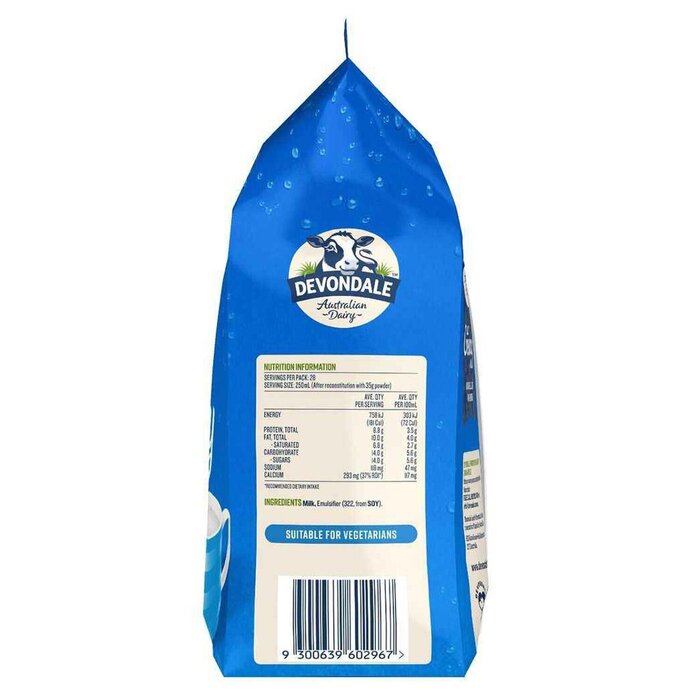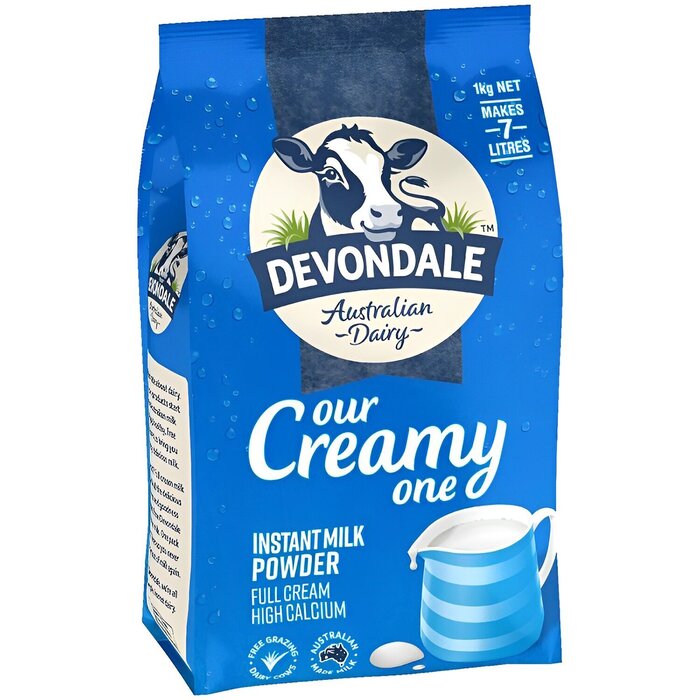 Save


45
*This fixed price item is not eligible for any promotion discount.
Product Details
Founded in 1950, Devondale Full Cream Milk has more than 4,000 raw milk suppliers and shareholders. It is the largest dairy producer in Australia with a milk production of 3.51 billion liters.
It accounts for 35% of Australia's total milk production.
Deyun comes from natural pastures in Australia. It is an honored product of MG, the largest dairy manufacturer in Australia. It has a mellow taste, natural milk, does not contain any food additives and preservatives, and is rich in protein and calcium.
With the improvement of living standards, imported milk has gradually become the best choice for MMs due to its excellent quality and reputation. 【Nutritional value】
Deyun high calcium milk powder (high iron, high calcium, high vitamin C and D) is rich in iron, vitamin C and D
Vitamin C can help the body improve immunity to stay away from diseases, improve the body's
Experiments have proved that vitamin C can help smokers eliminate nicotine in the body
Can help women reduce dark spots and increase skin brightness
Milk powder, which is more convenient than milk but has the same nutritional value, has high calcium content: 293mg of calcium per 250ml. It can also be used as a traditional dairy drink or as an ingredient in cooking and baking.
This milk powder is suitable for children over 3 years old and adults, especially children who need nutritional supplements, students, pregnant women, the emaciated, osteoporotic, middle-aged women and the elderly,
It is the most common milk powder for children/adults in Australian supermarkets, and its quality is absolutely guaranteed!