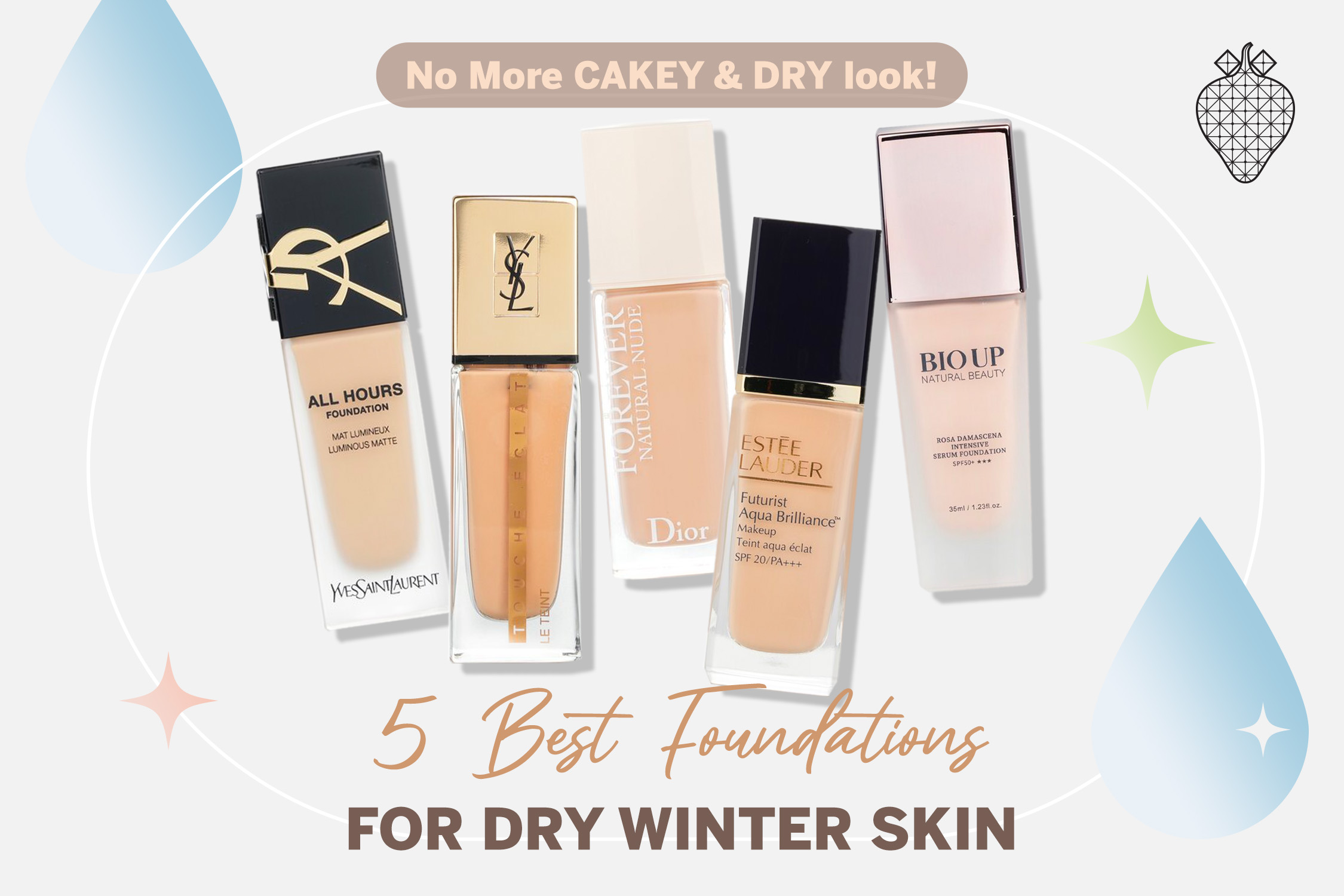 As fall and winter approach, it's essential to not only update your wardrobe but also switch to a more hydrating and moisturizing foundation! Look no further as StrawberryNet has selected 5 incredibly popular hydrating liquid foundations for 2023, allowing you to achieve a flawless complexion at discounted prices. Say goodbye to dryness and uneven skin tone and effortlessly achieve a radiant complexion, without worrying about dryness and dullness!!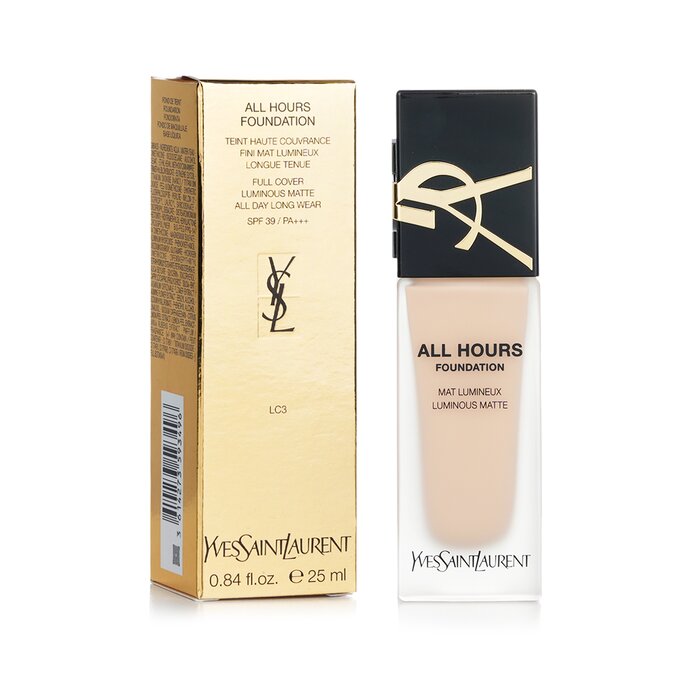 This foundation do the job of both makeup and skincare! The YSL All Hours Foundation SPF39 contains 77% of skincare essence ingredients, effectively providing all-day plumpness and moisture. Despite its soft matte finish, the skin still feels light, fresh, and hydrated, as if it were a second layer of skin! The formula also includes the potent antioxidant Jasmine Petal Extract, ensuring your makeup last all day without getting shiny or creasing!
Hydration effect:★★★☆☆ Editor's recommendation:★★★★☆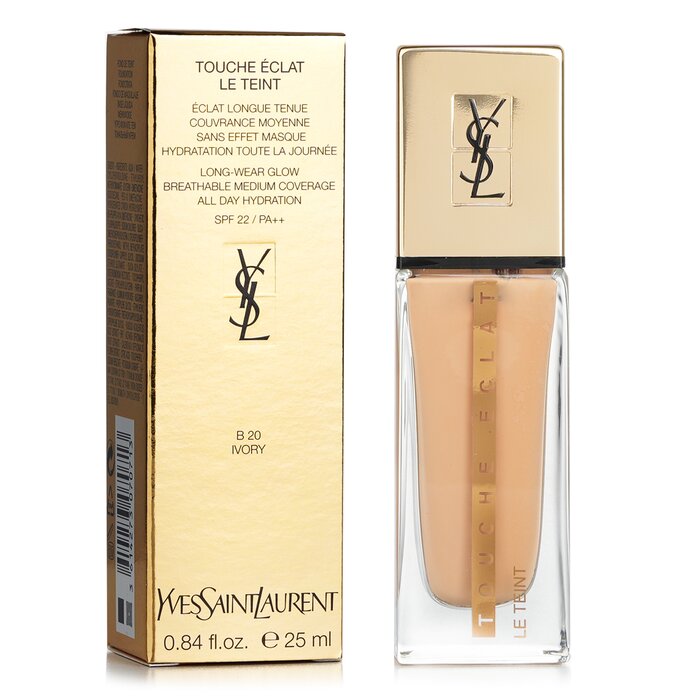 Those with dry skin often worry that their makeup won't last, leaving their skin feeling tight and dull.This foundation combines exclusive 'Radiant Concealing Technology' with highly effective moisturizing ingredients such as Calendula, Hibiscus, and Australian Nut Oil. It provides continuous hydration and brightness for 24 hours, all while illuminating the skin and softening imperfections. Get ready to achieve a flawless and radiant makeup look that will make your skin perfect like a supermodel!
Hydration effect:★★★★★ Editor's Recommendation:★★★☆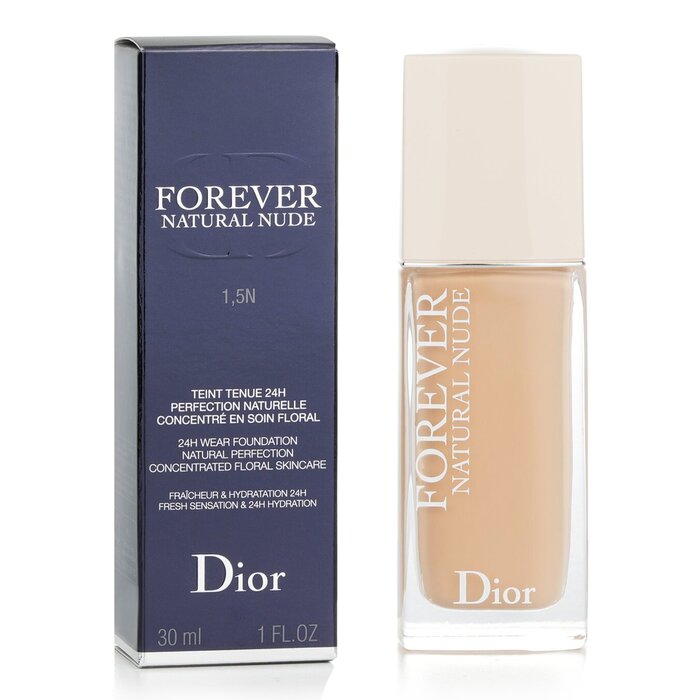 If you adore the sensation of breathable skin, you'll surely fall in love with this DIOR foundation! Formulated with an impressive 96% of natural ingredients and a potent floral skincare blend, it offers a concentrated skincare experience like no other. The lightweight texture effortlessly enhances your skin's beauty and vitality, unveiling a radiant and healthy complexion. Perfect for all skin types, this gentle foundation delivers a flawless finish that truly allows your skin to shine!
Hydration level:★★★★☆ Editor's Recommendation:★★★★☆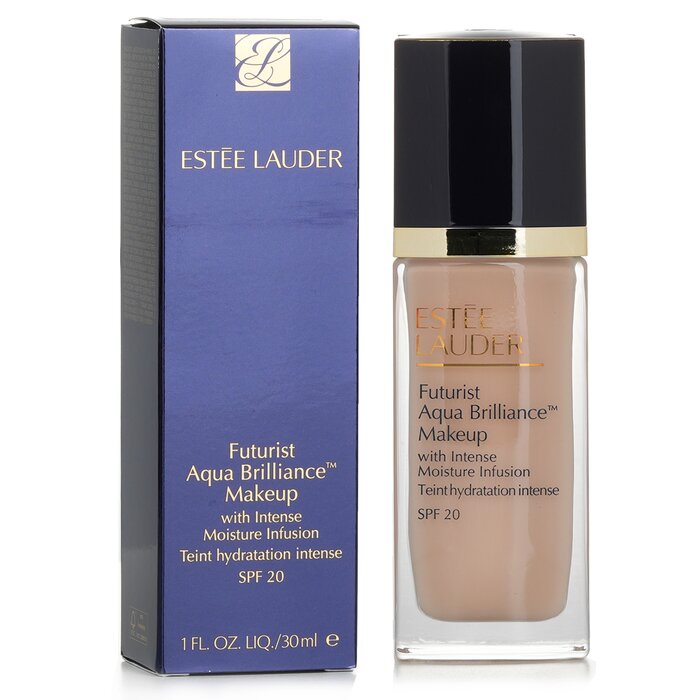 Achieving a smooth and flawless creamy complexion is the ultimate aim for fall/winter makeup enthusiasts! Look no further than the ESTEE LAUDER Futurist Aqua Brilliance Makeup SPF20 which boasts a double dose of hyaluronic acid for a 24-hour surge of hydration. This innovative formula works wonders in reducing fine lines, wrinkles, and imperfections. Even in the dry and chilly weather, rest assured that your makeup will stay flawless throughout the day!
Hydration effect:★★★☆☆ Editor's Recommendation:★★★☆☆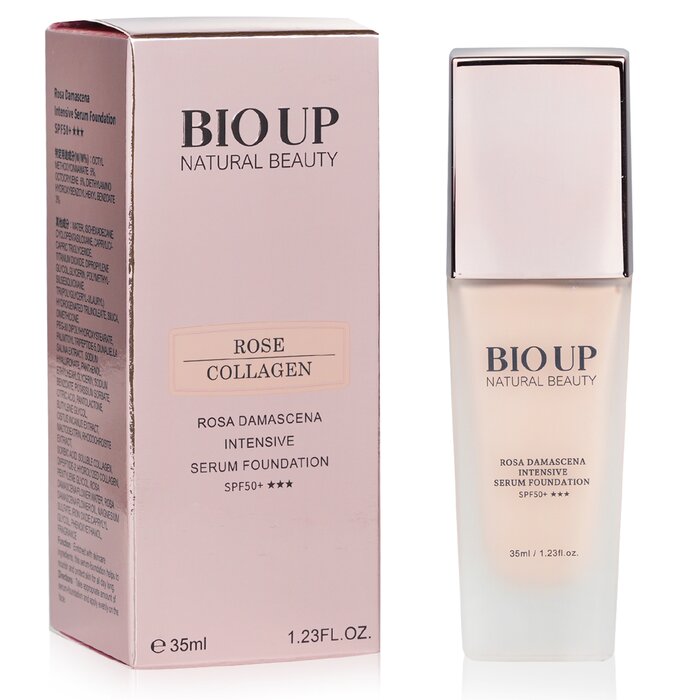 What makes this foundation so unique that it has received over 97% positive reviews?Introducing this skincare foundation from 'NATURAL BEAUTY', a luxurious Taiwanese brand. This remarkable formula combines the delicate essence of Damascus Rose with the potent benefits of marine collagen. It effortlessly conceals skin imperfections while simultaneously infusing it with firmness and radiance, resulting in a look that exudes a natural, youthful, and dewy glow. If you have dry or mature skin, this is an absolute must-try that will revolutionize your beauty routine!
Hydration effect:★★★★☆ Editor's Recommendation:★★★★★
StrawberryNet also offers a variety of foundations from different brands, catering to different skin types and preferences. Some discounts go as low as 80% off, ensuring thoughtful care for all skin types and needs!SHOP NOW!!