Valentine's Looks to Covet
Näytä valikko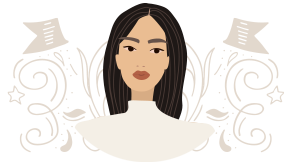 Master that First Date
Topline Strategy: Be yourself
For first dates, try a natural look that highlights your best assets. This one's easy: all you need is skin that glows, neutral lips, and hair that isn't weighed down with too much product.
Becca
Shimmering Skin Perfector Pressed Powder - # Lilac Geode
€24.50
Bourjois
Healthy Mix Serum Gel Foundation - # 51 Light Vanilla
€14.00
Sebastian
Potion 9 Wearable muotoiluhoito
€22.00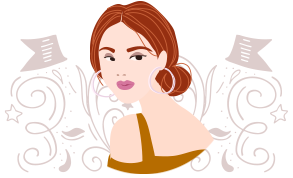 Get your Crush to Notice You
Topline Strategy: Amp up the charm!
An eye-catching look needs a little something extra. Prime yourself for attention with 'my hair but bigger' style, kissable lips, and defined eyes.
Clinique
Chubby Lash Fattening Mascara - #01 Jumbo Jet
€18.00
Joico
Styling Hair Shake Liquid-To-Powder Finishing Texturizer
€17.50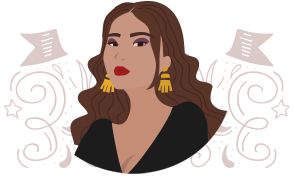 Nail the Revenge Look
Topline Strategy: Turn on the heat!
Want to one-up your ex this year? Show them what they're missing by putting on your sexiest look. Dramatic eyes, red lips, and killer eye makeup is the way to go.
SHIBELLA Cosmetics
Waterproof 24 Hours Long Lasting Wing Stamp Eyeliner Double Side Eyeliner – Thin Stamp
€7.50
Yves Saint Laurent
Rouge Pur Couture Vernis A Levres Vinyl Cream Creamy Stain - # 401 Rouge Vinyle
€40.50
DevaCurl
Light Defining Gel (Soft Hold No-Crunch Styler - Define & Control)
€27.00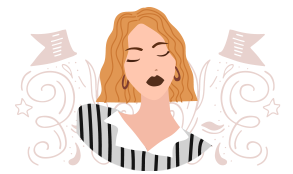 Valentine's? What's Valentine's?
Topline Strategy: Crazy hair, don't care!
If Valentine's isn't even on your radar, just follow you heart! Want to try something crazy and off the wall? Need to take a break from your usual look? Just run with it!
Lipstick Queen
Bete Noire Lipstick - # Possessed Intense (90% Pigment Matte Blackberry)
€12.50
KMS California
Moist Repair Revival Creme (Moisture & Manageability)
€20.50
Bare Escentuals
BareSkin Pure Brightening Serum Foundation SPF 20 - # 07 Bare Natural
€36.00