Life Plankton T - Harness Probiotic Skincare for Intensive Hydration
Show Menu
We know that microbes can help us with a healthier gut, and it can work the same for our skin. Microbiome has been big in skin care, and it is proved by professional dermatologist.
Each area of your body has its own unique microbiome of (mostly good) viruses, fungi, and bacteria.The microbiome in your skin, the largest organ in your body, regulates inflammation and serves as a barrier against pathogens, explained by a certified dermatologist.
When the ecosystem gets imbalanced, it can result in infections or skin conditions, such as acne, eczema, and rosacea.
That's where microbiome skin care comes in, backed with science.
Biotherm Life Plankton T
Life PlanktonT was discovered in the 1950s by army doctor Jos Jullien, the founder of Biotherm. Curious about what gave the pure thermal springs of the French Pyrenees Mountains their incredibly well-renowned healing powers, he studied the area to use this restorative water on treating wounded patients. One day, he observed a unique substance floating on the surface of the springs: Life PlanktonT.
Fermogenesis is a unique, state-of-the-art bio-fermentation process treating Life PlanktonT for a period of 90 days. It is slowly distilled into an intense concentrate using active minerals, vitamins and sugars. Life PlanktonT remains 100% natural, biodegradable and renewable through this process. The final ingredient contains 35 nutrients, proteins, vitamins, amino acids, lipids and trace elements, all with beneficial properties for skincare.
10 Benefits you can get from Life Plankton T
Intense hydration with ingredients highly biocompatible to your skinReduce pigmentation from photoaging with natural enzymesReduce skin sensitivity with the power of microbesReduce blemish and acnes with Lipid ARegulate sebum productionAnti-wrinkle by boosting and energizing Fibroblasts cellsEnhance cell renewal for anti-agingUV protection for your skinImprove skin barrier with gentle strengthening propertiesOptimize other ingredients in a routine
Product pickup with Life Plankton T
Biotherm Life Plankton T
This series has the highest concentration of the patent ingredients and other microbes. Highly efficient for boosting skin renewal, soothing irritation, healing and strong hydration. Providing the highest anti-aging power, and all day long hydration. Product series can cover the whole routine and work best with FACE-YOGA gestures, highly suitable for sensitive skin.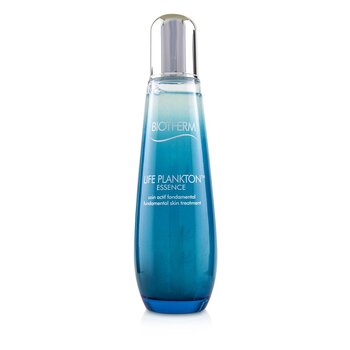 Biotherm Life Plankton Essence
/125ml
A high-potency soothing & hydrating facial essence, features a lightweight, non-greasy watery texture for rapid penetration. Contains the highest concentration in Life Plankton T (5%), an exclusive miraculous ingredient. Apply with dabbing movements. On the forehead, the cheeks, the chin and the neck.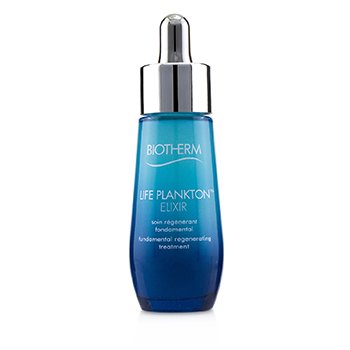 Biotherm Life Plankton Elixir
$72.00 /30ml
A high-powered skin regenerating facial serum, features a fresh, weightless, non-sticky & transforming texture for instant absorption.Helps nourish & repair skin while reviving skin's vital functions.Visibly improves skin quality & reduces the signs of aging.
Defends, soothes & regenerates skin while promoting the cell renewal process. Apply after essence, warm in palm then massage to face. Can be used for neck and decollete skincare. Reveals firmer, smoother, dewier, more even, resilient & healthier looking skin.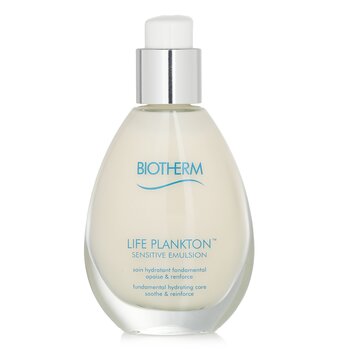 Biotherm Life Plankton Sensitive Emulsion
$71.50 /50ml
Applied after essence and serum, this concentrated soothing & hydrating emulsion for sensitive skin features a lightweight creamy fluid texture that dissolves quickly. Protects skin from damage caused by environmental aggressors. Instantly soothes tightness, redness, irritations & itchiness and delivers all day long hydration.
Biotherm Aquapower and Aquasource
Biotherm Aquapower and Aquasource are for him and her respectively. Formulating Life Plankton with other ingredients, and provide products suitable for normal and combined skin type, to dry and extra dry skin.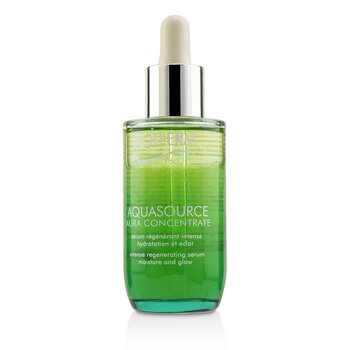 Biotherm Aquasource Aura Concentrate Intense Regenerating Serum
/50ml
A 90% natural, bi-phase facial serum, featuring an exclusive dual texture that dissolves instantly & deeply into skin. Formulated with nutrient-rich Life PlanktonTM to revive skin's vital functions. And Medicinal Aura Leaf to provide 24 hours of intense regenerating hydration.
Apply on cleaned and toned skin every morning and evening, for visibly transforming very dull skin. At the same time refining skin texture, unveils a dewier, smoother, more luminous & replenished complexion. Suitable for dry to extreme dry skin, sensitive skin friendly.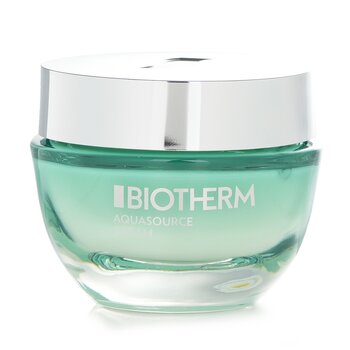 Biotherm Aquasource Moisturizing Cream
$56.00 /50ml
A long-lasting facial moisturizer for normal to combination skin. Formulated by blending Life Plankton with Mannose, a newly patented moisturizing agent to act in the deeper layers of the epidermis.
Provides continuous hydration release for forty-eight hours. Helps defend, renew & strengthen skin. Keeps skin dewier, plumper, brighter & more comfortable.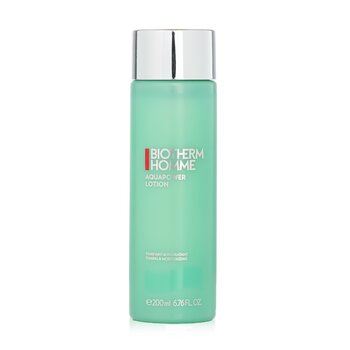 Biotherm Homme Aquapower Lotion
$48.50 /200ml
A potent double-action cleanser for him, gives dense mousse to cleanse & mildly exfoliate skin. Enriched with moisture equivalent of 5,000 liters of Thermal Spa Water, blended with with Pure Thermal Plankton Extracts for relieving & shielding.
Contains Oligo Minerals & Amino Acids for revitalizing & nourishing, and Oligo-Sugar to sleek skin. Leaves skin fresh, purified & healthy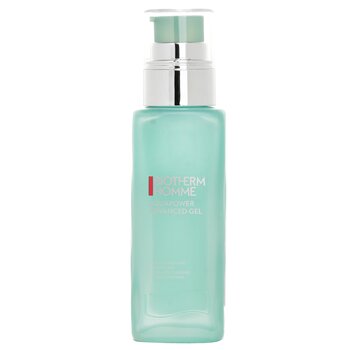 Biotherm Homme Aquapower Advanced Gel
$59.00 /75ml
A non-sticky, non-oily face gel moisturizer for men, formulated with Bioceramides & Life Plankton T probiotic extract. Strengthens the skin's moisture barrier function while quenching & toning skin.
Skin appears soft, ultra-fresh, re-energized & revitalized, suitable for normal to combination skin. Dermatologically tested & tested sensitive skin friendly.