Tatcha- Luxury skincare inspired by traditional Japanese aesthetic, sourced from nature.
Show Menu
In 2008, founder Victoria Tsai found the centuries-old Japanese skincare secrets in Kyoto, and the skin reconciliation method contained in it made her whole person look reborn. In 2009, she founded Tatcha to reinvent the classic Japanese approach to skincare, blending purity and luxury into the skincare rituals.
Tatcha's name is inspired by the Japanese art of Tatehana, the art of arrangement of several flowers standing upright, while the tea ceremony flower arrangement, Chabana is a flower used to enhance the tea ceremony, with names like Breathe out peacefully.
Every recipe used by the TATCHA Institute is sourced from the fields and oceans of Japan, and in collaboration with local farmers, sustainably sourced the most nutrient-dense rice, seaweed and green tea from the best-known sources.
Japanese skincare aesthetics
Simple yet effective, Tatcha Skincare Ritual works on all types of skin with proven steps to help repair and maintain skin barrier function. At the same time, it brings a sense of ritual to life and creates a good time to give back to yourself.
Step 1:Purify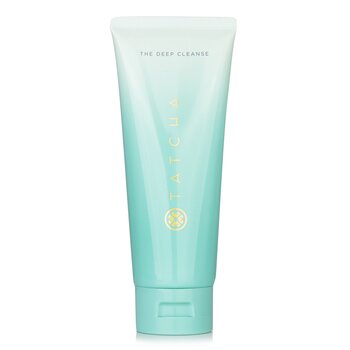 Tatcha The Deep Cleanse - For Normal To Oily Skinh3>
$55.00 /150ml
Exfoliator for daily use, created as foam to gently cleanse the skin and remove sebum, without causing your skin to dry out.
Contains natural fruit exfoliating ingredients and Japanese loofah extract to effectively dissolve impurities on the skin, Japanese wild roses shrink pores, while restoring skin moisture, leaving skin healthy and flawless, instantly translucent and radiant. Japanese Leopard Lily helps reduce excess oil production on the face. Blended with silk-derived amino acids, even the most delicate skin feels mildly cleansed. The ingredients are super skin-friendly and gently remove impurities without disrupting the skin barrier.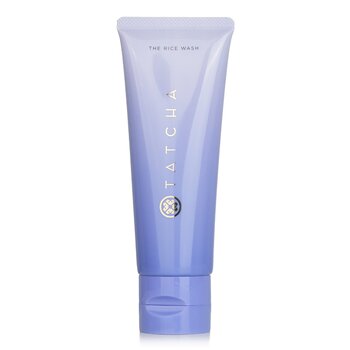 The Rice Wash - Soft Cream Cleanser (For Normal To Dry Skin)
$52.50 /120ml
A gentle yet effective facial cleanser for normal to dry skin, pH-Neutral Amino Acid Base gently cleanses & balances skin, creamy foam texture to wash away impurities without stripping skin.
Formulated with Japanese Rice Powder to soften skin & boost luminosity; Hyaluronic Acid & Okinawa Algae Blend to plump skin with hydration. Replenish ceramides to ensure optimum skin barrier function. Hyaluronic acid and Okinawan red seaweed extracts replenish moisture and lock in moisture. Leaves skin soft, brightened and hydrated without irritating the skin.
Step 2 :Brightening
Gently exfoliate dead skin cells, impurities with Soft Bright Rice Enzyme Cleansing Powder for brighter, smoother skin.
<!—Section 3-->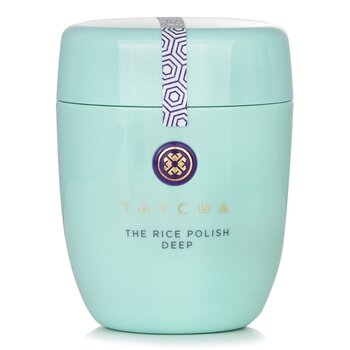 Tatcha The Rice Polish Foaming Enzyme Powder - Deep (For Normal To Oily Skin)
$94.00 /60g
The smooth-textured Rice Enzyme Cleanser works immediately upon contact with water. And leather into creamy foam texture. It gently exfoliates and easily removes residual impurities from the skin, leaving the skin instantly smooth and soft, showing a jewel-like healthy glow.
Rice bran has long been valued by Japanese women for its antioxidant properties, rich in inositol and y-oryzanol, highly moisturizing ingredients. It is a great source of vitamins A, B2, B12 and E. Papaya enzymes exfoliate, brighten skin and help reduce the appearance of dryness and fine lines, providing a gentle and effective cleansing for daily care. Japanese wild rose shrinks pores while restoring skin hydration, leaving skin healthy and flawless with an instant radiance.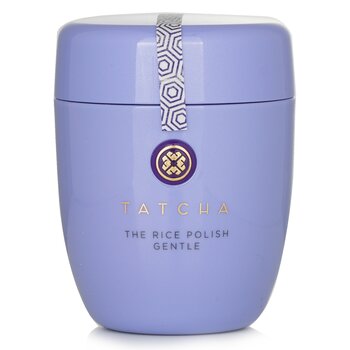 Tatcha Rice Polish Foaming Enzyme Powder - Gentle (For Dry Skin)
$94.00 /60g
Gentle facial exfoliation for dry skin, pH-neutral, amino acid-based formula provides effective cleansing without depriving skin's essential moisture. The Japanese Rice Bran promotes skin's natural renewal and provides non-abrasive exfoliation while replenishing skin's essential nutrients.
Blended with licorice root extract to visibly even out skin tone and calm delicate skin. Papain gently exfoliates dead skin cells on the outermost layers of the skin. Fortified with Japanese triple fermented superfood Hadasei-3T - green tea, rice and algae, it helps to gently rebuild the skin, neutralize oxidative free radicals, detoxify the skin and restore a healthy glow.
Step 3 :Get plump and hydrated
Gently dab the essential lotion to your skin according to your skin type, and optimize intake of other skincare products. Also can use as toner mask for stronger hydration.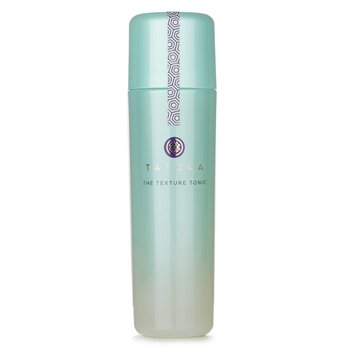 Tatcha The texture Tonic
$82.50 /150ml
The texture tonic gently exfoliates the skin for a visibly even skin tone, while reducing excess oil production to restore clear, flawless, healthy-looking skin.
Fruit-derived AHAs gently exfoliate dry, dead skin cells to restore supple, hydrated skin that is smoother, softer and brighter. Niacinamide and wormwood, visibly evens skin tone, reduces redness, tightens pores. Infused with wild rose, reduces excess oil secretion, and restores balance to skin without draining the moisture it needs. Aromas of sweet anise and rosemary provide a refreshing sensation.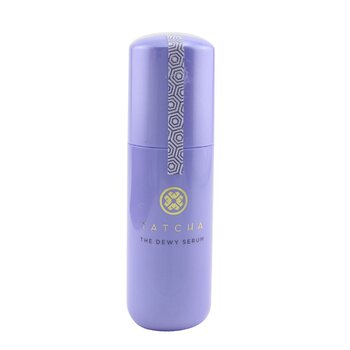 Tatcha The Dewy Serum
/30g
Blends lactic acid and mild AHA with nourishing ingredients to create a serum for all skin types. These include Hadasei-3T Complex, which regenerates skin, contains phyto-lactic acid, and Hyaluronic Acid, which plumps and hydrates skin. Squalene helps lock in moisture for long periods of time and accelerate cell turnover. Formulated with a plumping and rejuvenating facial serum.
Helps promote natural skin resurfacing while smoothing fine lines and improving texture. At the same time, it effectively moisturizes and locks in water and keeps the skin hydrated and bright throughout the day.
Step 4: Moisturize
Luxury cream can protect and strengthen skin's natural barrier and neutralize oxidants to nurture skin.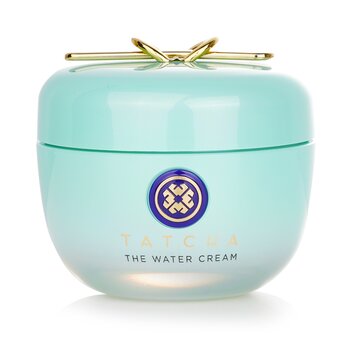 Tatcha The Water Cream-For Normal to Oily Skin
/50ml
The unique water-boosting cream provides deep repair when applied, and powerful Japanese herbal ingredients provide refreshing moisturizing effect, creating clean, pore-free flawless skin. Japanese Wild Rose helps visibly tighten pores and smooth skin texture. Japanese Leopard Lily helps promote the skin's natural renewal, control excess oil secretion and purify the skin.
The Hadasei-3T complex combines three anti-aging ingredients including green tea, rice and red seaweed to help neutralize oxidative free radicals and detoxify the skin while minimizing the appearance of premature aging and restoring the radiance of healthy skin. In addition, 23k gold is added to give the skin a healthy glow without looking oily.
Privacy & Security | Terms & Conditions | Point Rewards Program Terms & Conditions
1998 - 2023 © StrawberryNET.com All Rights Reserved.