[Haircare pro tips]Complete Guide to Best Ingredients for Hair Oil
Show Menu
Last time we did a small guide to natural mask ingredients, and provided some product pickups.This time, we are going to discover the best ingredients for hair oil.
Precious oils like argan oil and sweet almond oil are know good for your hair. And there are some ingredients like propolis and grape seed oil also common to find in hair oil products.
Argan oil for hair oil
Morocco argan oil are known for multiple benefits, and widely use in different products including hair care products, with brand like Moroccanoil expertise in doing so.
Argan oil can moisturize your hair and scalp and protect your hair from everyday damage. It increases hair elasticity by hydrating and softening your hair. Prevent split ends and breakage, keeping it strong, healthy and shiny.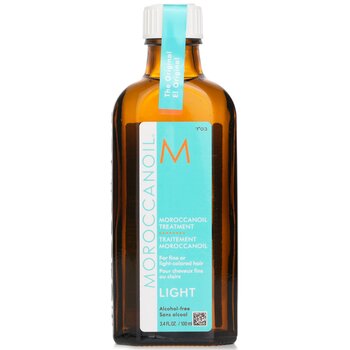 Moroccanoil Moroccanoil Treatment - Light (For Fine or Light-Colored Hair)
$66.50 /100ml
A pioneering oil-infused treatment for fine & light-colored hair. Combines conditioning, styling & finishing effects in one. Enriched with antioxidant argan oil, strengthening proteins & shine-boosting vitamins to nourish hair. Instantly reduces frizz from damages & locks in color for vibrancy, leaves hair smooth, manageable & healthy looking.
Olive oil for hair oil
If you have dry scalp and other scalp problems, apart from using scalp care products, use hair oil or treatment with Olive oil to lock in the moisture. Olive oil works so well as sealants in hair care products, and efficiently relieves dry itchy scalp. It can also help relieve any sensitive scalp.
Apivita Rescue Nourish & Repair Hair Oil (Argan & Olive)
$45.00 /100ml
This hair oil is here to give you strong hydration and effectively smooth cuticles and lock in moisture.
Formulated with rgan, olive, almond, sunflower & oat oils to deeply nourish & repair damage, then seal the moisture. Blended with Plukenetia Volubilis seed oil to prevent breakage & split ends while protecting hair from heat styling.
Infused with organic geranium, bergamot, lavender & sandalwood essential oils & beeswax absolute, to create a relaxing & revitalizing experience for your self-care time. Hair appears softer, shinier & healthier with a pleasant scent.
Black Seed Oil for hair oil
Scientifically proved for its medical usage, antimicrobial and antioxidant properties, black seed oil is often added to hair care products, including hair oil and hair masks. With studies shown that it can help significantly reduce hair loss and p[romote hair growth in 90 days.
CHI Luxury Black Seed Oil Black Seed Dry Oil
$23.50 /89ml
A nutrient-rich, non-greasy hair oil treatment, absorbs easily to instantly smooth hair without leaving any residue. Contains Black Cumin Seed Oil to
Wella SP Luxe Oil Reconstructive Elixir (For Keratin Protection)
$52.00 /100ml
A leave-in hair treatment for conditioning, styling & finishing, containing almond, argan & jojoba oils. It penetrates deep into hair shaft to protect keratin, effectively soften hair without weighing it down. Leaves hair smooth, glossy & manageable
Propolis for hair oil
If you have scalp problems with hair loss coming with it, propolis is the ingredient you can look up to. Because it improves overall scalp health and prevents dandruff..
Studies have shown that propolis can help with hair loss. Due to its anti-inflammatory effects, propolis could promote the growth of cells that contribute to hair growth. It can also strengthen the hair follicle to prevent breakage. It may even help stimulate hair re-growth in some areas.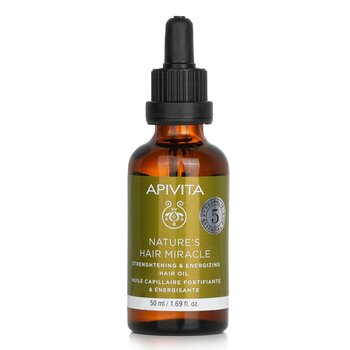 Apivita Nature's Hair Miracle Strengthening & Energizing Hair Oil with Propolis
$26.50 / 50ml
A natural, multi-tasking hair oil, formulated with specially processed antimicrobial propolis extract to maintain the balance of scalp flora. Blended with lavender, lemon, cumin, rosemary & black pepper essential oils to help tone scalp and stimulate microcirculation. Infused with Vitamin E & safflower, olive, black cumin & grape organic oils to nourish & strengthen hair root.
Macadamia oil for hair oil
Macadamia oil moisturizes the scalp, boosts shine, and regulates oil production. Just another all-rounder for your hair care routine.
It regulates oil production by hydrating the scalp, also enhancing regenerates of scalp skin. It has a strong hydrating factor, so it tames dry, frizzy hair and also work well on curly hair. The anti-oxidation power of the oil can eas oxidative stress to hair, then nourish it with different minerals and nutrients for strength and shine.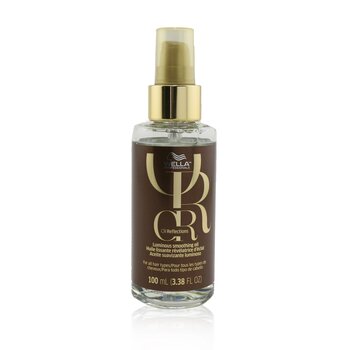 Wella Oil Reflections Luminous Smoothing Oil (For All Hair Types)
/ 100ml
A versatile hair oil enriched with macadamia seed, avocado oils & white tea extract. Helps style hair effortlessly while nourishing & moisturizing, creates light reflections for glossy, radiant hair. Leaves hair up to three times smoother & more manageable.
Grape Seed oil for hair oil
Grape seed extract or oil are widely used in different product for soothing and hydration. And it provides even more when used in hair oil.
This incredibly lightweight ingredient effectively soothes the scalp and reduces dandruff. It also strengthens weak or brittle hair and smooths split ends, and further reduce hair loss and prevent premature graying.
Olaplex No. 7 Bonding Oil
$39.00 / 30ml
This ultra-lightweight styling oil repair, strengthen, hydrate and minimize frizz of all hair types & textures. Enriched with Vitis Vinifera (Grape) Seed Oil to provide nutrients to protect & nourish hair. Loaded with Fermented Green Tea Oil to improve absorption & compatibility.
Contains Bis-aminopropyl Diglycol Dimaleate to re-link broken bonds & prevent breakage, and gives color & heat protection up to 230°C. Leaves hair soft, shiny with a vibrant colour.