Show Menu

Best Haircare Buys 2017
Top 5 Bestselling Shampoos, Treatments, Styling Products & more!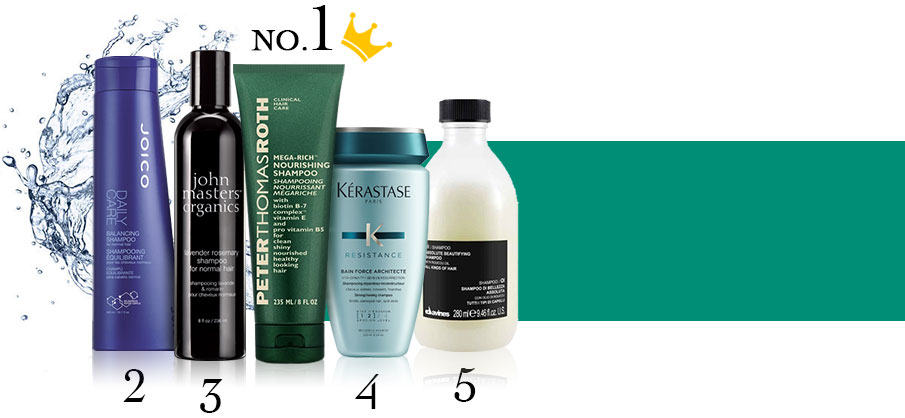 Shampoo

Peter Thomas Roth Mega-Rich Nourishing Shampoo 235ml ( Lei72.50)
You're not the only one who needs vitamins ─ your hair loves them too! This rich, nutritious shampoo comes with Vitamins C, E, and B5, as well as Biotin to strengthen hair fibres from root to tip.
WHAT PEOPLE SAY:
My partner used this shampoo at a 5 star resort and loved it. I tried it and now we both don't bother with anything else! Really good cleaning but keeps hair soft and shiny with plenty of body. Highly recommended.
- By Kerry Chester

Joico Daily Care Balancing Shampoo 300ml
No matter what your hair type, this do-it-all shampoo will cater to your every wish. Amazing, right? For shiny, squeaky-clean tresses, this daily shampoo is the answer to all your problems.
WHAT PEOPLE SAY:
Doesn't leave any sort of residue and cleans exceptionally well
- By Cassandra Finlayson

John Masters Organics Lavender Rosemary Shampoo 236ml
Totally free of SLS and other unmentionables, this all-natural shampoo is gentle on the scalp and heaven for your hair. Use it to fuel your hair with soy protein and essential amino acids for lustrous-looking locks.
WHAT PEOPLE SAY:
This shampoo definitely worth a five stars! it cleans my scalp perfectly! And leave my scalp so clean and comfortable.
- By Jacq

Resistance Bain Force Architecte Strengthening Shampoo 250ml ( Lei303.00)
Make damaged hair and split ends a thing of the past. This strengthening shampoo is aces at restoring brittle, dry hair to its former glory, thanks to its winning combo of Ceramide and Pro-Keratin.
WHAT PEOPLE SAY:
An amazing product that lasts and lasts. It has really improved the condition of my hair and I just love the smell. Divine!
- By Rebecca Anderson

Davines OI Absolute Beautifying Shampoo 280ml ( Lei124.00)
Restructure your hair from the ground up with this sulfate and paraben-free shampoo. Without icky preservations and foaming agents, this shampoo can devote 100% of its resources to helping you achieve the beautiful hair you want.
WHAT PEOPLE SAY:
I love this shampoo - one bottle lasts me six months because you only need a little bit (I wash my hair 1-2 times a week).
- By Kim Cormack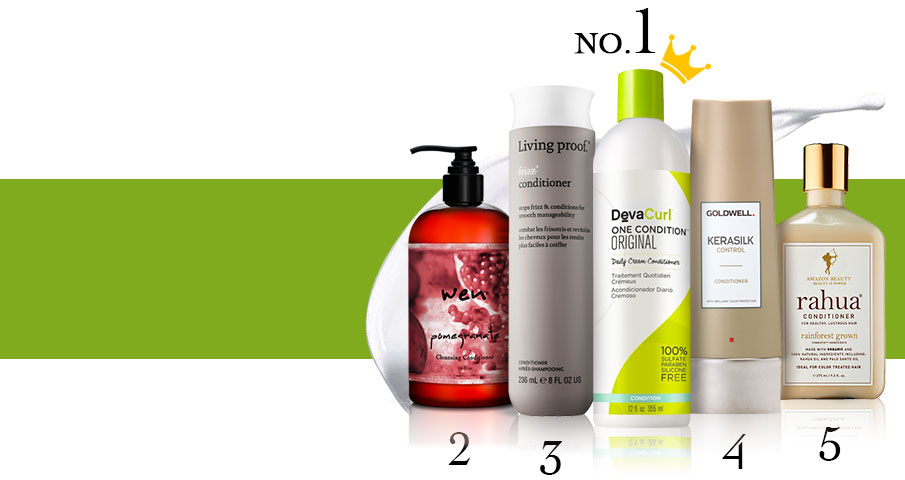 Conditioner
Our bestselling product for curly hair is a miracle in a bottle. Because it's silicone-free, it will never weigh hair down. And with olive oil and botanicals to tame even the frizziest hair, it is exactly what you need to ensure a great hair day, every single day.
WHAT PEOPLE SAY:
I am using this on my 2C/3A curls almost every day. And I love it. I just wet my hair, massage through, scrubbing my scalp rinse & my hair is really to blot & add styling creme. With this co-wash I only shampoo every 7-10 days & my curls are amazing.
- By Jayne Coney
You may distrust 2-in-1 Cleanser-Conditioners on principle, but hear us out. This one is the exception to the rule. Use it to get gorgeously clean, deliciously soft hair, all in one step! Cuts your haircare routine in half, and makes life easy. What more could you ask for?
WHAT PEOPLE SAY:
I have been ordering Wen for years from strawberry net. It leaves my hair super soft, silky and nourished. It is absolutely second to none. I have tried chapter alternatives, and just cannot find any other hair product that compares.
- By Virginia Sampson
Say good-bye to unwanted frizz and flyaways. Developed with patented anti-frizz technology to block humidity, this cult conditioner definitely lives up to the hype.
WHAT PEOPLE SAY:
Love this conditioner - it actually does what it says and cuts down on the frizz dramatically and the scent is divine!
- By Emma O'Driscoll
Discover a brand new way of taming unruly hair with this potent, hair-managing potion. With silk proteins to add shape and structural support, it will leave your hair softer, smoother, and silkier than ever.
WHY PEOPLE LOVE IT
Keratin is one of the hero ingredients you need to try to believe. While some treatments will result in flattened, pin-straight hair, this product uniquely lets you keep your natural texture while only cutting down unwanted frizz. So you can have your cake and eat it, too.
For the natural, organic fans out there, Rahua is the perfect choice for a conditioner. Made with nourishing coconut oil to provide colorfastness and emollients to regenerate and hydrate the scalp, it will leave your head hair healthier and more relaxed.
WHAT PEOPLE SAY:
i have used it for over years. it soften my hair and make it much easier to manage
- By Pui Yee Mak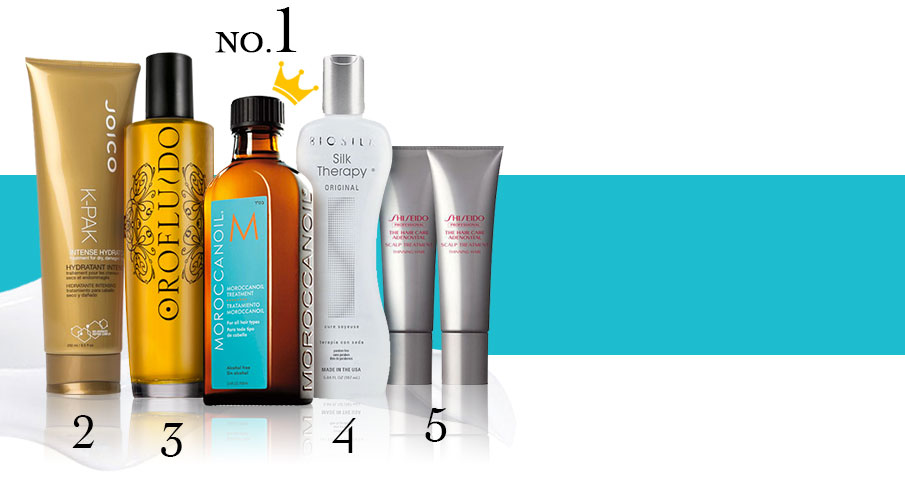 Treatment
The gold standard in oil treatments, this product creates a lightweight shield around hair for long-lasting results. Not only does it reduces drying time, it also infuses hair with unbelievable silkiness.
WHAT PEOPLE SAY:
I have tried many hair oil brands including some home made creations. This one is the best light weight oil ever. Also love its smell. Highly recommended.
─ By Pragya Pragya
When split ends take over your head, this treatment is the one you need. K-Pak is designed to seal your hair cuticles and boost elasticity, strength, and luminosity.
WHAT PEOPLE SAY:
i started using joico haircare products a while ago and like them very much. k-pak series is one of my favourite. my bleached hair loves this hydrator treatment
- By Liu
This special blend of argan oil, cyperus oil, and linseed oil detangles hair in an instant and adds body and movement back to limp locks. Also, the scent of it is simply out of this world. The perfect finishing touch to any type of hair.
WHAT PEOPLE SAY:
Smells gorgeous, feels light on my curly hair and doesn't weigh it down. Less frizz during humid weather, and moisturising in the dry winter months. Love it!
- By Grace Alto
This leave-in treatment makes dry, limp hair a thing of the past. Besides protecting hair from external aggressors and harmful UV rays, it also replenishes nutrients so that your hair looks healthier than it's ever been before.
WHAT PEOPLE SAY:
One of the best products on the market for frizzy hair.
- By ksm19
Give thinning hair a chance with this amazing treatment, which will reverse the look of thinning hair, minimize hair loss and make hair grow more lushly.
WHAT PEOPLE SAY:
It's really nice for my scalp and it helps me with hair loss. It makes hair grows quickly.Unfortunately, it also makes the scalp get oily quickly though. However, if you're the kind of person who washes your hair everyday or every other day, it wouldn;t give you problems.
- By Yui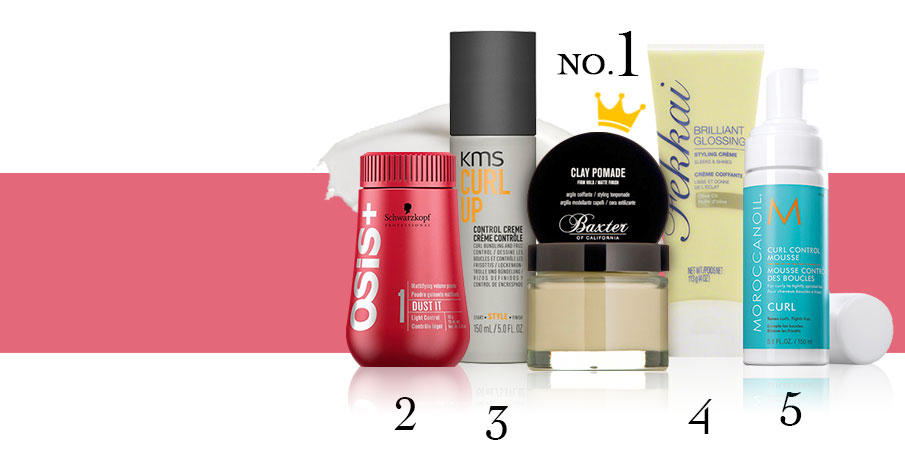 Styling
Cut loose and live the life you want with the style you've always dreamed of. This pomade is super versatile, easy to apply, and will deliver strong, pliable hold for all hair types.
WHAT PEOPLE SAY:
The best matte clay I have ever had
- By Hon Cheong Lee
Pump up the volume in one easy step. This matte powder makes hair delicately light and full of height without ever looking 'done'. Tap on the roots and fluff up for an at-home blowout that lasts all day.
WHAT PEOPLE SAY:
If you want a matte powder for volume, this is THE best product on the market. No doubt.
- By SMNZ
Keep your wildest curls in line with this 'bundling' cream, which bunches strands of hair together for more uniform waves. It also tames frizz, all in one go. So you can get party-ready in minutes!
WHAT PEOPLE SAY:
Love this product - controls my messy/curly hair and stops it going fluffy - would recommend.
- By Nerolie Palleson
Got long, dull hair that needs an upgrade? Smooth on this cream before blow-drying to give your locks that sleek, wet-shiny look that only TV celebs have before a big red-carpet event. This adds zero extra weight, we promise.
WHAT PEOPLE SAY:
There is no other product that I have every purchsed to compare with Glossing Crème for dry hair, it is out of this world.
- By maureen jackson
Developed from heat-activated technology, this do-it-all cream not only controls frizz and adds intense conditioning, but it also regulates curls for a shiny, defined look. A small amount has huge impact, so use sparingly!
WHAT PEOPLE SAY:
best curl defining cream I have used. defines my frizzy curls and reactivates with water so I only have to use it every 3 days.
- By Lera O'Connor