Show Menu

Top 10 Haircare Bestsellers of 2018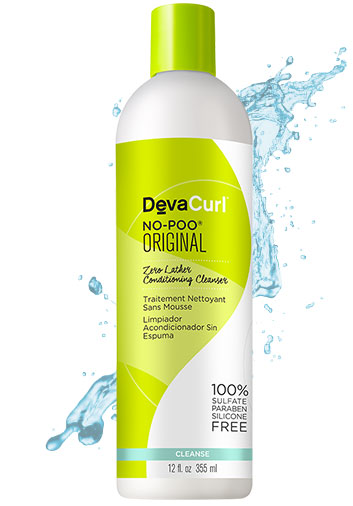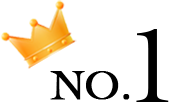 DEVACURL
No-Poo Original Zero Lather Conditioning Cleanser
The groundbreaking shampoo for curly hair is totally SLS-free and does not lather up, which means it won't strip your scalp of essential oils. Instead, it infuses your hair with peppermint and grapeseed oil, delivering moisture without weighing it down.
WHAT PEOPLE SAY:
Absolutely in love with this product
Was a great surprise for me. This no-poo cleans your scalp perfectly and smells so good! I definitely I'm going to buy it again! Helps me a lot with the frizz, and my curls are more defined.
- By Lidia Roig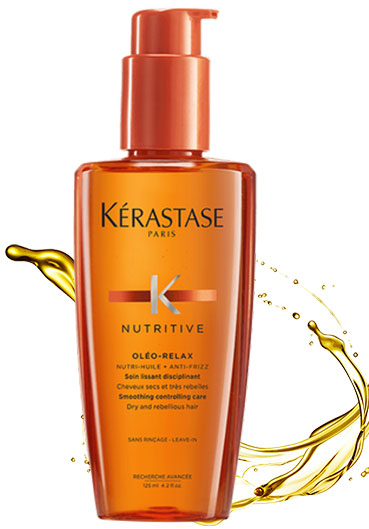 KERASTASE
Nutritive Oleo-Relax Smoothing Concentrate Care
One of the holy grails of hair-smoothing, this product is so good that the Duchess of Sussez herself is rumoured to rely on it. Apply it to dry and rebellious hair for smoother, silkier locks that feels touchably soft. Absolutely nothing works wonders like it.
WHAT PEOPLE SAY:
Kerastase Oleo-relax
Perfect for curly hair, smooths and tames my fly away ends... Great to use before straightening my hair.
- By Leone Taylor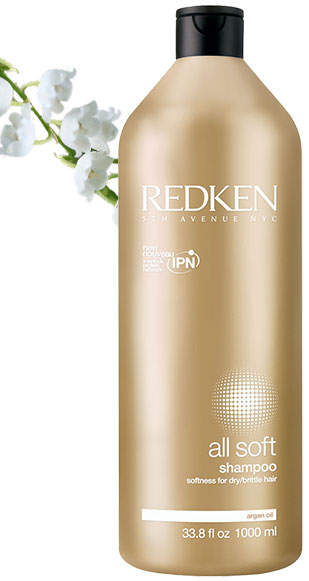 REDKEN
All Soft Shampoo
The ultra-rich formula works on dry, brittle hair over time to add softness and shine. Before you know it, you've got red carpet-worthy tresses that bounce as you flounce. Not only does it add hydration, but it won't weigh hair down. Fans insist on buying it in the salon-size bottle (1000ml) because it's just that good.
WHAT PEOPLE SAY:
Amazing for damaged hair
I love this shampoo, I have dry and coloured hair and it really makes it shiny and bouncy. A little goes a long way and it smells amazing.
- By Lauren Reid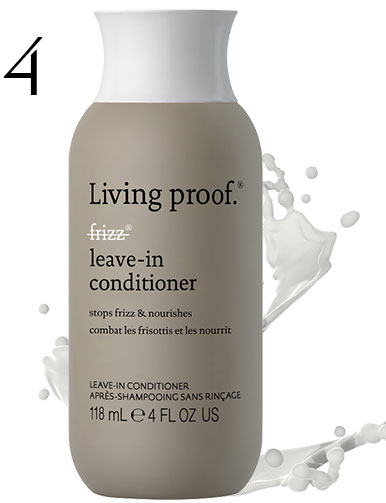 LIVING PROOF
No Frizz Leave-In Conditioner
Frizz begone! Living Proof loves cutting-edge products that take haircare to the next level, and this is the crème of the crop. Developed with OFPMA technology, which blocks humidity, it's a do-it-all conditioner you don't need to rinse out. Simply apply to wet hair right out of the shower, and style as usual for buttery-smooth hair that still feels airy and light. Works even for fine, wispy hair.
WHAT PEOPLE SAY:
Works!
Soft and frizz-free hair but use only a small amount (50 cents coin)
- By Puja Navalani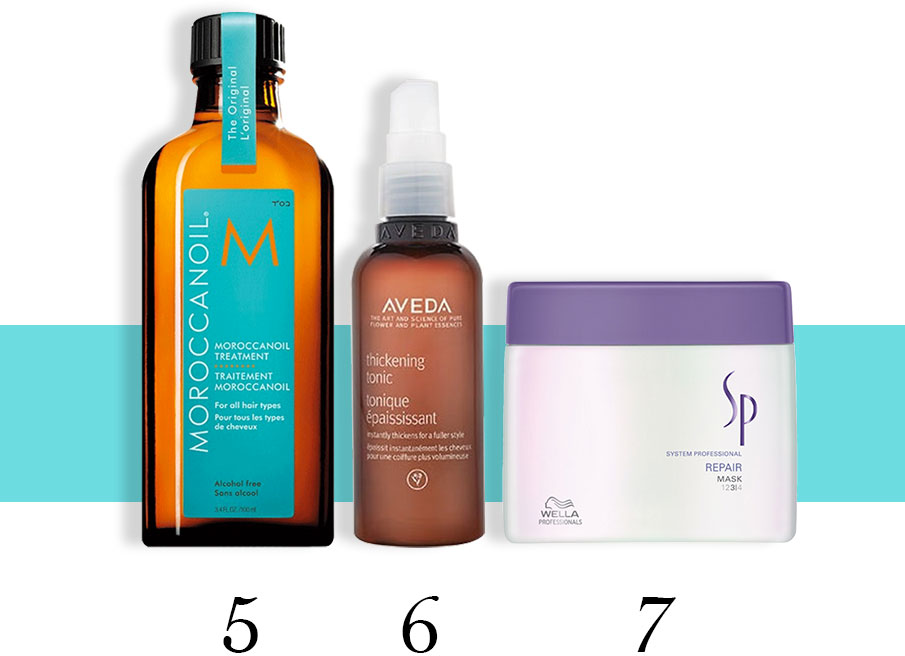 MOROCCANOIL
Treatment - Original
Believe the hype. This product started the craze for argan oil, and it's been flying high ever since. Apply this treatment to any hair type after towel-drying, and it will magically add lustrous shine to every strand while infusing them with long-lasting moisture.

WHAT PEOPLE SAY:
I have tried many hair oil brands including some home made creations. This one is the best light weight oil ever. Also love its smell. Highly recommended.
- By Pragya Pragya

AVEDA
Thickening Tonic
Say goodbye to flat, limp locks with this thickening tonic. Aveda is known for using botanical ingredients that deliver aromatherapy benefits while strengthening hair, and this one's no exception. With a few spritzes, your hair will expand from root to tip for enhanced volume and a fuller-looking style.

WHAT PEOPLE SAY:
Lived up to its name
Thickens hair strands and firm hold for the rest of the day. Good for flat lack of volume hair
- By sabsab

WELLA
SP Repair Mask
Got over-processed hair that needs some extra TLC? This hair mask delivers instant healing and emergency nourishment to the driest, most parched locks. Use it 2-3 times a week for 15 minutes at a time to reverse the damage to hair, with noticeable results.

WHAT PEOPLE SAY:
Deep repair
A personal favourite. Give a very soft smooth finish to hair which lasts for weeks. Helps with dry, brittle hair and helps to keep coloured hair bright. Doesn't make hair greasy.
- By Kerry Friend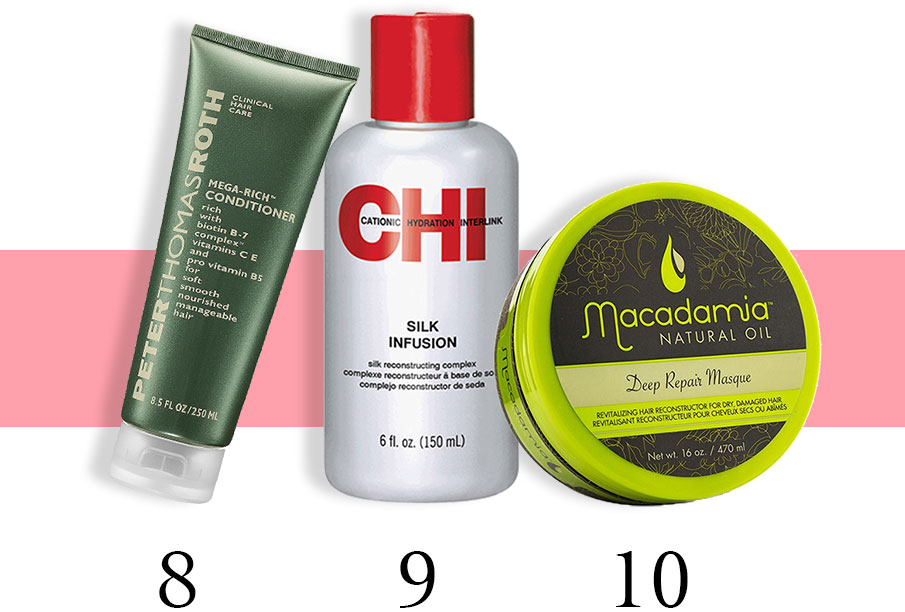 PETER THOMAS ROTH
Mega-Rich Conditioner
Filled with life-giving Vitamin C, E, and Pro Vitamin B5, this conditioner goes the extra mile to make sure your hair gets the nutrients it deserves. After shampooing, hair will immediately feel healthier, supplier, and more manageable, so you don't even have to think

WHAT PEOPLE SAY:
This shampoo and conditioner set leaves my hair soft and silky, very manageable. Great product though a tad expensive.
- By Elaine Khoo

CHI
Silk Infusion Silk Reconstructing Complex
This product is the real deal. Not only is it alcohol-free (so it won't dry hair out), it also contains wheat and soy proteins to build strength. There's even pure natural silk to give hair that silk-like sheen that will make all your friends jealous.

WHAT PEOPLE SAY:
Nice product. Little goes long
I wanted to try out this product just because I had read many good reviews about this. And I must say all those good reviews were really true. I particularly wanted my dry hair to be frizz free and soft. And it's very much achieved by this product.
- By Bhavana Nirgude

MACADAMIA NATURAL OIL
Deep Repair Masque
Damaged hair will love the re-energizing benefits of this restorative mask because it literally works wonders. Even salon-treated hair colours will last longer because this masque forms a protective shield around each strand, keeping your hair cocooned with hydration and nutrients.

WHAT PEOPLE SAY:
Best masque ever!
I love it so much, it's my favorite hair masque, really high quality and best effect on damaged hair. Good for colored hair.
- By Polina Shchendrigina