Your Holiday Hangover Fixers
Show Menu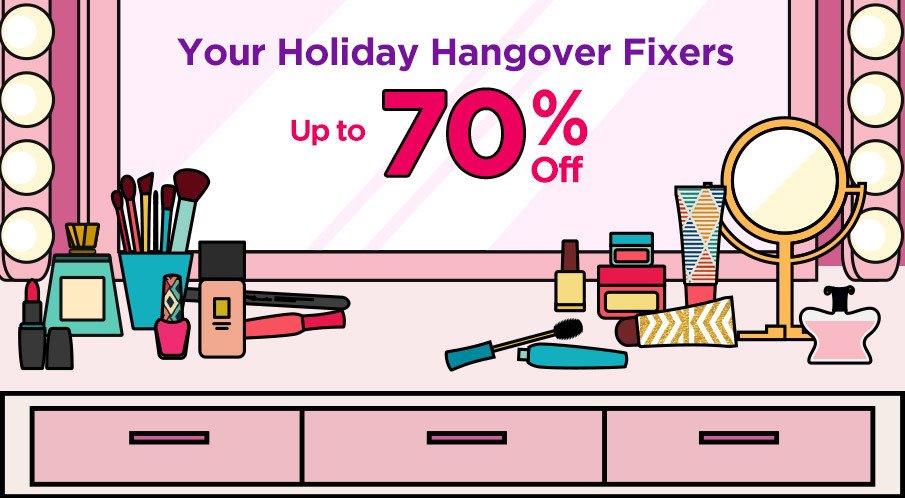 With all the festivities going on, holiday burnout is real. If you're looking to refresh your look after your party marathon, look no further!
Fake 8 hours of beauty sleep
Tired zombie isn't your best look, but these energizing, revitalizing products will quickly reverse that!

For panda-sized under-eye circles
For skin drier than a desert

Use a Life-saving Compact
Grab one of these handy-dandy compacts and turn your lifeless complexion into a smooth, perfect canvas.

For that pimple that popped up overnight
For a face that's turned into a greasepit
For makeup that's faded and disappeared

Revive hair from the dead
Unkempt hair is the first sign you've partied too hard, but it's also the easiest to fix!

For crazy hair that's all over the place
For curls that have been turned to pure frizz
For limp hair that's squashed flat

Zap yourself awake with a shower
Nothing will wake you up faster. Grab one of these shower essentials to stay fresh for your next outing.

For rough skin that needs a good scrub
For curls that have been turned to pure frizz
For limp hair that's squashed flat