On-the-Go Makeup Bag Musts
Show Menu

Nobody wants an overstuffed makeup bag when you're on-the-go. Check out the multi-tasking makeup products that are just as efficient as they are effective! Whether you're between appointments or running errands, these gems will let you do touchups in 5 minutes or less.

QUICK
FACE FIX

Grab a pigmented foundation stick that doubles as concealer and you're ready to rock 'n' roll. Need to go from drab to glam? By Terry's Expert Dual Powder is an ingenious two-toned product that can mattify, set, and add highlights.
1. By Terry Compact Expert Dual Powder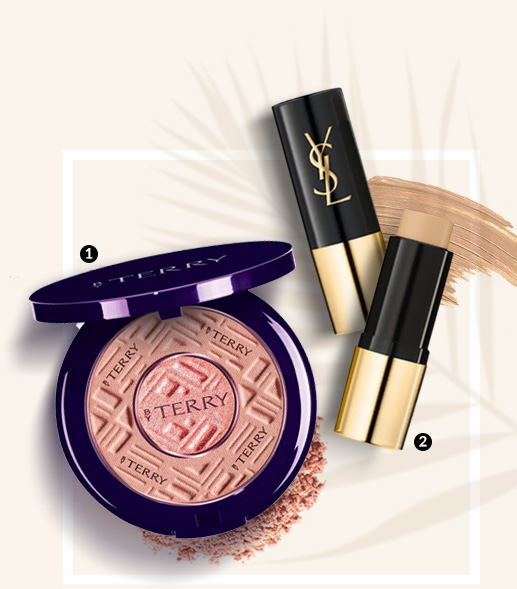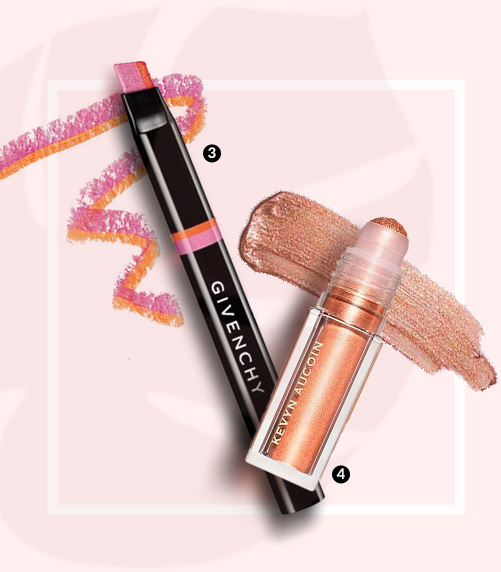 INSTANT
EYES

No time to sculpt that perfect smoky eye? Fool your friends with these quick-fix substitutes. Loose shimmer shadows can be swiped on in 5 seconds for extra shimmer, while Givenchy's new Two Tone product can deliver color and definition with one swipe. Game, set, match.
3. Givenchy Dual Liner Two Tone Eyeshadow & Liner

REVIVED
LIPS

Nothing adds elegance faster than a splash of color. Dior's Couture Colour Lipstick is long-wearing and non-drying, and easy to pop into your purse. Meanwhile, Becca's Beach Tint can double as blush! That's two products for the price of one.
5. Becca Beach Tint Water Resistant Colour For Cheeks & Lips
6. Dior Rouge Dior Couture Colour Comfort & Wear Matte Lipstick