NATURAL BEAUTY DELUXE BOX
Show Menu

FOUR one-of-a-kind bundles from Natural Beauty hot series.
Known for reviving your skin with innovative formulas and high-performance ingredients.
SPOTLIGHT ON THE PREMIUM FORMULATIONS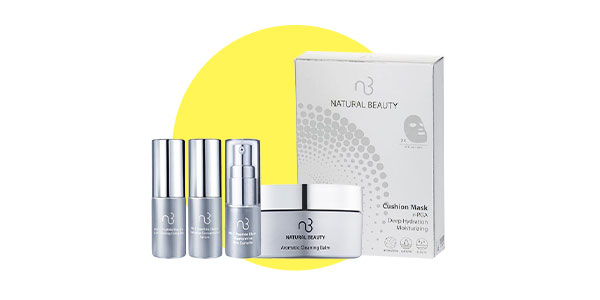 Deep Hydration Starter Kit $498
r-PGA Deep Hydration Moisturizing Cushion Mask 6x20ml/0.67oz
Aromatic Cleaning Balm 85g/2.99oz
Hydrating Radiant Essence Sample
Contains r-PGA, the most moisturizing factor that is 10 times of water retention compared to traditional hyaluronic acid
Bio Up Golden Yeast Radiance Set $898
BIO UP a-GG Golden Yeast Skin Activating Treatment Essence 200ml
BIO UP a-GG Ultimate Power Infusing Eye Cream 20g
BIO UP a-GG Ultra Repair Firming Golden Yeast Cream 50g
BIO UP a-GG Skin Activating Golden Yeast Liposome Mask 5x25ml/0.84oz
Exclusive α-GG derived from Japan wine sake: helps soothe irritated skin, moisturize & maintains healthy skin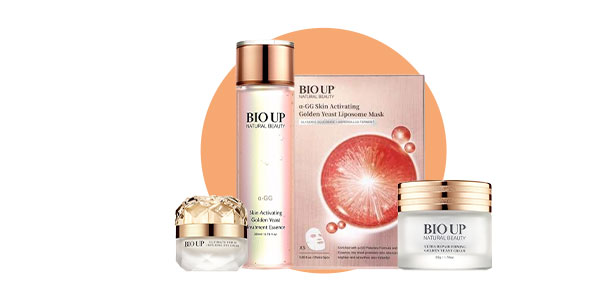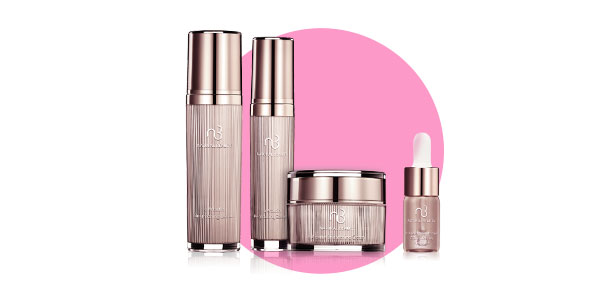 a Arbutin Brightening Set $2288
a Arbutin Brightening Essence 50ml
a Arbutin & Vitamin C Brightening Ampoule 7ml*4
a Arbutin Brightening Cream 50g
a Arbutin Brightening Water Sleeping Mask 50g
Powered by α arbutin, a whitening agent derived from natural plums to effectively eliminate melanin
NB-1 Peptide Elastin Anti-Aging Set $2888
NB-1 Crystal NB-1 Peptide Elastin Anti-Aging Emulsion 100ml/3.3oz
NB-1 Crystal NB-1 Peptide Elastin Restorative Eye Creme 30g/1oz
NB-1 Crystal NB-1 Multi Performance Elastin Energy Creme 50g/1.7oz
Contains NB peptide complex to anti-glycation, prevent skin dullness and maintain the skin youth.