Skin & hair care for dry skin: Squalene VS Squalane
Show Menu
Autumn can be the start of nasty irritated skin if you skin is dry. Squalane has high biocompatibility and strong hydration retaining ability. It is transparent oil with a light, non-greasy texture. Mild and non-comedogenic, quickly rebuild skin protection barrier, further retain moisture and prevent skin irritated by external stimulation.
Squalane can be used in different skin and hair care products, hair oil, serum, lotion and creme, men skincare, you name it. You can use squalane all year round. But not squalene.
To revitalize your skin and stay plump. Aside from daily skin care routine, it is important to study the differences between ingredients and their side effects, to prevent using the wrong product. Now scroll down and read on to learn more about squalane.
Squalane VS Squalene
Two ingredients that sound so similar, what is the difference between squalane and squalene? And what is the side effect of squalene?
What is Squalene?
Squalene is a substance found in human organs, with most of them in human skin. Around 13% of women sebum excretion is squalene, and we can form it within ourself. It is a promising anti-oxidant and stop moisture loss, while protecting skin from UV.
With its light texture and character, it is new black in skincare. However, it is not stable, easily oxidized itself. In some studies, it can be condemogenic. So many product now use more stable Squalane.
What is Squalane?
Squalane is oxidized squalene, and has a relatively stable structure. With longer shelf-life, it is better to use in skincare.
It might not be as strong an antioxidant as squalene, but it is still repairing skin barriers and retains moisture. Same light texture and UV protection, and non-comedogenic. So many professional sensitive skin skincare brands infuse squalane to their formula.
Plant based squalane
Squalane traditionally is extracted from shark's liver. But you have to kill a shark to obtain it. As we are more environmentally concerned and concerned about animal welfare, botanical squalane emerges.
Olive squalane from olive oil is a more popular option. And extracting from sugar cane is a new extraction method. No matter it is from olive or cane, it is plant based squalane.
For the myth of purity, we need to say there are no difference. In fact, animal based squalane has a substance called Pristane. This is an irritating substance, and not exist in plant based squalane, especially good for sensitive skin.
Want to know product pickup? Read on!
Work with collagen: Peter Thomas Roth FIRMx Collagen Serum
Want plump and firm skin, this squalane serum with collagen is the one for you.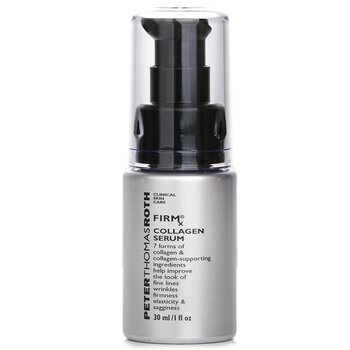 Powered by three forms of collagen: Marine Collagen, Plant Collagen & Hydrolyzed Collagen, effective in improving the look of fine lines, wrinkles & firmness. Infused with our collagen-supporting Ingredients including Hydroxyproline, Peptides, Collagen Amino Acids & Fatty Acids, fortified with patented 2% UplevityT Tetrapeptide to fight the look of sagginess. Infused with 5% Hyaluronic Acid Complex & Squalane for hydrating benefits.
The Peter Thomas Roth FIRMx eye cream is also effective.
Work with Sugar Cane:Peter Thomas Roth Oilless Oil 100% Purified Squalane Moisturizing Lightweight Skin Softener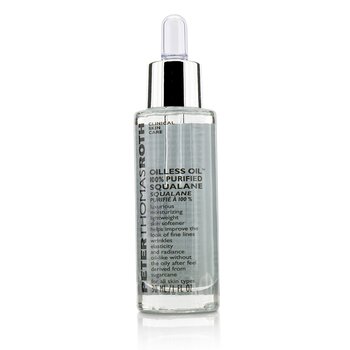 A luxurious, skin-softening face moisturizer, with a lightweight texture that penetrates into skin rapidly. Contains odorless squalane that mimics the naturally occurring squalene found in skin, infused with sugar cane extract from sustainable farm grown canes. Provides deep hydration & prevents water loss, noticeably minimizes the appearance of fine lines & wrinkles.
Like a minimal skincare routine, this Peter Thomas Roth skin softener is a must have as it can also be used for neck and decollete.
Work with Peptide: Peter Thomas Roth Peptide 21 Wrinkle Resist Moisturizer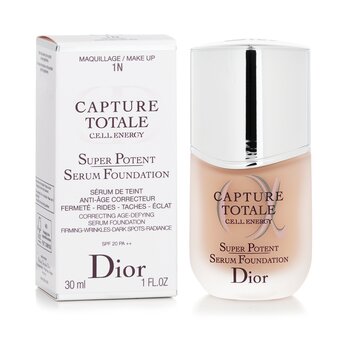 One of the most important steps for daily moisturizing is face cream, and this wrinkle resistant moisturizer can firm your contour at the same time. This is a must have for peptide lovers.
Formulated with two Gamma Proteins to improve the look of elasticity, radiance, uneven skin tone & texture. Along with Hyaluronic Acid Complex, Squalane & PhytofleurTM Cactus to moisturize & improve hydration. Finally combine 21 Peptides & Neuropeptides to visibly reduce the appearance of fine lines & wrinkles. Reveals lifted, firmer, softer, smoother & younger-looking skin.