Center products of K-beauty:Essence VS Serum VS Ampoule
Show Menu
There are so many steps in the K-beauty routine and there are so many products involved.It can be confusing, especially when it comes down to essence, serum and ampoule.
They all hydrate and nurture skin, just doing it differently. So by better understanding, you can layer on products cleverly and optimize the effects.
Testing and trying takes lots of time and money, and it may even harm your skin if you used unsuitable products. Don't worry, we have compiled a guide for you with product pickups. Scroll down and read on.
What is the difference between essence, serum and ampoule?
They are all the center of K-beauty, the biggest difference is the concentration of active ingredients and water content of the product. They serve different purposes. For daily use, it is better to use essence and serum, while ampoule should be used on the days when your skin needs extra care.
What is Essence?
The most important product in the K-beauty routine, used after toning. It quickly hydrates your skin from within. With different active ingredients and formula, essence brings precise hydration to your skin, accommodating your needs. Unlike generic moisturizers, it sure can brings out your inner glow and remove some wrinkles.
With water as its main ingredients, followed by active ingredients. Its watery consistency makes it permeable and effective. The silky, lightweight & easy-to-absorb texture makes it perfect for layering. Hydro Dynamic Quenching Essence from Murad hydrates, soothes and supple your skin in a blink of an eye.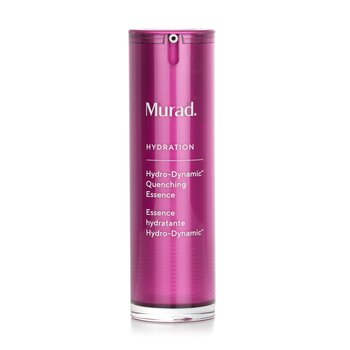 Glycolic Acid gently & evenly exfoliates to open hydration pathways in skin. Mexican Blue Agave Leaf Extract then infuses skin with intense hydration, leaving it soft, plump & supple. Botanical Blend of Watermelon, Apple & Lentil helps reduce dryness, flakiness & rough patches. Leaving you healthy-looking and balanced skin.
What is Serum?
A serum is a gel-like, lightweight formula that is loaded with powerful ingredients to treat specific skin problems like wrinkles, fine lines, pigmentation, and dullness. The texture is slightly heavier than essence because they have a higher concentration of active ingredients.
Serum is designed for immediate effects and improves skin health over the long term. It is usually a blend of active ingredients like peptides that stimulate cell growth and repair, and vitamin C, HCA, and AHAs. Potent-C Power Serum is formulated with highly concentrated THD Ascorbate that is 50X more powerful than traditional Vitamin C. Providing strong anti-aging, firming & brightening benefits.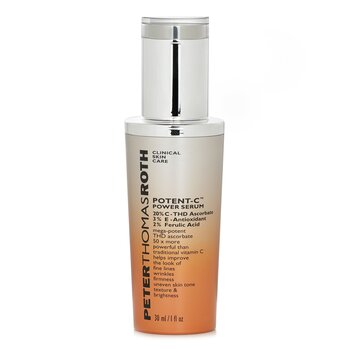 This serum might look powerful enough, but to tackle problems with precision, Peter Thomas Roth offers a range of serum for different skin types and needs
What is Ampoule?
Generally, you can think of ampoules as potent, supercharged serums. They are not for long term daily routine, they are more likely used when your skin look dull but you have an important event or a date. Just use it like a serum or after the whole daily routine if your skin looks really dull.
As there are no strong regulations between ampoule and serum, trusting brands like Babor to start the journey can be a good choice. They have ampoules for rejuvenating, hydration and firming.
Ampoule Concentrates SOS Active Purifier is the true emergency saver for problematic, impure skin. Formulated with high concentration of shale oil sulfonate & tea tree oil for an antibacterial effect.
Key Takeaways
Essence and serum are used in daily routine, with essence focusing on quick, deep hydration and serum for specific problems. When you are facing emergent big nights that need perfect skin, it is time to use a powerful ampoule.But ampoule is definitely not the product for daily use.