[Haircare pro tips]Olaplex to strengthen your hair with minimal efforts
Show Menu
All the hair care products can be daunting, just by the sheer amount of brands and items. Let's keep it simple and let one brand do the job for you. One of the choices is Olaplex.
By now, many of us own at least one of the best Olaplex products for hair-related damage control. Whether you're guilty of over bleaching your hair or using too much heat styling, we've all put our precious strands through the ringer. Olaplex is the first brand that pops up in our minds.
What is Olaplex?
Olaplex has previously been a salon only treatment, which professional stylists use to help repair and rebuild damaged hair. Now you can get it on strawberrynet.
Their products help repair all types of chemical damage and heat damage, like relaxing and keratin treatments, as well as perms and coloring. If you've managed to avoid both but still have damage from brushing or even environmental stressors, the Olaplex products are still suitable for you.
What does Olaplex do?
Olaplex formula actually repairs the damage using their patented single ingredient Bis-Aminopropyl Diglycol Dimaleate. This works on a molecular level to restore your hair. In fact, it is the only patented bond builder in the industry.
Simply saying, what Olaplex does is pairs quickly with the single sulfur hydrogen bond to link the bonds back together to recreate the healthy disulfide bonds. Still not sure what that means? Don't worry, just know that salons across the globe use Olaplex treatments to achieve soft, shiny, strong and healthy-looking results.
Want to know which Olaplex product suits you the most, scroll down and read on. We are going to break everything down for you.
Olaplex Fits well into your regular routine
The very first step: Olaplex No.0 Intensive Bond Building Treatment
This vegan cruelty free treatment has the highest concentration of active ingredients than all its counterparts.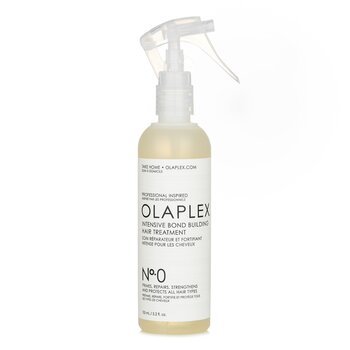 As the primer for Olaplex No3 hair perfector, it can intensely nourish your hair and make it three times stronger, while staying soft and glam. It's the at-home version of the Olaplex No.2 Bond Perfector, which is only available to professional hair stylists.
Strong protective barrier: Olaplex No.3 Hair Perfector
The best-selling No.3 Hair Perfector contains a Bond Multiplying System to reconnect the broken bonds of the hair. It's a treatment for all hair types and is unlike other products on the market.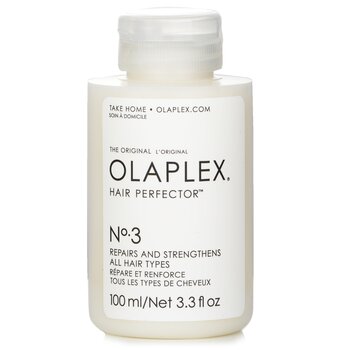 Effectively transforms damaged hair and ensures smoother, vibrant and stronger results. It's also great for hair growth and prevents dryness and split ends. Use before regular shampoo routine.
Mask for moisture: Olaplex No. 8 Bond Intense Moisture Mask
The latest and greatest from Olaplex. This concentrated hair mask strengthens the hair and uses their unique formulation to repair brittle, weak and damaged locks. It's perfect for hair that has suffered from chemical treatments and environmental damage.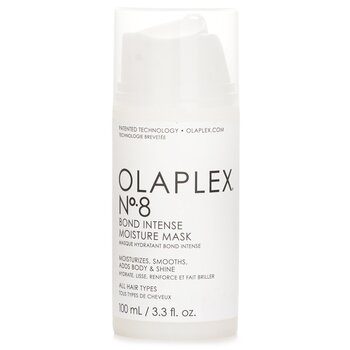 This mask adds even more shine and moisture to your strands after conditioner for fast-acting results. Hair looks and feels healthier after use. Plus, it doesn't weigh down your hair, but instead adds plenty of sexy volume and body.
Olaplex is here to smooth frizz situations
Aside from products that fit well into your daily routine, Olaplex has a product to solve your mid-day frizz situation. So you can stay perfect effortlessly throughout the day.
Tame some locks: Olaplex No.6 Bond Smoother
A leave-in treatment that you can use to tame unruly locks and flyaways for a 72 hours. Again, this Olaplex treatment is suitable for even colored treated hair and helps relink any broken bonds caused by styling.
Smooth cream texture that quickly moisturizes your strands, while also speeding up the styling process. It's the perfect fuss-free option for repairing dry and damaged hair as it doesn't weigh down your locks and you can leave it in without worrying about it.
Calm the frizz: Olaplex No.7 Bonding Oil
Frizz can be hard to tame, but it will stay put under this bonding oil. A strong hair oil that repairs damaged bonds and protects your hair from heat damage up to 450°.It feels lightweight and doesn't leave you with a greasy finish. Instead, it repairs your hair and protects your locks against pesky heat damage. The No. 7 Bonding Oil is also great for adding a much-needed boost of shine to dull hair.