2022/2023 Hand cream with the best ingredient for your skin
Show Menu
In order to practice epidemic prevention measures and personal hygiene, keeping hands clean at all times has now become a daily habit! However, while cleaning our hands frequently, the discomfort caused by roughness and dryness also plagues us. When buying a hand cream, in addition to paying attention to product characteristics such as texture, smell, and efficacy, ingredients are also very important.
Whether you're looking for a natural hand cream to moisturize over-cleaned hands during the pandemic, or a rich, moisturizing product for dry, chapped fingertips in autumn and winter, we've got the right hand cream for you.
Why natural ingredients are important
Parabens, Mineral oil and PEGs etc.are seen in various skincare product. Researchers proved it to be carcinogens.
Therefore, choose products with natural ingredients, free of parabens, silicones, phthalates, mineral oil, propylene glycol, butylene glycol and ethanolamine. In order to bring real care to yourself
Common natural ingredients
Sweet Almond Oil
Argan Oil
Avocado Oil
Shea Butter
Aloe Vera
Coconut Oil
Cocoa butter
Honey & Propolis
Sesame
Oat
Natural Hand Cream Pickup
Honey and Propolis
Honey, propolis, etc. have powerful beauty and maintenance effects, rich in nutrients, can strengthen skin vitality, improve dullness, and prevent dry skin. It is a gift from nature.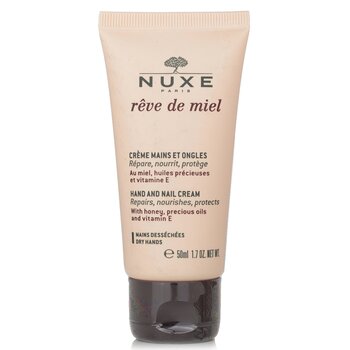 Nuxe Reve De Miel Hand & Nail Cream
$14.00 /50ml
NUXE Sophora japonica nectar series uses the best honey - Sophora japonica nectar and multiple plant extract oils. Sunflower oil can replenish high-quality lipids and strengthen the skin surface; Chilean rose can increase moisture; barley, argan tree, avocado, sweet Almond and Shea Butter soothes, softens the skin, provides powerful repairing power and perfectly nourishes the skin.
Non oily texture, leaving softer hand and healthier nails.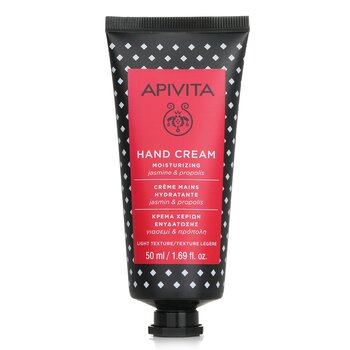 Apivita Moisturizing Hand Cream with Jasmine & Propolis
$15.00 /50ml
Containing 99% natural ingredients, the texture is lightweight and easily absorbed without leaving greasy marks. Enriched with organic aloe vera juice and organic olive oil, naturally hydrated your hands. Added Cocoa Butter, Shea Butter, Biotin, Vitamin E and Panthenol to help nourish skin and strengthen nails. Contains a patented formula of Sideritis and propolis to provide antioxidant protection.
Giving scent of thyme, honey and jasmine, leaves your and soft and smooth with you feeling relaxed.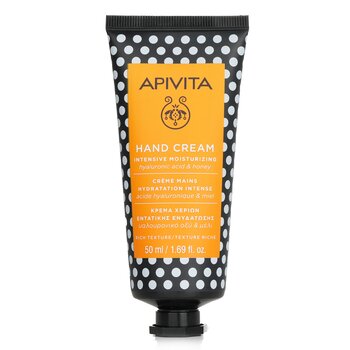 Apivita Intensive Moisturizing Hand Cream with Hyaluronic Acid & Honey - Rich Texture
$15.00 /50ml
The formula contains 96% natural ingredients,with mellow and easy to absorb texture. Contains Hyaluronic Acid, Organic Aloe Vera Juice, Organic Greek Olive Oil, and Panthenol for moisturizing benefits. Fortified with organic beeswax and shea butter to prevent irritation, plus Sideritis and propolis for antioxidant protection, leaving hands soft, smooth and comfortable, dermatologically tested.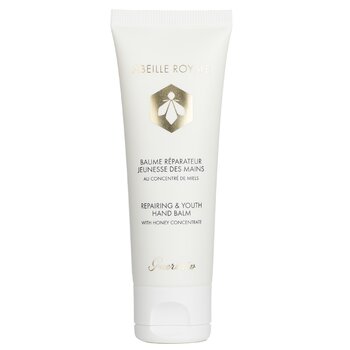 Guerlain Abeille Royale Repairing & Youth Hand Balm
/30ml
Contains carefully selected honeys: Guerlain's exclusive Ouessant Island honey, Corsican honey and New Zealand clover honey to bathe even the most chapped hands in the moisture of the ultimate repairing ingredients. Its texture is silky and moisturizing like a lip balm, which coats the skin completely and comfortably. Infused with a fresh and airy honey scent for relaxation.
Under the French Guerlain's professional formula, after evenly smearing, the skin can fully and quickly absorb its delicate ingredients, and will not leave a greasy feeling on the hands. On the contrary, the skin feels nourished and soothed immediately.
Rare oil like Shea Butter and Argan Oil
Precious oils such as argan oil and shea butter are rich in vitamins A, D, E, F and other essential nutrients for the skin. Moisturizes and repairs skin after exfoliating. It can fully hydrate the skin, reduce dryness and prevent the formation of wrinkles.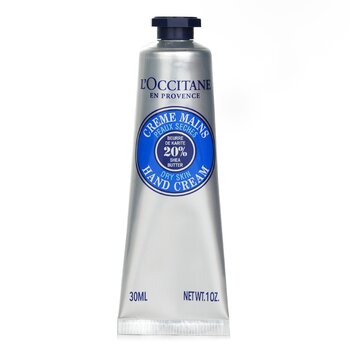 L'Occitane Shea Butter Hand Cream
$15.50 /30ml
L'OCCITANE Shea Butter series has been newly revised and upgraded this year. It contains 96% natural ingredients, and the texture is lighter and easier to absorb. Contains 20% shea butter blended with multiple natural moisturizing factors, combined with honey,sweet almond oil and coconut oil. Formulated with OMEGA 6 & 3 and Vitamin E, it nourishes, repairs your skin, relieves redness and discomfort caused by external stimuli, and avoids dryness and scaling.
Natural plant-based lipids help to rebalance the skin and enhance defense against pollutants, maintain the skin's micro-ecological balance, effectively strengthen skin barrier, protect the skin from environmental aggression, improve the skin's water retention capacity, long-term moisturizing and softening, soothe and soothe the skin, and make the skin more Soft and comfortable. The fine texture can be quickly absorbed by the skin of the hands without any greasy feeling.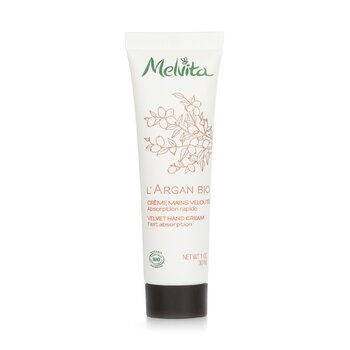 Melvita L'Argan Bio Velvet Hand Cream - Fast Absorption
$19.00 /30ml
Natural and delicately scented hand cream formulated with argan oil for its lipid-replenishing powers. Also enriched with repairing shea butter, nourishing sunflower oil and protective beeswax. The lightweight texture absorbs quickly, leaving hands soft, smooth and comfortable.
Privacy & Security | Terms & Conditions | Point Rewards Program Terms & Conditions
1998 - 2023 © StrawberryNET.com All Rights Reserved.