Break down the reason for neck lines! Neck and decollete products to try
Show Menu
The skin of the neck and decollete is so fragile. It ages easily, and makes you look aged with rolls of neck lines. But Neck and decollete is a sector that tends to be neglected.
Don't want the necklines to keep coming up like ripples, going all the way down to the collar bone, daily care is so important. So start to use Neck and decollete products, massage the area daily. And keep your age secret!
Bad habit that cause necklines
The neck is the key to supporting the weight of the head, but because of the lack of sweat glands and sebaceous glands, the skin is relatively thin. Therefore, the chest and neck are more likely to dry, and the vertical fine lines and deep horizontal lines will be aggravated by the constant movement of our head.
1/Use your smartphone for a long time
Everyday, people use computers and smartphones for a long time, and their posture is improper. So that their necks are fixed in the same posture for too long. In addition to neck bone strain, the original "dynamic" lines also become "static". The horizontal neck lines are like wearing a necklace that can never be taken off.
2/High-in-sugar diet
Desserts and tapioca drinks are the favorites of many girls, but the sugar content is very high. Too much sugar will increase the glycation of collagen in the dermis of the skin and accelerate skin aging. The skin on the neck is already relatively thin, and if the collagen is degraded, fine lines are more likely to appear.
3/Neglecting the weather
Autumn has arrived, and the weather is getting drier. Do you wear a scarf when you go out every day? One is to keep warm, and the other is to prevent the wind and sand from drying the neck skin. Avoiding dry neck skin is the key to preventing deep neck lines, so it is necessary to apply skin care products for moisturizing the area every day!
4/Face product as Neck and decollete product
Using your face cream on your neck is not wrong, it is just not moisturizing enough. Because products for neck and decollete products tend to be stronger in lifting and moisturizing. So do remember to use both.
Neck and decollete Skincare
The neck bears an average of three to five kilograms of weight of our head. For example, when we raise and lower our heads, and turn left and right, the skin on the neck will be affected.
In addition, the skin on the upper chest bears the weight of the breasts in structure, which is also affected by the neck.This part of the skin is actually quite thin, as thin as the skin around our eyes, so it needs an extra layer of skincare.
Now more products are offering neck and decollete skincare, with some of them scented with relaxing fragrance. Just to make you feel better.
How to massage when using neck creme
Step1:After rubbing the neck cream on your hands to warm up, spread it evenly on the neck, and massage it up and down from the middle for 10 times.
Step2:The right hand wraps and massages from the middle of the neck to the upper part of the left ear, and the left hand also wraps and massages from the middle of the neck to the upper part of the right ear, repeating about 10 times.
Step3:Massage along the lymph from behind the ear to the shoulder, repeating about 10 times.
Neck and Decollete creme pickup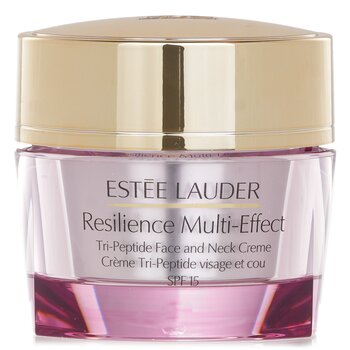 Estee Lauder Resilience Multi-Effect Tri-Peptide Face and Neck Creme SPF 15 - For Normal/ Combination Skin
/50ml
An intensely nourishing & rejuvenating cream for face & neck,silky, refreshing texture for normal or combination skin.
Powered by advanced Tri-Peptide Complex to dramatically enhance collagen synthesis.Harnesses innovative IR-Defense Technology to defend skin's moisture barrier against damage caused by infrared rays.Contains broad-spectrum SPF 15 & anti-oxidants to prevent collagen degradation & sagging from environmental aggressors.Supports skin in maintaining its natural firmness & tone,intensely nourishes & moisturizes skin all day. Dermatologist-tested & non-acnegenic.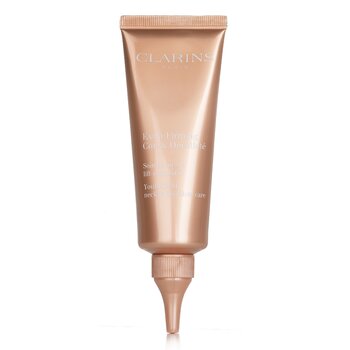 Clarins Extra-Firming Neck & Decollete Care
/75ml
This Neck & Decollete cream is specially designed for low elasticity and fatigue caused by frequent bowing, resulting in neck lines and dull skin.
Clarins utilizes botanical ingredients like sunflower stem and seed extract and organic Nematanthus to make neck skin as youthful as the face. The texture is non-greasy and penetrates easily into the skin. Lifts and tightens skin effectively, visibly reduces neck and shoulder wrinkles, while improving skin tone and elasticity. Skin appears firm, smooth and youthful.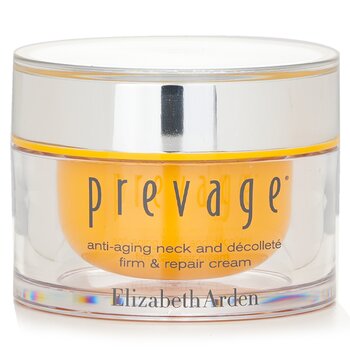 Prevage by Elizabeth Arden Anti-Aging Neck And Decollete Firm & Repair Cream
/50g
This neck cream effectively revitalizes the delicate neck skin and combats sagging skin on the shoulders and neck. Ideben, methionine and vitamin E can firm the skin, vitamin A ester, lupin flower seed extract, lipid amino acids, and firming complex factors possess active anti-wrinkles effect. The citrus flavonoids with encapsulation technology can reduce pigmentation with ease.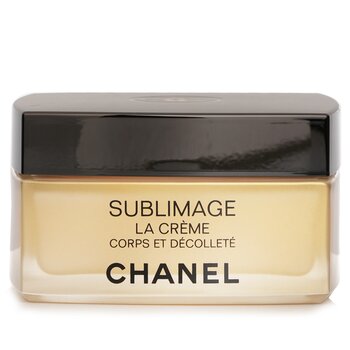 Chanel Sublimage La Creme The Regenerating Radiance Fresh Body Cream
/150g
Sublimage La Creme The Regenerating Radiance Fresh Body Cream from premium product line of Chanel.Velvety texture offer in-depth care directly for the neck and chest.The ingredients contain high concentrations of natural emulsifiable concentrates and oil essences, as well as anti-aging star ingredients. The scent also has a very natural and luxurious feel.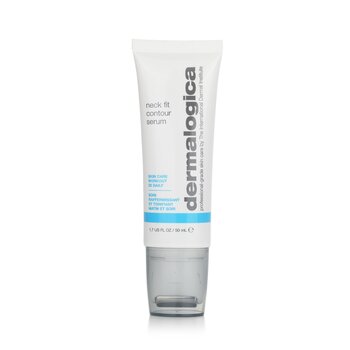 Dermalogica Neck Fit Contour Serum
/50ml
A product that uses the brand's high-efficiency Flex Lift Contour Technology to effectively tighten the neck skin, reduce fine lines on the neck, have a visible lifting effect, and strengthen the protective barrier. The roller-type metal massage head design allows the essence to be quickly absorbed when applying.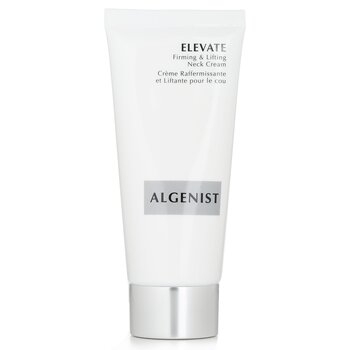 Algenist Elevate Firming & Lifting Neck Cream
/60ml
An ultra-firming and moisturizing neck cream specially formulated for the specific needs of the delicate skin of the neck and chest. Contains alginic acid, a patented, naturally sourced and sustainably produced beneficial boosting ingredient; blended with a vegan celery protein and peptide complex to dramatically improve skin firmness.
Fine lines and wrinkles are visibly reduced on skin, skin becomes smoother and rejuvenated, and looks lifted and youthful.
<!—Section 7 -->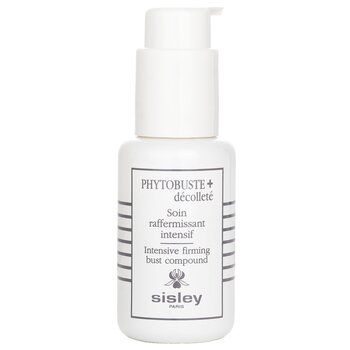 Sisley Phytobuste + Decollete Intensive Firming Bust Compound
/50ml
An intensive firming and conditioning treatment for the bust and neck with a fresh texture that dissolves quickly into the skin.
Contains oat seed extract to smooth the fine lines of shoulders and instantly firm breasts. A blend of botanical complexes containing Centella asiatica and walnut tree extracts, effectively improves skin elasticity and firmness. Contains rye extract to optimize the protective dermal barrier. Infused with Shea Butter, Sunflower Oil and Vegetable-Sourced Glycerin for an instant boost of moisture and nutrition.
<!—Section 8 -->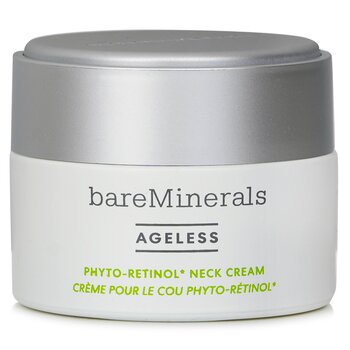 BareMinerals Ageless Phyto-Retinol Neck Cream
/50g
A high-efficiency anti-aging neck cream made with a gentle yet effective clean vegan formula.
Powered by Phyto-Retinol, a natural plant-based retinol alternative that works just as well as retinol without causing redness, dryness or sensitivity. Infused with protein peptides to support natural collagen production. Enhanced with hyaluronic acid for immediate and long-lasting hydration.
Dermatologist-tested and non-comedogenic.
<!—Section 9 -->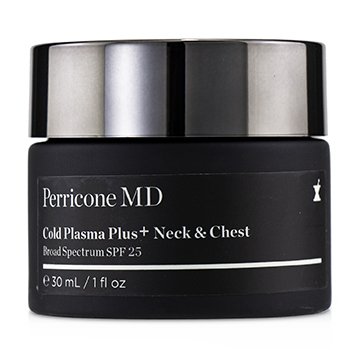 Perricone MD Cold Plasma Plus+ Neck & Chest Broad Spectrum SPF 25
/30ml
An anti-aging cream for neck and chest with a lightweight, fast-absorbing texture. Rich in active ingredients, including peptides, to strengthen damaged skin.Contains Lipoic Acid to reduce the appearance of fine lines, wrinkles. Rich in Vitamin B3 to visibly reduce discoloration. Contains Vitamin C Ester to visibly smooth and brighten skin.
SPF 25 protects skin from harmful sun damage, improves neck skin elasticity and skin tone for a firmer, more even complexion and younger looking neck, shoulder and décolleté.
<!—Section 10 -->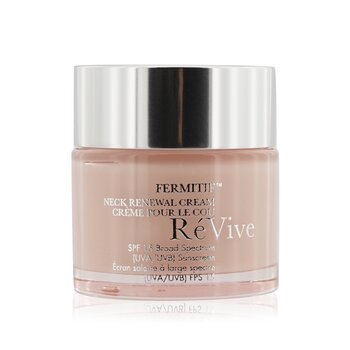 ReVive Fermitif Neck Renewal Cream SPF15
/75ml
Fermitif Neck Rejuvenation Cream, formulated by American plastic surgeon Dr Bays Brown, contains unique proteins that fight the signs of aging. The rosy cream penetrates quickly into the skin. Contains barley and wheat proteins to firm the skin. Contains SPF15 to resist the skin from UV rays. Makes neck skin firmer.