[Haircare pro tips]Flaky,oily,irritated,itchy, how to solve different scalp health issues?
Show Menu
Every time seasons change, there will always be various skin and scalp problems, such as dandruff, excessive scalp oil, sensitive scalp and redness, etc., which affect the hair quality and appearance. A good scalp moisturizing routine is the key.
Aside from daily hair and scalp care, scalp serum and treatments can be used for enhancements.
Daily Scalp Care
Don't scratch your scalp with nails
People with dandruff are usually accompanied by itchy scalp. If the scalp is itchy, don't scratch it with your nails, it will stimulate the scalp and cause more dandruff. When using shampoo, use your fingertips to massage the scalp, and gently rub to loosen the dandruff for wash.
Don't over cleanse
The scalp has many sebaceous glands. If you don't wash your hair, sweat, sebum, old dead skin, and dirt will accumulate in the scalp pores. Not only does it cause hair loss, but it also causes dandruff and smell.
If you have an oily scalp, it is best to wash your hair daily.And you should also pay attention to whether the foam is really rinsed off. People with dry scalp should pay attention when choosing shampoo. If the shampoo has strong cleansing power, it will be dryer and cause more dandruff; sensitive scalp do not choose scalp exfoliating products with grains.
Don't overheat your scalp
If you wash your hair with water that is too hot (above 40 degrees), it will accelerate the destruction of the protective barrier of the scalp surface, wash away normal oil secretion, and cause more dandruff. So try to wash your hair with lukewarm water. When blowing your hair, also avoid using excessively hot temperatures.
Scalp also need suncare
Ultraviolet rays can also damage the scalp. If the scalp is sunburned, it will be itchy, red, and swollen just like normal skin. Wearing a hat or a UV-blocking umbrella is fine. But if you are afraid of hot and humid, you can use different sunscreen sprays. But remember to remove them with shampoo. Prevents blocked hair follicles and causing folliculitis.
Use suitable scalp treatment product
Only use anti-dandruff shampoos will dry out your skin the more you wash, and damage the cuticle of the hair. Scalp needs moisturizing just like our facial skin, not only dry scalp, but also oily scalp. After each hair wash, massage the scalp with a special conditioner and scalp moisturizing essence, which can help hydrate the scalp and prevent dryness.
Below are pickups for different scalp care products.
Scalp care product pickup
Scalp care serum or concentrate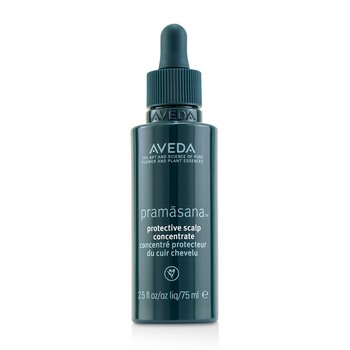 Aveda Pramasana Protective Scalp Concentrate
$73.50 /75ml
A stay in, lightweight scalp treatment. Made with algae extracts, it controls and balances scalp sebum levels. It is blended with patented microbes to maintain the natural protective barrier of the scalp and reduce scalp problems caused by external stimuli. Infused with antioxidant tamanu oil, it protects the scalp from pollution and free radicals for a foundation of clean and healthy scalp. Scalp is moisturized and comfortable throughout the day.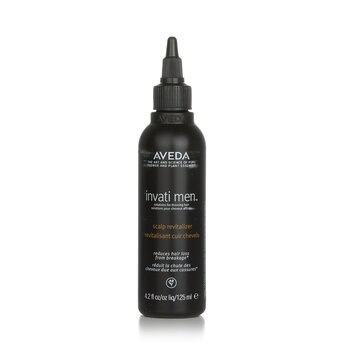 Aveda Invati Men Scalp Revitalizer (For Thinning Hair)
/125ml
A leave-in scalp serum, for men with thinning hair, contains Amla extract to quickly enhance the health of the hair roots. A variety of botanical active ingredients stimulate scalp vitality. Unwind with Avatar's unique healing aroma while gaining stronger, healthier-looking hair.
Gently massage into the scalp in layers, allowing the scalp to fully absorb without rinsing.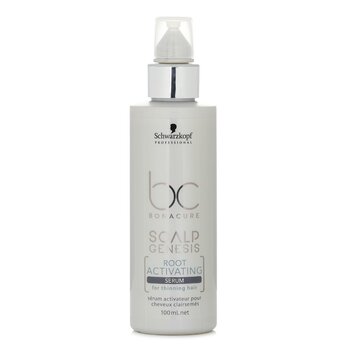 Schwarzkopf BC Bonacure Scalp Genesis Root Activating Serum (For Thinning Hair)
$91.50 /100ml
To activate and improve scalp condition, prevent hair loss and improve hair health.
Carnitine tartrate increases cell production and taurine energizes the scalp to strongly support, strengthen and stimulate hair roots. Echinacea Extract and Vitamin B5 improve hair quality, effectively prevent hair loss and make hair fuller and healthier looking.
<!—Section4-->
Aveda Invati Advanced Scalp Revitalizer (Solutions For Thinning Hair)
$129.00 /150ml
The energizing formula is added with orange peel and Japanese knotweed, which can penetrate the surface of the hair, penetrate deeply into the scalp and hair, stimulate the natural growth of keratin, and make the hair thicker, fuller and healthier.
Scalp Treatment
<!—Section 5-->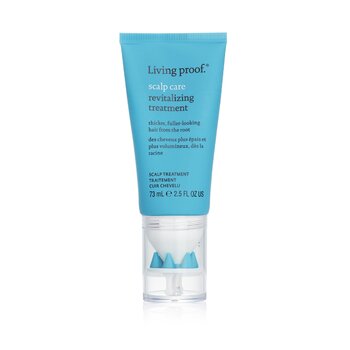 Living Proof Scalp Care Revitalizing Treatment (For Thicker, Fuller-Looking Hair From The Root)
/73ml
The patented Healthy Follicle Complex effectively nourishes and repairs the scalp. Can be used as a nighttime treatment for a healthier scalp and roots. Jojoba esters and vitamins nourish the scalp, restore the skin barrier and improve the skin's oil-water balance. Polypeptide formula repairs hair fibers for fuller hair.
<!—Section 6-->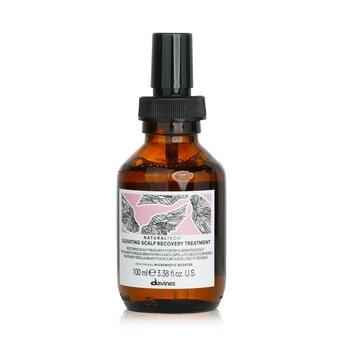 Davines Natural Tech Elevating Scalp Recovery Treatment)
/100ml
A leave-in treatment for sensitive and dry scalps. The product has soothing and moisturizing activity to instantly soothe the scalp and reduce itching and redness. Anti-inflammatory active ingredients help balance the scalp.
Containing 99% natural ingredients, fumaria officinalis extract, Tasmanian pepperberry extract and anti-inflammatory active ingredients, it effectively relieves discomfort and hydrates the scalp.
Improve the scalp protective barrier and strengthen the ability to resist external pollution.
<!—Section 7-->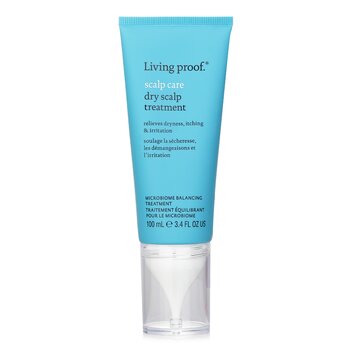 Living Proof Scalp Care Dry Scalp Treatment
$55.50 /100ml
Highly moisturizing and relieving dryness and sensitivity, the texture is light and easy to absorb. Hyaluronic acid ingredients provide emergency hydration. The combination of vitamin B3 and prebiotics repairs the scalp micro-ecology for long-term improvement. Effectively reduces dandruff formation, itching and irritation caused by dry scalp.
Lotion and spray
<!—Section 8-->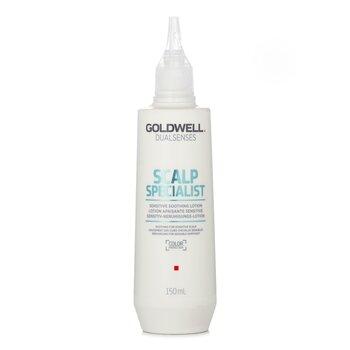 Goldwell Dual Senses Scalp Specialist Sensitive Soothing Lotion (Soothing For Sensitive Scalp)
$30.50 /150ml
Instant relief, replenish moisture and balance the scalp condition, reduce sensitivity and help the formation of natural scalp barrier, especially suitable for use after dyeing and perm, relieve scalp discomfort.
<!—Section 9-->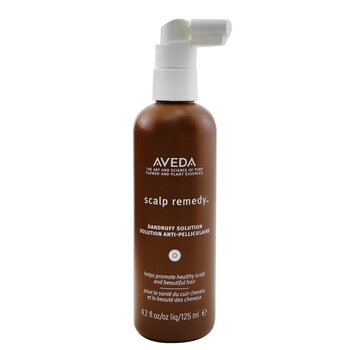 Aveda Scalp Remedy Dandruff Solution Spray
$30.50 /150ml
Highly effective leave-in day care spray for quick prep before going out for a healthy scalp. Effectively relieves mild itchy scalp. Visibly removes dandruff within a week. Verbena helps calm and cleanse the scalp. Salicylic acid gently exfoliates and promotes cell metabolism. Beet extract helps nourish the scalp. At the same time rosemary and sage soothe the scalp.
Please notice that the price above are all special price from Strawberrynet. To shop for more product with discounted price, click here.