[Cleansing oil Pick ups!] Use cleansing oil correctly for anti-blemish
Show Menu
Makeup contains ingredients such as oils, pigments, and chemicals. For women who wear makeup regularly, the makeup-removing method of cleansing oil is the most effective way to remove makeup.
Cleansing oil has an overwhelming washing and removing power, and it can be said to be the best choice for removing heavy makeup and impurities in the pore.
From different textures, fragrances, to 2-in-1 wash and remove, no additives, moisturizing formulas, etc. There are various types of effects. How to choose? If you have acne and blemishes.
Points to notice when buying cleansing oil
Selecting by oil types
The oils added to cleansing oils can be divided into three categories: "mineral oils", "antioxidant oils", and "natural extracted oils". Since the formula may contain different types of oils at the same time, you can check the ingredients list when purchasing. In ingredients, the oil with the highest proportion will be listed first, hence can be roughly judged which type it belongs to.
Mineral oils give the best efficiency
Mineral oil has always been blamed to be harmful to the skin, but it has overwhelming cleansing power and removes even the toughest waterproof mascara with ease. In addition, this type of product is mostly fairly cheap.
However, if it is difficult to rinse off with water, it is necessary to cleanse again after removing makeup. In addition, the cleansing power of mineral oil is quite strong, and it easily wash away the original sebum of the skin and cause dryness. Therefore, if you have dry or sensitive skin, you may have to pay attention to whether there are similar ingredients added to the formula.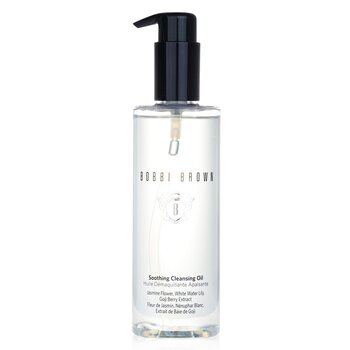 Bobbi Brown Soothing Cleansing Oil
$84.00 /200ml
Although this cleansing oil is mineral oil based, it does not feel tight or dry after use. Skin soothes and calms instead. The watery texture is skin-friendly, refreshing and not greasy. The key point is that the cleaning effect is very powerful! Suitable even for acne-prone skin.
Not causing dryness because the ingredients not only have luxury jasmine essential oil and white water lily extract. There are also goji berry and hydrating macadamia oil, blended with Italian olives, organic sunflower oil and jojoba essential oil and other natural plant extracts to quickly dissolve skin impurities and makeup without hurting your skin.
Fancl - Mild Cleansing Oil
$46.50 /2x120ml
It does not contain fragrance and it is completely natural, giving it high popularity in Japan! With just a small pump each time, it can evenly spread all over the face. The fast and powerful make-up removal ability greatly reduces the make-up removal time. The texture is light and refreshing, smooth and easy to spread, does not pull on the skin and damage the skin barrier. Quickly dissolves long-lasting makeup products and sunscreen.
The hops extract in the formula can effectively dissolve the oil and i,purities in the pores. Users share that it removes makeup while effectively softening acne and blackheads, while uses a cotton swab to clean the nose in circular motions.
Antioxidant oils known for 2-in-1 cleansing
The effect of makeup and impurities removal is slightly weaker than that of mineral oils. Antioxidant oils still have a certain decontamination ability, so it is still necessary to strengthen moisturizing steps after use. Most of these types of ingredients are not easy to oxidize and deteriorate, and can quickly fit the skin.
Being the base for most 2-in-1 cleansing oil products, it is relatively convenient in comparison to mineral oil based products.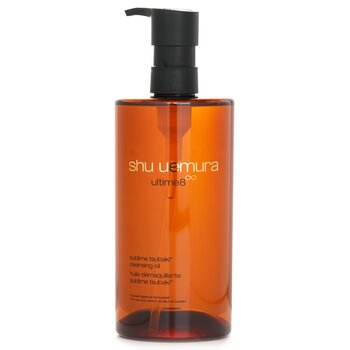 Shu Uemura ultime8 cleansing oil
$156.50 /450ml
ultime8 Golden Amber Skin Cleansing Oil, thoroughly cleanses the face and skin before applying makeup. It can remove excess oil and dirt, nourish and moisturize, and make the makeup feel sticky and delicate. After the day, it can quickly remove makeup and replenish moisture to the skin at the same time. Indulge in nourishment and maintain optimal skin condition!
Enriched with natural Japanese camellia seed oil and 8 kinds of plant essential oils, the formula can instantly restore skin's suppleness, cleansing and deep moisturizing and nourishing. Skin feels plumper and more comfortable after use.
<!—Section4-->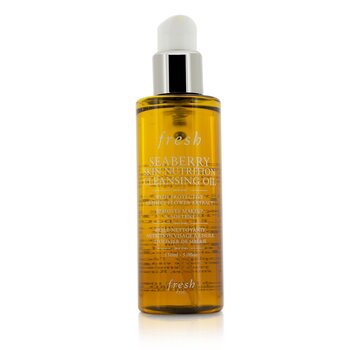 Fresh Seaberry Skin Nutrition Cleansing Oil
/7ml
A multipurpose facial cleansing oil that helps remove impurities and makeup, including long-lasting waterproof makeup. Formulated with Sea Berry Oil, a powerful antioxidant that hydrates the skin, while revitalizing, protecting and softening the skin. A blend of camellia seed oil to nourishes the skin and locks in moisture. Skin is clean, fresh, smooth and healthy after use.
Natural extracted oil is good for sensitive skin
Most of the ingredients are from plants and animals, such as olive oil and horse oil. Since the molecular structure is most similar to that of skin sebum, it is relatively skin-friendly and gentle. Even sensitive and dry skin can use it with peace of mind. While this type of cleansing oil is usually expensive, it's also the least irritating type.
In addition, because its moisturizing factor is similar to that of the original skin, it can effectively regulate the dryness problem, and there is no need to worry too much about the residual ingredients on the face after rinsing.
<!—Section 5-->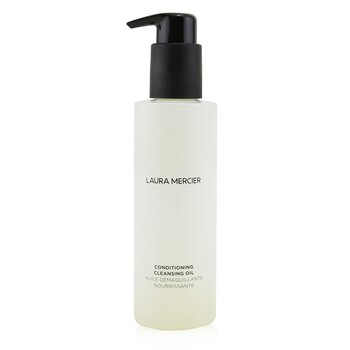 Laura Mercier Conditioning Cleansing Oil
/150ml
This Rejuvenating Plant Extract Cleansing Oil continues the brand's long-standing pursuit of lightness and brightening. It is blended with seven plant extract oils that have been tested by dermatologists to form this Rejuvenating Plant Extract Cleansing Oil.
The supple feeling of use is the main focus, with the repairing and nourishing effects of multiple formulas such as Moringa seed extract and French micro-mineral deep ocean water, so that you can still keep your skin soft and smooth after cleaning.
<!—Section 6-->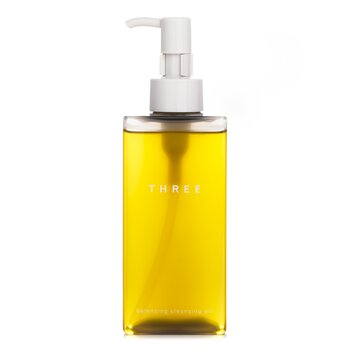 THREE Balancing Cleansing Oil
/100ml
100% natural ingredients, rich in moisturizing and beautifying ingredients, gentle cleanse away makeup, UV sunscreens, airborne pollutants or excess oil. Controls oily skin, prevents acne breakouts or redness, and pampers skin while thoroughly cleansing and removing waterproof makeup. Leaves skin clean, clear, smooth and radiant.
It can be used as a massage oil aside from makeup remover, and the ingredients are natural and safe to use. Plus it gently removes make-up without leaving skin tight and dry. It will not irritate the eyes when using. The speed of emulsification and foaming is good. After rinsing off, the skin is refreshed without dryness, and it can gently remove makeup without leaving any residue.
<!—Section 7-->
Clarins Total Cleansing Oil with Alpine Golden Gentian & Lemon Balm Extracts
$49.00 /150ml
Contains a variety of Alpine botanical extracts. The purest organic golden gentian and organic lemon balm extracts from Le Domaine Clarins, cleanse away makeup while soothing and softening the skin while preserving its microbiome. And the addition of Moringa and 47% organic sunflower oil detoxifies the skin by eliminating pollutants.
Instantly becomes silky and creamy when wet, emulsifies and dissolves long-lasting, heavy and waterproof makeup and pollutants, leaving skin feeling soft, clean and comfortable. With a floral green scent, it relaxes the senses.
Although it is a botanic cleansing oil, heavy makeup and waterproof eyeliner can be quickly removed and cleaned. It is also a refreshing cleansing oil that can be easily washed off. It does not feel greasy when used, and the emulsification speed is fast. After removing makeup, it will feel a little tight because of dryness, and it will feel a little lack of moisturizing power in winter.
Correct steps for using cleansing oil
Most of the makeup remover products are marked to be used when the skin is dry. Because moisture will greatly reduce the cleaning effect, be sure to pay attention to whether there are special signs on the packaging when purchasing.
Step 1:Apply it to dry skin
Pour the cleansing oil on dry hands and apply directly on dry skin with makeup, without getting any moisture on it.
Step 2:Spread it evenly on your face
Apply the cleansing oil evenly to the entire surface, and massage in circular motions to dissolve makeup more easily; but remember to just gently press with your fingertips when massaging. Do not use excessive force. Don't stay in this step for too long, because the cleansing oil will also take away the oil that the skin needs, making the skin dehydrated.
Step 3:Emulsify with warm water
After the cleansing oil is fully applied, the most important step mentioned above is "emulsification". It is recommended to wet your hands with lukewarm water and massage your face with fingertips in circular motions. At this time, the cleansing oil and the makeup will merge and turn milky white. Finally, rinse with water to complete the makeup removal.
Step 4:Double cleanse your skin
after cleansing to ensure skin is completely clean.
Remove makeup completely to prevent acnes and blackheads
Cosmetics are oil based, so when they come in contact with cleansing oil, they can quickly melt and float away the dirt. However, the cleansing oil itself cannot be mixed with water. If you directly rinse it with water at this moment, it will not be completely cleaned at all. The cleansing oil and cosmetics will remain in the pores, which will cause blackheads and acne problems.
Therefore, when using a cleansing oil, it must be "emulsified" to exert the product's efficacy; emulsification refers to the process of "mixing water and oil until it becomes white." After evenly applying the cleansing oil, wet your hands and gently massage your face to emulsify the product. This step can make the cleansing oil hydrophilic, and then wash off the make-up and dirt.
Apply a hot towel to the face before cleansing, and apply the cleansing oil to the acne-prone areas for a period of time before emulsification. This opens up pores and softens blackheads. Massage for another 3 to 5 minutes for the emulsification process. The cleaning effect will be even better.