Fall scents that you can wear all the way through 2023
Show Menu
That zing of crisp air and those brilliantly colored leaves meant at long last autumn is here-and with it come fall perfumes that, with a strategic spritz, will truly conjure the coziness of the season.
Dazzled by the whole range of fall scent available in the market? Here is a range of universally beloved fall perfumes that will pair perfectly with that sleek velvet blazer or shrunken cashmere cardigan.
(h2)Fall perfume Cult Classics:
Let's start the list with some classics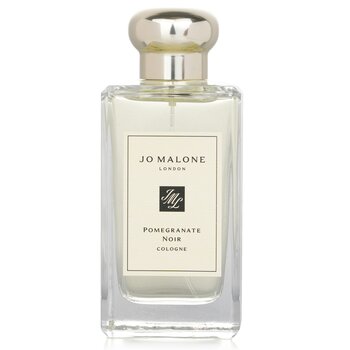 Jo Malone Pomegranate Noir Cologne Spray
/100ml
Late fall is peak season for pomegranate, and Jo Malone's vibrant fragrance takes the sweet, tart fruit and marries it with spicy woods, juicy pink pepper, and crisp Casablanca lily. Sweet, spicy, warm, sophisticated & bewitching perfume for her.
Top notes are raspberry, pomegranate, plum, rhubarb & watermelon. Middle notes are lily-of-the-valley, jasmine, rose, pink pepper, clove, olibanum, opoponax & guaiac wood. Base notes are virginia cedar, patchouli, musk & amber. A nice perfume that suits all occasions.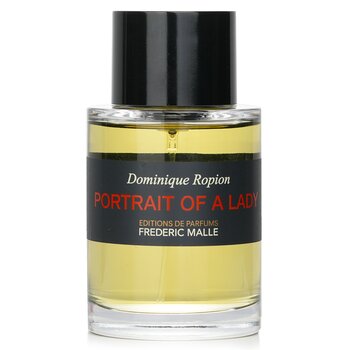 Frederic Malle Portrait of a Lady Eau De Parfum Spray
/100ml
The price tag may look high. But when it comes to Frédéric Malle's roster of signature scents, they're worth every penny. The French-born perfumer has a knack for creating luxurious scents that can be worn year-round.
As a masterpiece from perfumer Dominique Ropion, Frédéric Malle's sought-after Portrait of a Lady is named after the Victorian novel by Henry James. Its intoxicating combination of Turkish rose, patchouli, and incense is inspired by the book's enchanting and tragic heroine Isabel.
Deep, sweet, spicy, warm, smoky, sophisticated & tempting, consider it for a fall dark romance. This oriental floral fragrance for contemporary women is perfect for any occasion.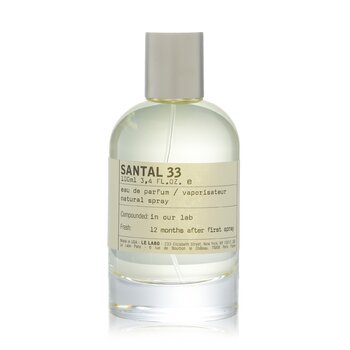 Le Labo Santal 33 Eau De Parfum Spray
$390.00 /100ml
A beloved unisex woody leather fragrance that is literally everywhere. Inspired by the great American myth of a man & his horse of the American West, this perfume is undeniably addictive.
Soft, smoky, earthy, spicy, and intoxicating, it contains notes of cardamom, iris, violet, ambrox, sandalwood, cedarwood, leather & musk.
<!—Section4-->
Byredo Gypsy Water Eau De Parfum Spray
$422.00 /7ml
And this one is a woody aromatic unisex fragrance.
Byredo's best-selling Gypsy Water is another olfactory obsession whose ubiquity is worth ignoring for a dose of feel-good fall freshness. Autumnal notes of amber, pine needles, and sandalwood receive an energizing hit of citrusy juniper and bergamot.
Clean, smoky, warm, playful & comforting, launched in 2008, this all time classic is perfect for all occasions.
<!—Section 5-->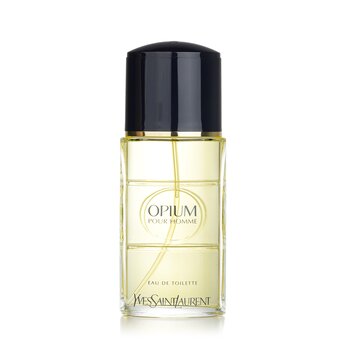 Yves Saint Laurent Opium Eau De Toilette Spray
/100ml
Opium Pour Homme by Yves Saint Laurent is a Amber Spicy fragrance for men.Top notes are Black Currant and Star Anise; middle notes are Pepper and Galanga; base notes are Bourbon Vanilla, Tolu Balsam and Atlas Cedar.
This sharp and oriental fragrance is good for day time wear, and makes a great gift for him.
<!—Section 6-->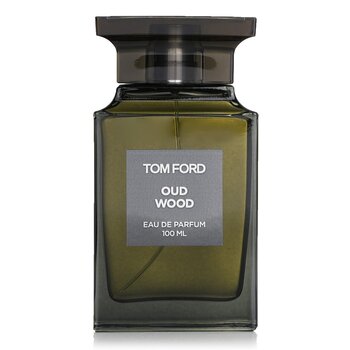 Tom Ford Private Blend Oud Wood Eau De Parfum Spray
$638.50 /100ml
An oriental woody unisex fragrance perfect for every occasions in your life. Launched in 2007 this fragrance is warm, strong, sensual, refined & inviting.
Top notes of rose wood, cardamom & Chinese pepper. Heart notes of oud wood, sandalwood & vetiver. Base notes of tonka bean, vanilla & amber.
This parfum envelops you in rare oud, exotic spices, and cardamom, then exposes its rich and dark blend of sensuality, showing characteristically strong and sexy take on an earthy and woody bouquet.
<!—Section 7-->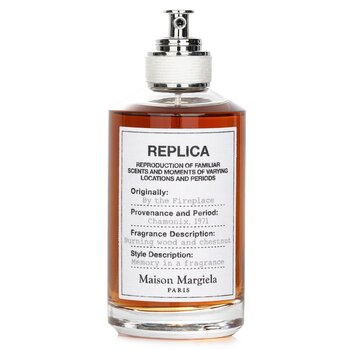 )Maison Margiela Replica By The Fireplace Eau De Toilette Spray
/100ml
An addictive olfactory tribute to the crackle of wood burning, Maison Margiela ups the ante on the perennial comfort of sitting in front of the fireplace.
Top notes are Cloves, Pink Pepper & Orange Blossom. Middle notes are Chestnut, Guaiac Wood & Juniper. Base notes are Vanilla, Peru Balsam & Cashmeran
Sweet and spicy aromatics, smoky, cozy, warm & comforting, this unisex perfume smell just like you are really sitting by the fireplace.
<!—Section 8-->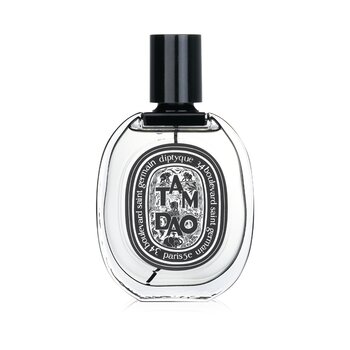 Diptyque Tam Dao Eau De Parfum Spray
/100ml
A lush, woodsy mainstay, Diptyque's Tam Dao is a tribute to the mountains of Tonkin that marries the creamy woodiness of sandalwood with smoky cypress and lemony myrtle.
Top notes are rose, myrtle & Italian cypress.Middle notes are sandalwood & cedar.Base notes are spices, amber, white musk & Brazilian rosewood.
Launched in 2003, this soft, sweet, creamy, balanced & comforting unisex fragrance is good for all occasions.
Some of the latest fall perfume choices:
<!—Section 9-->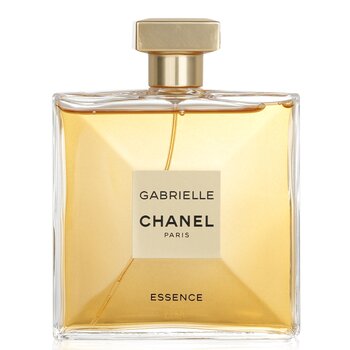 Chanel Gabrielle Essence Eau De Parfum Spray
/100ml
Inspired by Gabrielle, the woman who became Coco Chanel, this is a floral woody fragrance for modern women.
Top notes of red berries, blackcurrant, peach, citrus & petitgrain. Heart notes of tuberose, jasmine, Tunisian orange blossom & coconut. Base notes of sandalwood, vanilla & white musk. Creating a crisp, sweet, juicy, creamy fragrance, for feminine, sophisticated & voluptuous women.
Launched in 2019, this perfume is perfect for any occasion.
<!—Section 10-->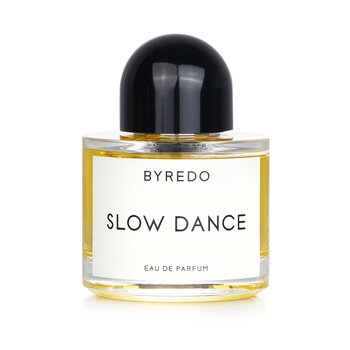 Byredo Slow Dance Eau De Parfum Spray
$296.50 /100ml
This time is a floral aromatic unisex fragrance.
This scent mixes strong and soft, bitter and sweet in a "rich, intoxicating distillation redolent of warm skin and breathless exchange." The profile is unique with opopanax at the top; geranium, labdanum, and violet at the heart; and patchouli and vanilla rounding out the base.
Sweet, spicy, creamy, earthy, warm, balsamic & intriguing scent launched in 2019, this perfume is in the favorite list of every fashion lover.
<!—Section 11-->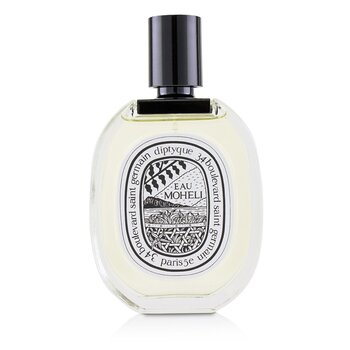 Diptyque Eau Moheli Eau De Toilette Spray
$237.00 /100ml
Diptyque being the most covetable fragrance brand, every fragrance is great. And Eau Moheli is exceptional.
This floral woody musk and fall-leaning unisex perfume. Features ylang-ylang, pink peppercorn, ginger, and vetiver for an ever so slightly spicy yet woodsy scent. Airy, crispy, and green, just like the cool air of the season.
Soft, fresh, zesty, warm & inviting, suitable for all year round and every moment in your life.
Please notice that the price above are all special price from Strawberrynet. To shop for more product with discounted price, click here.