Chart topping Dior Mascara from Dior Beauty
Show Menu
We all know dior beauty by some sort. Whether it is their Miss Dior perfume or the Dior Addict Lip series, they are iconic.
Their Diorshow mascara is known for bringing that fashion week energy to your daily life. The collection is an entire wardrobe for different lashes looks. From subtle definition to ultra glam extension effect.
The Lash Primer
If you're after flake-free, compliment-worthy lashes, you need to use an eyelash primer. Mascara is perfectly fine on its own, but when you combine the two, you get a delight. Not only do primers make applying mascara way easier (they basically turn your lashes into a smooth, fanned-out canvas), but they also prevent the smudging, smearing, and flaking that even waterproof formulas can't avoid.
Christian Dior Diorshow Maximizer 3D Triple Action Lash Primer Serum
$47.50 /10ml
A lash treatment and a priming mascara all in one, and enriched with Pure WhiteTM complex to reveal the optimal color & intensity of lashes. This serum plumps, curls, lengthens and enhances the look of your lashes before you apply a coat of your black mascara.
It boasts a new air-pumped texture that coats each lash with a dense, airy layer. It helps intensify the effects of mascara for immediately oversized lashes. Delivering 3 times more volume & 90% more curl
THE Mascara
We all love our lashes with maximum volume, and the right mascara is your best help to achieve this. And Dior Beauty is taking this seriously, and has a series of mascara with different brushes to give you different effects and lash shapes.
The all-rounder mascara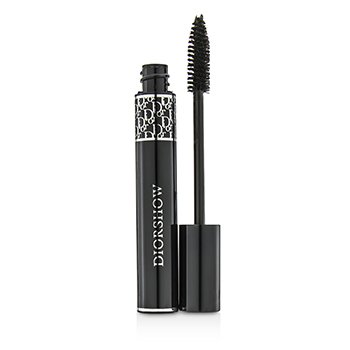 Christian Dior Diorshow Buildable Volume Lash Extension Effect Mascara
/10ml
It has been around for a decade but it is still beloved and chart topping.Why?
Because this is the one you want to grab if you want to add both length and volume without flaking or smudging. The XXL brush with densely packed bristles and a slightly tapered end helps you coat and volumize your lashes without the extra effort.
Powerful wax builds volume & thickens lashes with each stroke.Enriched with microfibers for a lash extension result.Lash-care action ensures smooth lashes for even coating. It is also clump free & non messy in application.
The all-rounder mascara
Christian Dior Diorshow Mascara Waterproof
$47.50 /10ml
And what makes a classic mascara better? Its waterproof version.
This mascara adopted the same waterproof formula that's used on the runways, the lightweight blend is made up of 90% natural-origin ingredients that lasts up to 24 hours. Infused with cornflower extract, it's easy to apply and works to define your eyes by enhancing the volume of each individual lash.
A must-have item for creating a glamorous look.
Mascara for stunning lashes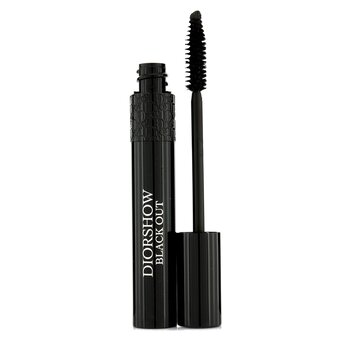 Christian Dior Diorshow Black Out Mascara
$47.50 /10ml
Contains Black Fix Complex, a unique blend of black pigments, this mascara wraps lashes in highly visible and intense black Kohl color. At the same time, exceptionally thickens lashes in a soft cream mascara.
Derivative Arabic gum is added to give infinitely resistance. And now, you're left with length, subtle volume and a wonderfully glossy finish that is purportedly inspired by the formulation of a lip gloss.
A must-have item for creating an intensive look.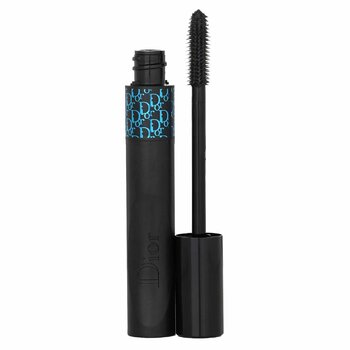 Christian Dior Diorshow Pump N Volume Waterproof Mascara
$47.50 /10ml
Another mascara for impactful lashes. It coats lashes with extremely high volume & strong staying power. Make the lashes look pumped and seductive.
And it is also more beginner friendly. Apart from giving promising clump-free, smudge-free & flake-free result. It features a smart elastomer brush combines a rigid wand for stable & foolproof application.
Mascara for ultra length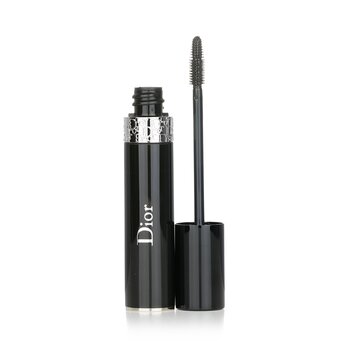 Christian Dior Diorshow New Look Mascara
/10ml
As the latest mascara release from Dior, and it's a revolutionary, intensely volumizing & lengthening mascara. Features a "nanobrush" made of soft rubber & resistant plastic, the lash effect that it produces is spectacular.
It thickens, lengthens, separates and strengthens in one step to produce massive sculpted lashes, and even the tiniest lashes are captured. Creates denser, thicker, longer, stronger & multi-faceted 3-D lashes.
Contains Dior Black Glass pigment & light-reflecting particles for a magnifying effect. Enriched with Royal Jelly extract to repair damaged parts of the fiber & re-texturize lash.
If your lashes are a bit lackluster, this is the mascara for you.
Mascara for aging and thinning lashes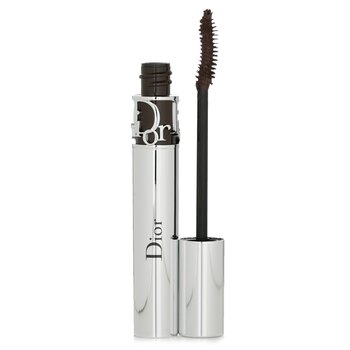 Christian Dior Diorshow Iconic Overcurl Mascara
$47.50 /10ml
As a groundbreaking curling & reinforcing mascara from Dior Beauty. It is so long-lasting and so perfect, which minimizes the need for touch ups.
It boasts K-Polymer Formula comprising lifting, coating & fixing polymers.Blended with a unique lipid complex to nourish & strengthen lashes.Contains waxes & oils that boosts adherence, coverage & smoothing.
Features a curved wand that easily coats lashes from root to tip, gives a lush, curled-up & perfectly-defined finish. And can add buildable thickness & exceptional volume to the lashes. Leaving you the perfect curl in one swipe.
With its intense black color, this mascara offers instant dramatic curves & durable wear. Yet it's easy to remove when in the shower without dark circles around your eyes. Reducing the need of rubbing vulnerable lashes.
The product is an excellent mascara for thinning lashes.
Mascara for extra long lasting
<!—Section 8 -->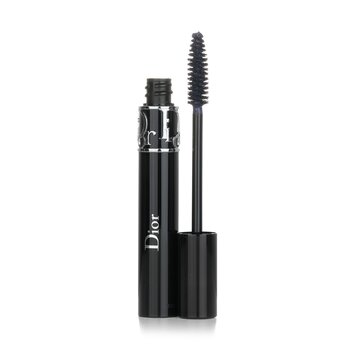 Christian Dior Diorshow 24H Wear Buildable Volume Mascara
/10ml
The Dior mascara that builds perfectly defined lash-by-lash volume with an XXL brush for a lash multiplying effect.
Formulated with 90% natural-origin ingredients like cornflower extract. The high-precision XXL brush fills out lashes for a lash multiplying effect, building from the most natural to the most spectacular.
This volumizing, long-wearing mascara delivers perfectly defined lash-by-lash volume, 24-hour wear & a no-transfer finish. Lashes appear stronger & more beautiful with each application.
Please notice that the price above are all special price from Strawberrynet. To shop for more product with discounted price, click here.