Lip oil pickups! One simple step for beautiful hydrated lips
Show Menu
We wear masks a lot during covid and start to neglect lip skincare. And when we take of the mask, dry lips are just so awkward. Autumn is here, skincare is more important as the humidity is dropping. Lips are only getting dry, and look dull with endless chap skin and lines.
Don't let dry, dead skin and lip lines ruin the beauty of your lip makeup! Doctors generally recommend lip care oils with smaller oil molecules and better absorption than lip balms. Not only deeply moisturizes, but also improves lip wrinkles and dullness.
It can also be used directly as a lip mask to simplify skin care procedures and catch up with the trend of minimalist skin care. The coloured lip oil can also increase the complexion and complete your look. Let's take a look at the recommendations of touch-up lip care oils to create a natural softness.
What is lip oil?
In fact, lip oil is like a liquid lip balm, in addition to having a lip care effect, it can also be used as a cosmetic. Many brands have launched lip oils in different shades one after another. Girls with dull lip color are most suitable for use. First, they can keep their lips moisturized, and second, they can enhance their lip color.
lip oil VS lip balm
Like facial essentials, lip oils have high moisturizing power and better water-locking effects. As oil penetrates into the skin with higher efficiency than wax (the main raw material of general lip balm), is then easily absorbed by the skin, and has better ductility. Moreover, the oil is composed of different small molecules, which can keep the lips hydrated for a long time, and do not need to be reapplied frequently.
If you want to improve long-term peeling, lip wrinkles and dullness, it is more effective to choose "Plant-based oils" with higher skin-friendly properties.
How to pick my lip oil?
Regardless of whether it is tinted or not, the most important thing in choosing a lip oil is to pay attention to the oil used in the product. Natural oils such as shea butter, hazelnut oil, jojoba oil, etc., can maximize the moisturizing effect. In addition to the long term lip beauty effect, it can also provide moisture and tinted lips in different situations.
Can I use lip oil as lip mask?
Lip oil can also be used as a lip mask. When the lips are particularly dry, you can gently massage the lips first, and then apply the lip oil. Gently massage the lips with your fingertips, then apply another layer of lip oil, and finally put on a layer of plastic wrap for about ten minutes. Gently massage your lips with your fingers and you're done!
Lip oil product pick up
Colorless Lip oil
The clear lip oil focuses on improving your own lip color and lip cuticle. Because there is no pigment and less additives, it is less important to remove makeup, and it is more suitable for use as a base for lip makeup or lip mask.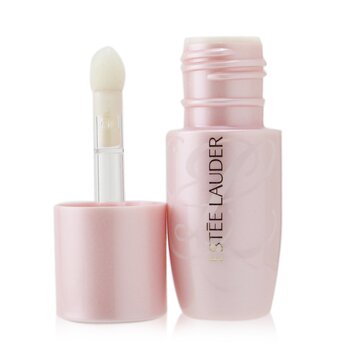 Estee Lauder Pure Color Envy Nighttime Rescue Lip Oil-Serum
/9ml
Luxurious yet lightweight texture, combines with the best of serums and oils. Nourishing humectants and precious natural camellia, rose, sunflower seed and lavender oils to deeply hydrate and soften lips, smoothing out stubborn lip lines and saying goodbye to wrinkled lips. Added powerful active ingredient Saliporine-8 and patented hyaluronic acid capsule technology, so that the lips can regain the Q-bounce and delicate feeling.
Effectively reduces the appearance of fine dry lines, moisturizes and plumps lips, leaving them feeling soft, supple and soothed. The texture is silky and light, and a thin hydrating film immediately forms on the lips, hydrating and locking in moisture, stabilizing moisture content and solving dullness problems.
As a revitalizing nighttime lip care, it is generally recommended to be used as a lip mask before going to bed. It can also be used as a primer for lip gloss, or apply a thin layer on top of lip gloss to give lips a "crystal clear" feeling!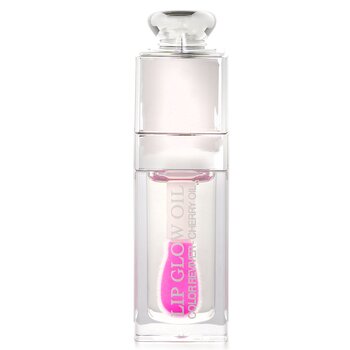 Christian Dior Dior Addict Lip Glow Oil
/6ml
In 2020, DIOR proudly launched the new lip care technology, and produced the first lip care oil product that combines moisturizing and lip color enhancing. Infused with Cherry Seed Oil, it forms a protective film against stress and dryness. The texture is not sticky and can penetrate deep into the skin, moisturizing and locking moisture the in lips, instantly injecting nutrition and vitality, and the effect is long-lasting.
A swipe of lips instantly has a mirror-like luster, plus Dior's unique "Color Reviver technology" , it changes color with the moisture content of the lips, showing the most natural lip color. Lips look radiant and attractive after use
Tinted lip oil
The moisturizing lip oil is very moisturizing and has a "lip care" effect, but pay attention to the "ingredients". A tinted lip oil not only adds pigments and fragrances, but can cause lip irritation.As a "lip care products", it still has the effect of makeup products, and it still needs the steps of removing makeup to avoid pigment residues.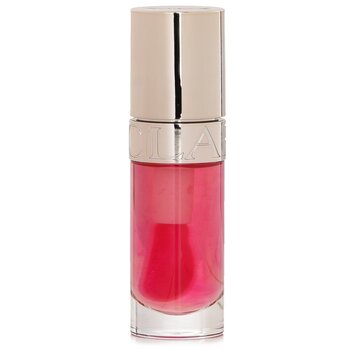 Clarins Lip Comfort Oil
/270ml
Clarins Lip Comfort Oil is a good lip care product that many netizens strongly recommend. The lightweight texture melts instantly on the lips, it is non-sticky, the finish is natural, and the moisturizing is amazingly long-lasting. It can smooth the lip lines in seconds, make the dead skin and dry feeling on the lips disappear, and gives elastic lips all day long!
The ingredients are rich in active ingredients such as hazelnut oil, jojoba oil, vitamin E, fatty acid Omega 9. Effectively repairs and moisturizes lips, forms a delicate light-transmitting protective layer, and creates plump, supple and glossy lips! comes with 8 lovely shades.
<!—Section4-->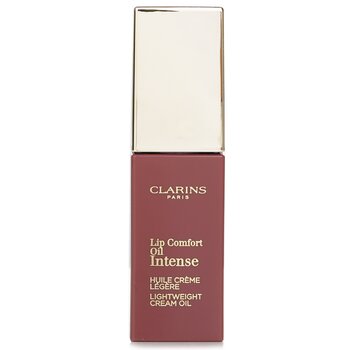 Clarins Lip Comfort Oil Intense
$37.00 /7ml
As a "color intensive" lip oil, there are a total of eight supersaturated new glaze colors, which have the same high-saturation makeup effect as lip glaze, but also have the nourishing effect of lip oil. Contains three supremely nourishing organic essential oils: Hazelnut, Jojoba and Cranberry for softer, hydrated lips.
Please notice that the price above are all special price from Strawberrynet. To shop for more product with discounted price, click here.
Lip oil pickups! One simple step for beautiful hydrated lips
---