Time to demystify sun protection in Autumn and Winter
Show Menu
Everyone knows how to use sunscreen diligently in summer, but how many people neglect sunscreen in autumn and winter? Although strong UVB in summer will cause us to get red and sunburn directly, hence get more attention; in fact, the warm sun in winter with the more penetrating UVA is the main cause of skin aging and other damage to skin.
In addition, because of the wider angle of sunlight, we who are in the northern hemisphere will be exposed to a large amount of ultraviolet rays in autumn and winter. Because the sun shines onto us from the side, it is easier to expose large areas of the cheeks and body to UV rays. And because of its strong penetrating power, UVA will penetrate through the gaps of glass and curtains, hurting the skin.
Various indoor lights, such as fluorescent lamps, halogen lamps, LED lamps, etc., also damage the skin in long-term. Especially in winter, the sun's sunshine time is shorter, and the indoor lights are turned on for a longer time, and the skin suffers more damage.
How high is the SPF and PA enough?
In order to reduce the burden on the skin that is already fragile under dry conditions, if you only go out to work, commute to school, go shopping, etc, the exposure time to UV rays is not too long, then products with SPF 10~30/PA++ are suitable. If you go out for a long time, it is enough to choose products with SPF35/PA+++.
If you want to engage in winter sports such as skiing and snowboarding, or stay outdoors for a long time, it is recommended to use a sunscreen product with high UV protection above SPF50/PA+++
How to pick the right sunscreen for winter?
There are so many types of sunscreen products, with different functionality, formula and texture, out there that it can be confusing. How to choose sunscreen products suitable for autumn and winter?
Can be removed by soap or warm water
When buying a sunscreen for winter, it is best to look for products that can be removed with lukewarm water or soap in order not to burden your skin too much. Reduce damage caused by additional makeup removal or strenuous scrubbing.
Can be used as primer
Many sunscreen products now can function as makeup primers. It can be used directly as a primer before applying makeup, it will not conflict with the base makeup, effectively help the other makeup to be more smooth and refined. And provide the skin with moisturizing and sun protection, making the base makeup more protective.
By the texture you enjoyed
Even if the UV protection is super high, if it is thick and sticky etc, it will greatly affect your experience using it. Therefore, it is important to consider not only the points mentioned above, but also which texture you prefer.
Commercial sunscreens are available in various forms, such as gel, cream, lotion, powder, and spray. Since winter is more prone to dryness, the cream type is perfect for readers who are looking for moderate moisture. Lotions are also a good choice if you want fast absorption
For users who prefer a lighter texture, powder or spray is the one for you. In addition to being convenient and fast, the bigger advantage is that it is not easy to affect the makeup when patching up makeup and sunscreen. however the spray form is easy to make you feel cold because it absorbs heat quickly. Those who mind can choose sunscreen powder.
Physical sunscreen for sensitive skin
Generally speaking, sunscreens are roughly divided into chemical sunscreens and physical sunscreens.
The former will absorb ultraviolet rays, convert them into other substances and release heat, which is a chemical reaction and can easily cause skin problems. If you have sensitive skin that is prone to acne or eczema and itching due to cosmetics, face creams and other products, it is recommended to choose products that do not contain UV absorbers.
The latter uses zinc oxide (ZnO) and titanium dioxide (TiO2) to form a barrier on the surface of the skin, to physically reflect ultraviolet rays without causing any chemical changes or heat release. The lotion is mostly white, and can be heavy on skin when applied. In addition, if you are allergic to metals, symptoms may be caused by the metal oxides in the ingredients.
Moisturizing sunscreen for dry and mix type skin
Sunscreen in autumn and winter not only helps the skin to establish barrier defending against ultraviolet rays. It can be even better for being able to hydrate skin and provide brightening and anti-aging effects.
Due to the low temperature and humidity in winter, the air is easy to become dry, which makes the skin's moisture easy to lose. It is believed that many people are troubled by skin problems such as dry itching and tingling. For readers with these skin conditions, a moisturizing sunscreen is recommended.
Usually, the moisturizing ingredients added in sunscreen lotions are ceramides, hyaluronic acid, collagen, green tea and cherry blossom leaf extracts and skincare ingredients, all of which have the effect of beautifying the skin and anti-aging by effectively moisturizing your skin.
Still, some products are not very moisturizing even with these ingredients added. When purchasing, it is recommended to check the evaluation on the Internet as a reference. You can also refer to the recommendations in this article. And proper pre-makeup moisturizing is also indispensable.
Zero additives products for babies and child
When purchasing sunscreen for infants or children, in addition to above-mentioned "physical sunscreen. It is recommended to choose organic or additive-free products that are less burdensome and irritating to the skin, so as not to harm the fragile skin of youngsters.
Specifically, products that are fragrance-free, color-free, paraben-free, and alcohol-free are preferred. At present, there are many products on the market that have passed the US organic certification standard (USDA), German natural organic certification (BDIH), international NaTrue organic certification, etc. Readers who are concerned with this aspect can look for them carefully.
Body sunscreen spray has a fine and lightweight texture, suitable for use on body and hair. Waterproof and sweatproof formula, absorbs quickly and doesn't feel greasy. Enriched with botanical extracts, it has moisturizing and nourishing properties. Protects against the effects of the sun and dry conditions while moisturizing the skin for a silky smooth finish.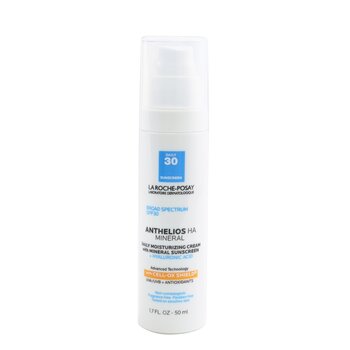 La Roche Posay Anthelios HA Mineral Daily Moisturizing Cream With Mineral Sunscreen + Hyaluronic Acid SPF30
/50ml
An oil-free, 100% mineral and moisturizing sunscreen, the non-greasy creamy texture transforms into a soft finish, perfect on its own or as a primer.
Developed with patented Cell-Ox Shield® technology containing effective sunscreening substances. It provides comprehensive, long-lasting UVA/UVB protection and antioxidants to reduce the signs of premature skin aging caused by sun exposure. Infused with hyaluronic acid for 12-hour hydration, zinc-enhancing oxides and titanium dioxide soothe and protect your skin.
Non-comedogenic, allergy tested, dermatologist tested, suitable for sensitive skin. La Roche Posay Anthelios also has a range of hypoallergenic sunscreens for infants or children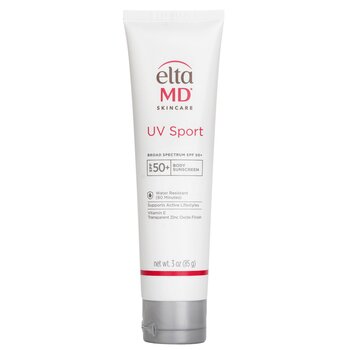 EltaMD UV Sport Water-Resistant Full-Body Sunscreen SPF 50
$43.50 /85g
The above two are products that are more suitable for daily use and have a lower sun protection factor, while this sunscreen is suitable for outdoor activities in winter, with a sun protection factor of SPF50.
A long-lasting face and body sunscreen for sports players. Use the non-comedogenic and waterproof (80 minutes) formula. It won't wash off in water, and it won't drip into the eyes and cause stinging when you sweat. Rich in antioxidants that help absorb free radicals. Provides broad spectrum UVA/UVB sun protection. Leaves skin soft and healthy. Suitable for all skin types. Free of fragrance, oils, parabens and allergens.
<!—Section4-->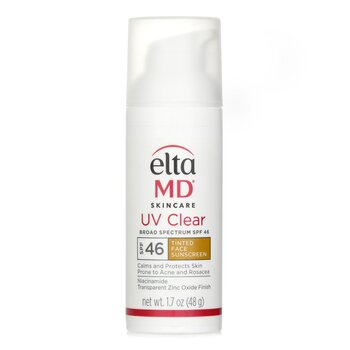 EltaMD UV Clear Facial Sunscreen SPF 46 - For Skin Types Prone To Acne, Rosacea & Hyperpigmentation
/48g
Also from EltaMD, this lightweight, smoothing finish sunscreen with niacinamide (vitamin B3), hyaluronic acid and lactic acid helps calm and protect sensitive skin. It is rich in antioxidants, helps absorb free radicals, and provides Broad spectrum UVA/UVB sun protection, great on its own or as a primer.
Fragrance-free, paraben-free, oil-free, and non-comedogenic, it leaves skin soft, clear, and healthy.
Time to demystify sun protection in Autumn and Winter
---
EltaMD

UV Sport Water-Resistant Full-Body Sunscreen SPF 50 85g/3oz
AU$43.50
(GST inclusive)