2023 Top 6 Skincare trend
Show Menu
After a couple years of pandemic, everyone's skin care needs and beauty habits have changed. What kind of skincare trend will there be in 2023 when the pandemic is about to end, and which skin care ingredients will become the new black?
Skinimalism
Skinimalism gradually emerged during the epidemic. Over the past two years, we have gotten used to minimize our makeup and skincare routines. Embrace the truest skin by letting your skin breathe with minimal product. For skin care, how to use the least skin care products in the skincare routine to get the most benefits for the skin is the key point.
Under this trend, skin care products made with high-efficiency ingredients are the star product. The following are 5 kinds of maintenance ingredients that Trendalytics announced to be the hottest ingredient, based on big data such as Google trend, search engines, e-commerce and social media.
1. Rosemary Oil
As an active herbal extract, it is known for its ability to help condition hair health and relieve discomfort on stressed skin. It is very effective in soothing inflammation and reducing redness for sensitive skin.It also helps in hair growth. Its unique aroma also makes it common in aromatherapy formulations, which can help reduce stress and headaches. Using it in skin care products can kill two birds with one stone.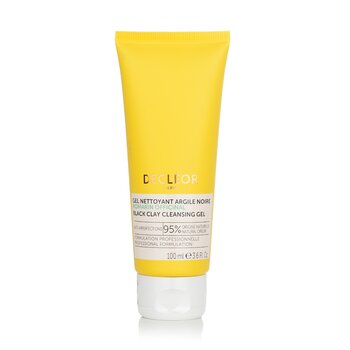 Decleor Rosemary Officinalis Black Clay Cleansing Gel
$44.00 /240ml
With 95% natural ingredients, a natural cleansing gel suitable for oily or combination skin. The anti-acne properties of rosemary essential oil, salicylic acid and black clay combine to deeply cleanse the skin. When mixed with water, it turns into a soft lather to remove impurities, effectively unclog pores and reduce excess sebum.
Skin feels clean, clear, purified and shine-free after use, revealing a smoother, brighter, healthier-looking complexion.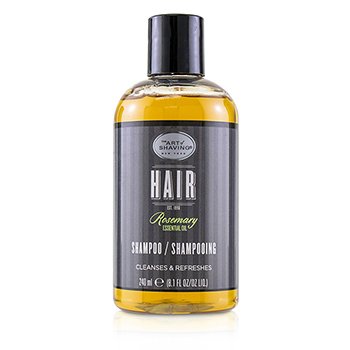 The Art Of Shaving Rosemary Shampoo (Cleanses & Refreshes)
/95ml
Aromatic, refreshing shampoo enriched with mild shampoo ingredients that effectively remove dirt, extra sebum and impurities without stripping hair of its natural oils. A blend of natural essential oils for a refreshing and refreshing scent.
Jojoba Seed Oil enhances shine; Olive Oil hydrates and soothes the scalp; Rosemary Oil conditions hair for healthier, fuller, thicker hair.
2. Pro-Retinol
Pro-Retinol is a fat-soluble compound derived from retinol, but is much milder and more stable than regular retinol. Retinol occurs naturally in nature and is mostly present in the skin in the form of vitamin A. And Pro-Retinol, an ingredient believed to have powerful anti-aging and skin-regenerating properties without the irritation from regular retinol, has become a high-profile skincare ingredient.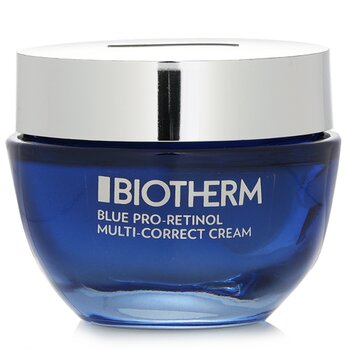 Biotherm Blue Pro-Retinol Multi-Correct Cream
/50ml
A Pro-Retinol anti-aging cream with a light, easily absorbed texture and a 92% natural ingredients formula.
Powered by 100% natural, regenerative and biodegradable Life PlanktonT probiotic extract to stimulate skin regeneration. Pro-Retinol promotes renewal and corrective action for a gentle daily exfoliation with no irritating side effects. Clinically proven to reduce hyperpigmentation, wrinkles and fine lines, and effectively whiten and brighten skin. Skin becomes softer, smoother, firmer, more even and radiant.
3.Ceramide
Ceramide is the main component of stratum corneum intercellular lipids. Ceramides in human skin will be lost over time, which will reduce the function of the skin barrier, resulting in water loss or irritation by harmful substances. Therefore, ceramide has always been the favorite ingredient of many people when it comes to skincare.
It is essential for skin hydration and helps prevent the intrusion of external bacteria or harmful substances, while firming and flattening the appearance of the skin surface for a healthier appearance and results.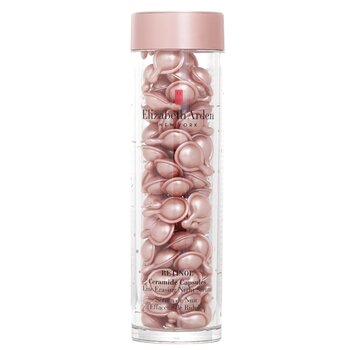 Elizabeth Arden Ceramide Retinol Capsules - Line Erasing Night Serum
$144.50 /90caps
Lightweight and targeting high-efficiency anti-aging night serum, with the powerful anti-aging anti-wrinkle ingredient retinol. Effectively reduces wrinkles. Combined with ceramide, it is highly moisturizing for dry and dehydrated skin. Repairs the skin barrier for healthier and stronger skin.
Long-term use can effectively improve skin texture, brighten skin tone, and promote the synthesis of skin's natural collagen. At the same time, it reduces the skin condition of large pores, making the skin smoother and more elastic, even skin tone, healthy and bright.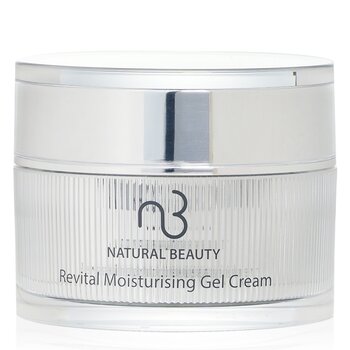 Natural Beauty Revital Moisturizing Gel Cream
$149.00 /30g
This hydrating cream provides plenty of moisture for long-term hydration and prevents any skin dryness. It also provides nutrients to nourish the skin, keeping it soft, plump and elastic. High-end extracts effectively lock in moisture and soothe redness after sunbathing. Promotes skin rejuvenation, keeping skin soft and smooth to avoid the formation of fine lines caused by dryness.
4. Microalgae
Microalgae are microorganisms that live in seawater. Known for moisturizing, revitalizing, and conditioning skin. These tiny microalgae are an essential ingredient in skin care, and are commonly found in anti-aging creams, sunscreens, and other products to protect and brighten the complexion.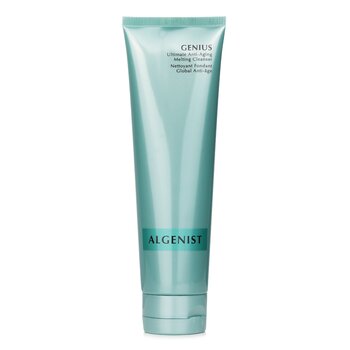 Algenist GENIUS Ultimate Anti-Aging Melting Cleanse
$49.00 /150ml
Algenist has been focusing on researching skincare with microalgae derived products. This all-in-one anti-aging cleanser has a unique oil texture that emulsifies on contact with water. It can gently and effectively cleanse the skin, remove dirt and long-lasting beauty products. It contains the patented anti-aging Alguronic Acid factor and blends with microalgae oil, which can moisturize and repair the skin. Skin is more refined, youthful, cleansed and radiant after use.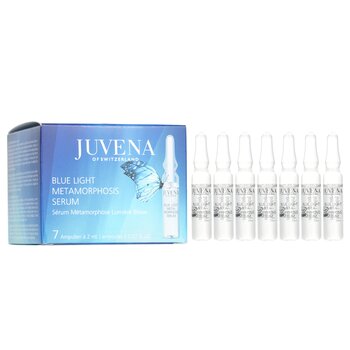 Juvena Ampoule - Blue Light Metamorphosis Serum
$99.50 /7x2ml
This serum contains microalgae Spirulina Maxima photoactivating enzymes that help repair skin damage caused by the effects of blue light and UV rays, while preventing new photoaging. It also activates cellular repair to visibly reduce the depth of fine lines and wrinkles.
Infused with fortified vitamin E to protect cells against free radical damage and prevent premature skin aging, and infused with sugar-derived hyaluronic acid and plenty of water for hydration. The complexion appears even and fresh, with a youthful radiance.
5. Niacinamide
Niacinamide blocks the delivery of melanin, reducing melanin production after UV exposure. Reducing melanin precipitation, to achieve the effect of whitening skin, and it is milder than other whitening ingredients. It can regulate the sebum production, improve skin texture and reduce pores. Also can relieve inflammation, improve redness and aging symptoms, and is often used in anti-acne and anti-aging products.
It is more able to resist oxidation, reduce wrinkles, increase skin elasticity, and make skin younger. At the same time, it stimulates repair of skin barrier, which can block external stimuli and water loss, then strengthen the skin's moisture locking ability.
However, the acidic environment will deteriorate the Niacinamide, reducing the effect of skincare, and increase the irritation. If used in combination with vitamin C, mandelic acid, glycolic acid, and salicylic acid, irritation or sensitivity problems may occur.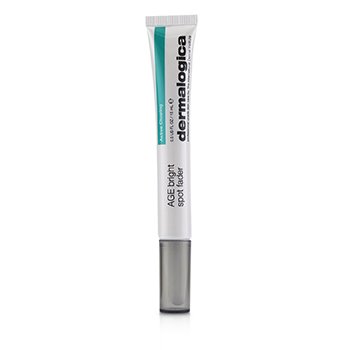 Dermalogica Active Clearing AGE Bright Spot Fader
$73.50 /15ml
A two-in-one brightening and anti-acne repair product to help inhibit and prevent the formation of acne and reduce acne marks. Salicylic acid helps to clear clogged pores and reduce acne problems caused by inflamed hair follicles.
Professionally formulated, it works synergistically with Niacinamide and Hexylresorcinol to lighten acne marks and improve uneven skin tone. The AGE BrightT Complex formula reduces skin aging and prevents dehydration.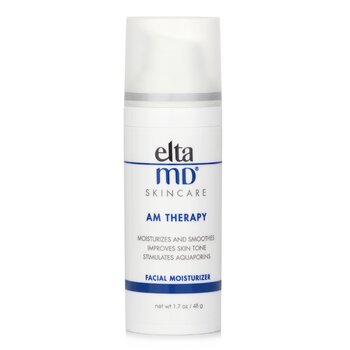 EltaMD AM Therapy Facial Moisturizer
$60.50 /48g
A light, hydrating daytime lotion. Infused with hyaluronic acid, it deeply hydrates the skin. Contains soothing vitamin B3 to help reduce redness. Infused with willow bark extract, it gently promotes cell renewal without skin discomfort. Antioxidant vitamin C derivatives fight free radicals. Helps reduce signs of skin aging. Improves skin texture while evening out skin tone. After use, the skin is smoother and more delicate, healthy and radiant. Fragrance, oil, preservative free, no skin irritation.