Skincare picks for Sensitive Skincare in 2022
Show Menu
Sensitive skin or irritated skin is common now, and putting together a skincare routine is even harder. Carefully considering each skincare product, from cleansers and moisturizers to sunscreens and retinols, self-love became a demanding job. To help you ease the burden, we selected products for basic daily cleansing and moisturizing.
Cleansing Product
Wrong cleanser can damage your skin barrier. But that doesn't mean out of options for cleansing makeup, dust and impurities. Multiple naturally-derived solutions can deeply cleanse without irritating your skin.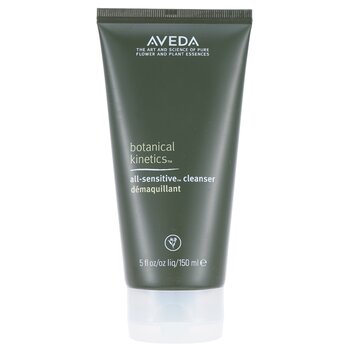 Aveda Botanical Kinetics All-Sensitive Cleanser
$60.50 /150ml
This fragrance free facial cleanser adopted a 99% naturally-derived formula, which features rosemary extract, olive oil, coconut oil, and baobab oil. These ingredients help gently remove makeup and pollutants, at the same time maintain skin moisture barriers and provide anti-inflammatory effects. Let your skin feeling clean and calm.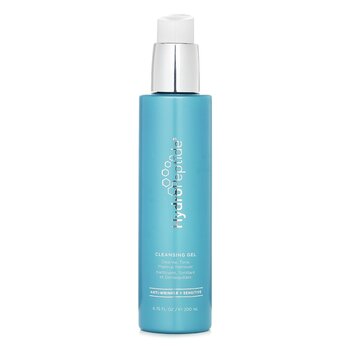 HydroPeptide Cleansing Gel - Gentle Cleanse, Tone, Make-up Remover
$60.50 /200ml
As an all-in-one cleansing gel, this product mildly cleanses makeup and dust with multiple plant extract. Apple extract for gentle exfoliating action; hyaluronic acid for hydration; Chamomile & Cucumber for pacifying & anti-inflammatory benefits. Enriched with peptides for extra benefits on enhancing collagen production. Leaving you smooth and youthful skin, and refreshed by the citrus scent.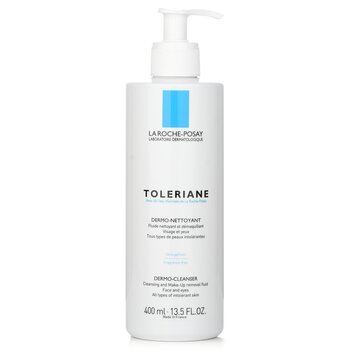 La Roche Posay Toleriane Dermo-Cleanser
/400ml
This gentle face and eyes make-up removal fluid is free of fragrance and preservatives. Hypo-allergenic formula is safe for use on sensitive or reactive skin. It removes waterproof makeup and impurities in one step, soothes skin and reduces enlarged pores. No harsh rubbing needed to reduce friction and scratching on skin. The glycerine as skin hydrators replenish water loss. Leave skin as clean, fine, fresh and dewy.
Dermatologist tested and allergy tested, oil free formula and non-comedogenic.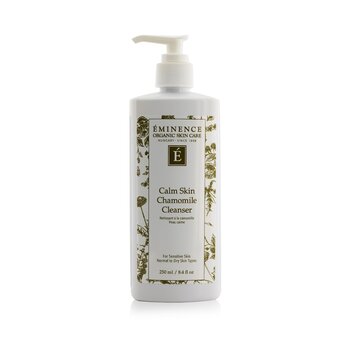 Eminence Calm Skin Chamomile Cleanser
$69.50 /250ml
This relieving facial cleanser formulated with Arnica extract to gently cleanse away the pollutant, dust and oil on your face. Chamomile Tea to pacify, revitalize & balance skin. Calendula Oil effectively restores water to your skin.
Protective Sunflower Oil rebuilds skin barrier, with anti-inflammatory and wound healing benefits. Topped with anti-oxidant like Rosemary extract and Grape Leaf Extract to soothe and rejuvenate skin. Provide you smooth and youthful skin.
Please take a patch test before using this product if you have allergies to nuts and raw seeds.
Moisturizer
When it comes to sensitive skin and moisturizing, there's really no room for negotiation. Skipping hydration in skincare routine will likely lead to irritated and itchy skin.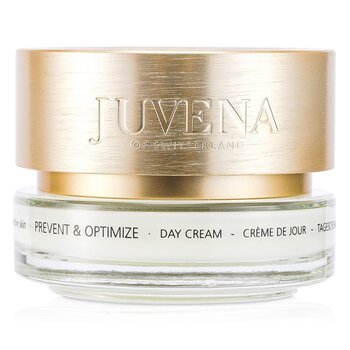 Juvena Prevent & Optimize Day Cream
/50ml
This relieving and fragrance free day cream is specially designer for skin with signs of redness and fine lines. Formulated with Skin NovaSC technology, it helps relieve aggressions and stabilize skin's hydration barrier.
At the same time, it encourages skin's renewal to rejuvenate and improve skin's quality. Creating a pacified, sleek and "newborn" skin. Works better when also using the night cream.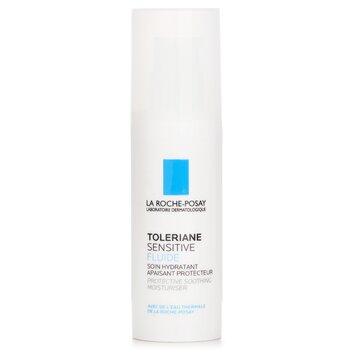 La Roche Posay Toleriane Sensitive Fluid
/40ml
This product from La Roche Posay is an effective protective and soothing facial moisturizer for sensitive skin. Formulated with glycerin just like its cleanser counterpart, this product provides long term hydration. Loaded with brand Thermal water and Vitamin B3 to calm and reduce skin irritation.
Let your skin stay hydrated and comfortable after use. Tested under dermatological & ophthalmological control, the product is non-comedogenic, non-sensitizing & high tolerance formula suitable even for babies.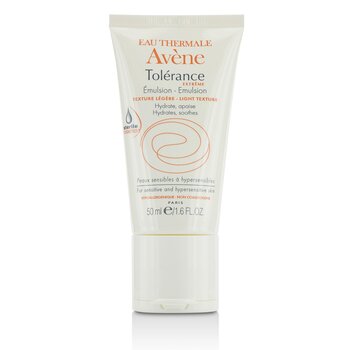 Avene Tolerance Extreme Emulsion
/50ml
This hydrating emulsion is known for light weight and milky texture for fast absorption, suitable for sensitive and hypersensitive skin. Avene Thermal Spring Water provides calming and soothing properties. The Plant Squalene and Glycerine for moisturizing, calming and nourishing benefits, and enhance skin barrier.
Skin appears softer, smoother and healthier looking after use. As free of preservatives, parabens or fragrance, it is safe to use after dermatological procedures and suitable for all levels of skin sensitivity.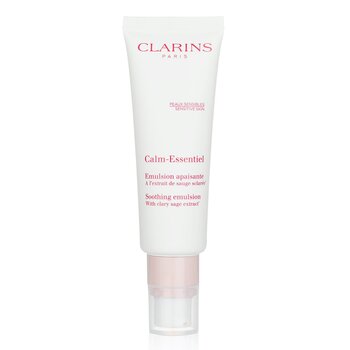 Clarins Calm-Essentiel Soothing Emulsion
$71.00 /50ml
This restorative facial treatment oil for sensitive skin melts into skin for intense moisturizing and protection. Containing 96% ingredients of natural origin to hydrate and soothe skin discomfort.
Featuring Clary Sage Extract to calm sensitive skin & promote a sense of well-being. White horehound extract can help skin fight against harmful effects of pollution, reducing chances of allergies. Leaving your skin relieved, radiant & comfortable.
Hope the information above can help you with this daunting task. Remember to choose a product according to your skin condition and advice for your dermatologist. Take a patch test before using any product and seek medical advice if allergy happens. Price in the article is a discounted price brought to you by Strawberrynet not the recommended retail price.