How good is the beloved Erno Laszlo Hydra-therapy mask
Show Menu
Erno Laszlo was founded by Dr. Laszlo in 1927 to provide personalized medical beauty products, backed with continuous scientific research. After curing the skin disease of the Hungarian princess, it attracted the attention of many superstars and celebrities.
As the long-time beloved brand of stars, the best seller of the brand has to be their Hydra-Therapy mask and gel cream. Then how good is hydra-therapy series?
Hydra-Therapy series
Inspired by movie star Audry Hepurn, Erno Laszlo created the 24 hour long-time intensive hydra-therapy series. Constantly providing skin with endless hydration, bring star-like glowy skin, even with minimum makeup. Leaving your skin hydrated.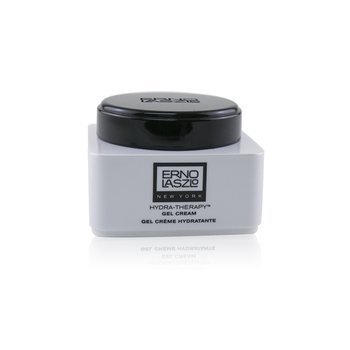 Erno Laszlo Hydra-Therapy Gel Cream
/50ml
The light and easy to absorb gel cream provide sebum control and deep hydration at the same time. Create 24 hour hydrated and balanced skin, leavin fresh and silky smooth skin, refined pores and supply finish.
Forumulate with soy extract for hydration and pore refining, blended with Roman Chamomile Floral Water to calm & soothe dry & sensitive skin. Flax Seed Oil quicklyt relieve and even skin tone, infused with Cottonseed Oil Extract featuring high levels of Vitamin E & other antioxidants. Effectively pamper & hydrate skin, reduces the look of pores & quenches dryness.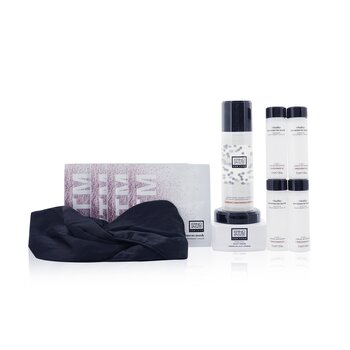 Erno Laszlo Hydra-Therapy Mask set
$184.00 /100ml
As Erno Laszlo best seller, this mask quickly quench dryness. The intensive hydration formula transport hydration deep into the skin, and lock down moisture. Reduce wrinkles and fine lines, keeping skin elastic and plump. The cooling effect of the mask quickly calm redness and refined pores. Use consecutively can improve skin tone.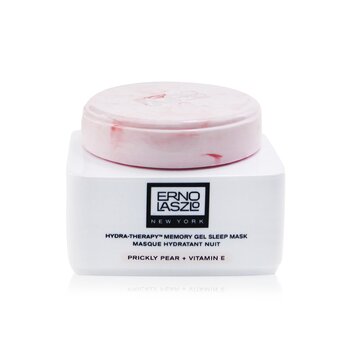 Erno Laszlo Hydra-Therapy Memory Gel Sleep Mask
/40ml
In comparison to the hydra-therapy mask, this sleep mask requires less steps and time, while providing hydration and nourishing your skin effectively. The NASA-inspired memory gel texture melts into skin easily, weightless gel-like texture hydrate skin overnight. Greet you in the morning with plump, white, glowy skin.
Raspberry leaf extract and Artemisia vulgaris deeply hydrate skin, Prickly Pear Extract & Vitamin E helps bind moisture to skin while increasing firmness & elasticity. Algae extract makes skin plump and elastic. Soothe out fine lines and improve the complexion.
Use before sleep for strong anti-aging effect, revitalize your skin and keep it hydrated, nourished and fresh.
Apart from the best seller about, to complete the ritual, which is a concept Dr. Laszlo cherished. The serums from the series are also must have. With serum for normal skin and extra dry skin respectively.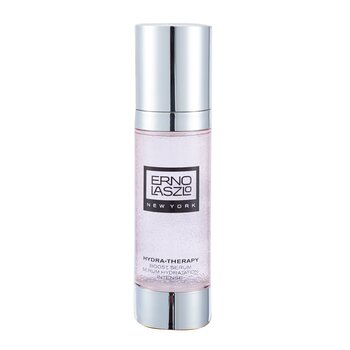 Erno Laszlo Hydra-Therapy Boost Serum
/35ml
Hydra-Therapy Boost Serum, combines micro-droplets of oil with two powerful actives to protect skin's purity. Infused with Babassu Seed Oil, a versatile, hydrating emollient, to keep skin soft, radiant, refreshed & nourished. Blended with Sea Fennel that acts as a natural moisture barrier and Papyrus Vegetable Sap from the African water plant to attract & retain moisture.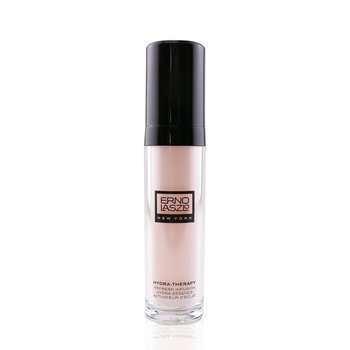 Erno Laszlo Hydra-Therapy Refresh Infusion
$100.50 /30ml
A silky, ultra-light & hydrating facial serum for dry skin, instantly combats the causes of dryness. Contains Triple-Action Moisture Charge Complex to attract & bind vital moisture, blended with Silicon to fill in fine lines on dry skin. Infused with Lactose & Milk Protein to balance skin, keeps skin softer, smoother, soothed & refreshed.
Hydra-Therapy series
---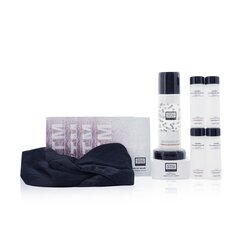 Erno Laszlo

Legendary Sleep Set: Refreshing Double Cleanser 100ml+ Vitality Trea... 10pcs+1bag
$184.00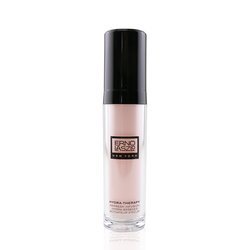 Erno Laszlo

Hydra-Therapy Refresh Infusion 30ml/1oz
$100.50