Top six hair mist product pick up for 2023
Show Menu
Hair Mist smells natural and softer than parfums. A light gust of wind give faint aroma, just like you natural body odor, be attractive effortlessly.
For perfume lovers, hair mist is a great way to make the scent better; for girls starting to use perfume, hair mist is a good starting point. Spray on your hair and enjoy the delicate faint scent.
What is the different between hair mist and perfume?
Usually perfumes have alcohol in them, but hair sprays do not, so it can be sprayed on hair without causing damage. Many hair fragrance sprays also contain hair care ingredients, which can make the hair fragrant, smooth the frizz, form a protective film, and avoid odor contamination.
Benefits of using hair mist/ hair fragrance:
Strengthen weak hair for volumeHandle frizzy hairStop odor from sticking to your hairBlocking UV rays
Five techniques you need to know when using hair spray
Spray it on your hair. Although it is alcohol free, dermatologist still advise you to avoid spraying it on your scalp..Spray with a 15-20 cm distance and aim at the end of your hair. Don't let the spray to mix with sebu to prevent strange odorFor evenly spread aroma, spray it on a comb, than comb it to your hair.Spray before entering place with strong unpleasant smell before, is more efficient the spray afterwards.Can spray on wet hair, but as you blow dry your hair, the scent will fade out,
Below is the top 6 pickup for you, so you can smell elegant from now, all through 2023.
Top 6 Hair Mist pickup for 2023
Start using them today! Warm woody scent for winter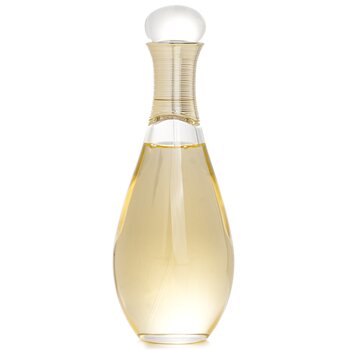 Christian Dior J'Adore Huile Divine Dry Silky Body And Hair Oil
/150ml
Blend the heartwarming Indian tuberose and Chinese magnolia, the exotic Comorian ylang-ylang and the ebullient Turkish Damascus rose, the orange blossom of Tunisia and the rich jasmine from Grasse to liberate yourself. The sensual and generous gestures by indulge in the J'adore charm sprinkled on the hair, exuding an unmistakable femininity.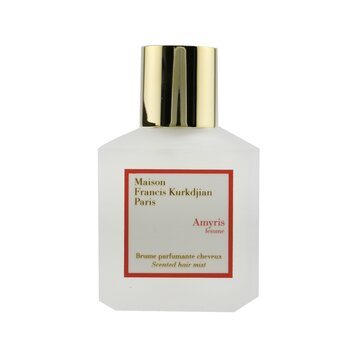 Maison Francis Kurkdjian Amyris Femme Hair Mist
/70ml
It starts with the top notes of rosemary and mandarin, blend with the middle notes of amygdalus, coconut, coffee, iris and milk chocolate, like a pleasant afternoon tea. Tonka, agarwood base notes melts into a rich, warm and delicious floral and fruity aroma. Smells soft and sweet.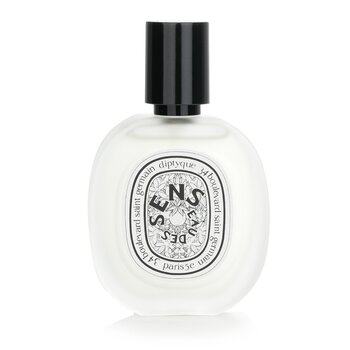 Diptyque Eau Des Sens Hair Mist
/30ml
This Eau des Sens is energizing, with a fresh, spicy fragrance. The light and delicate texture that leaves an intense fragrance on the hair. Formulated with moisturizing camellia oil, it protects and scents hair, leaving it soft and lustrous. It is also the fragrance that Korean actress IU likes.
Prepare for 2023! Refreshing spring and summer scent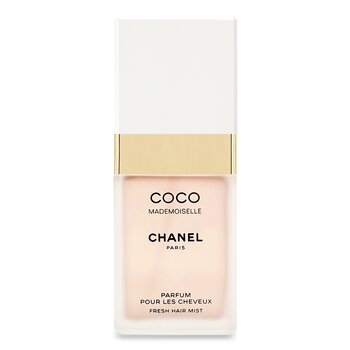 Chanel Coco Mademoiselle Fresh Hair Mist Spray
$80.50 /35ml
A sheer mist for grooming hair, contains a silicone derivative. A scent for modern empowered women without being too aggressive. The bottle is as sophisticated and elegant as its scent. Makes hair soft & shiny without drying effect.
Chanel Chance Eau Fraiche Hair Mist
/35ml
A sweet, sensual floral fragrance with a bright, intimate feel. Surrounded by fresh floral scents, it symbols a woman's timeless charm.
The hair oil blends hair care functions while being sensual, and the new formula incorporates jojoba oil for extra softness and lustrous shine. Hair is instantly fragrant and smooth, and an extremely soft and delicate floral and fruity scent lingers.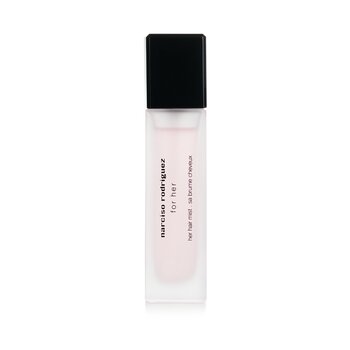 Narciso Rodriguez For Her Hair Mist
$57.00 /30ml
A lightweight, refreshing perfumed hair mist, formulated with silicon & a polymer for film-forming properties, and give shiny hair.
Top notes are nectar, orange blossom amberlyn, and vanilla. Middle notes are musk, ginger, wood, and vetiver. Perfect for night time and special occasions. A woody and amber fragrance for the modern woman. It delivers a sensual and seductive feel with a sunbathing warm fragrance.
Top six hair mist product pick up for 2023
---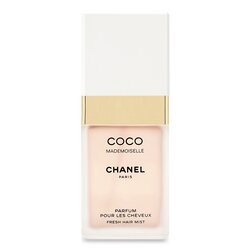 Chanel

Coco Mademoiselle Fresh Hair Mist Spray 35ml/1.2oz
$80.50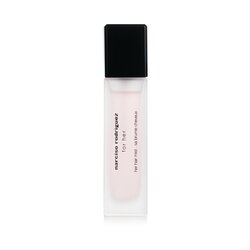 Narciso Rodriguez

For Her Hair Mist 30ml/1oz
$57.00