Show Menu
Top 10 Makeup Bestsellers of 2018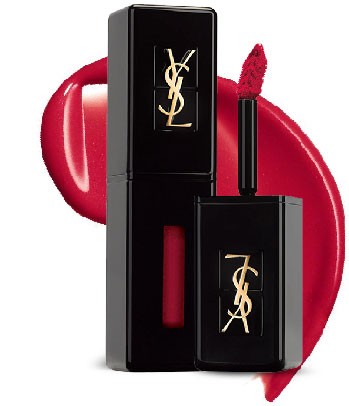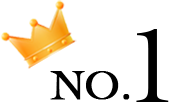 YVES SAINT LAURENT
Rouge Pur Couture Vernis A Levres Vinyl Cream Creamy Stain
Huge colour payoff in a tiny package. This liquid lipstick not only delivers a slick, creamy finish that's looks super sexy, but even after it rubs off (on a wineglass, after mealtimes, etc.), it still leaves behind a stain that looks like your lips but better. Huzzah!
WHAT PEOPLE SAY:
LOVE IT
LOVE THIS SHADE, MAKES MY SKIN LOOK BRIGHTHER
- By Adrinna Lee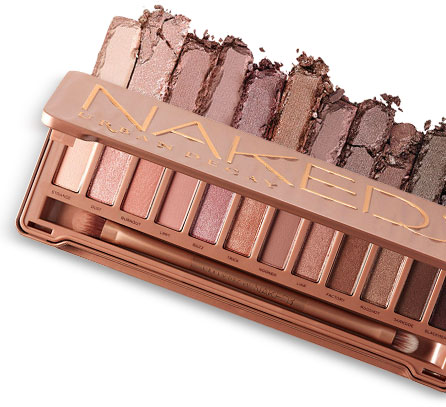 URBAN DECAY
Naked 3 Eyeshadow Palette
Shimmering shades of neutral taupe and rose gold make this palette flattering for every (yes, every!) skin tone. Like all the palettes in the Naked range, it's super pigmented, has minimal fallout, and adheres smoothly to your lids. And unlike drugstore eyeshadows, the soft, fluffy, dual-ended brush that comes with this product is first-class.
WHAT PEOPLE SAY:
Well pigmentation
I really like this palette because I found many of the eyeshadows are not well pigmented on dark tanned asian skin. (I am really tanned) But Urban decay is different. It's powder is smooth and easily to be applied. The pigmentation is really good too!
- By Kathy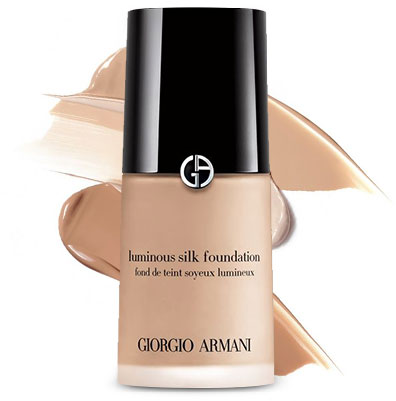 GIORGIO ARMANI
Luminous Silk Foundation
Glides on like silk and feels like you have nothing on. This foundation makes your skin look soft and airbrushed, like it's a personal Instafilter you can wear. Plus, it's oil-free so it won't make you break out, and the coverage is buildable. Wear this for your next close-up for an instant confidence boost.
WHAT PEOPLE SAY:
My everyday foundation
I used this for my everyday foundation, suitable for my mature skin and each time I try a new foundation, I always go back to this one. Buildable coverage from medium to full. The best part is my skin looks glowing but natural. I think I'm on the 5th bottle already.
- By Noorziana Salehuddin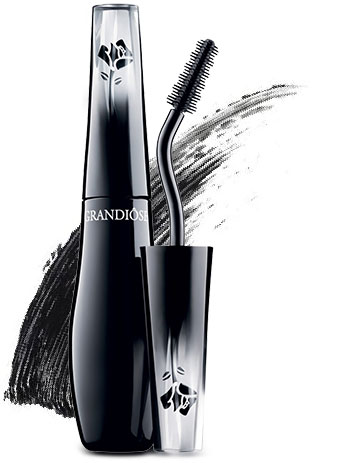 LANCOME
Grandiose Wide Angle Fan Effect Mascara
This best-in-class mascara is so good, it's over-the-top. To start with, it's got unparalleled ease of application and a ground-breaking formula. An elastomer brush prevents clumping and helps you reach those corner lashes, while the swan-neck wand gives you total control over position. Plus, it's smudge-free and long-wearing.
WHAT PEOPLE SAY:
Gorgeous, easy application
Love this mascara, easy to apply, a few coats all done.
- By Anita Skarsbo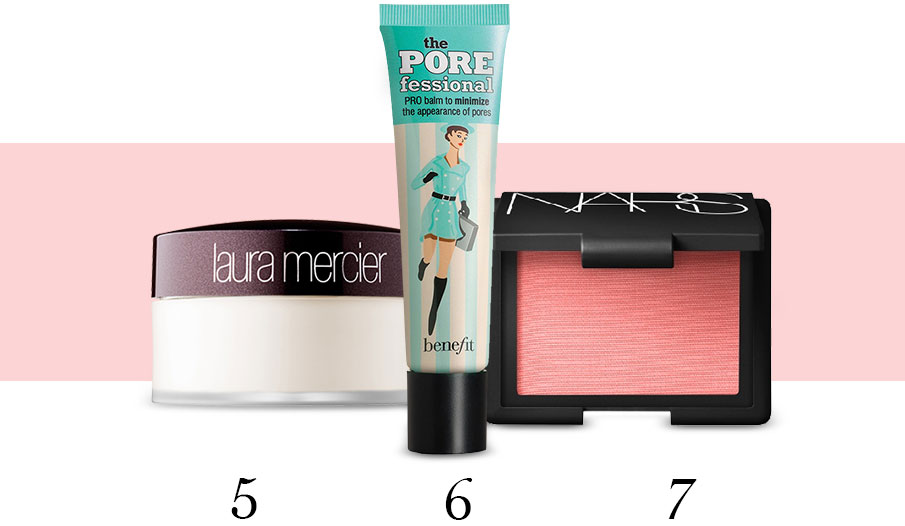 LAURA MERCIER
Loose Setting Powder
The staple of every makeup artist's grab bag. This multitasking powder makes pores look invisible, gives skin a soft, natural finish, and stretches the lasting power of your makeup. And, it's so finely-milled that it turns into a puff of smoke when you tap it.

WHAT PEOPLE SAY:
My fave now!
This is the best ever! First of all, it is HUGE, size matters when cost is not low. Secondly, it is very good. Stays well, mattes and tiniest pieces...not like some cheaper powders. Get a GREAT BRUSH for this. My fave part of the make up!
- By Zhanar Kamalova

BENEFIT
The Porefessional Pro Balm to Minimize the Appearance of Pores
Create the perfect canvas for your foundation with this pore-minimizing primer. The balm feels weightless, yet it will make the rest of your makeup look flawless from morning to night. A little goes a long way, and you'll be amazed at how quickly your imperfections vanish under it.

WHAT PEOPLE SAY:
A staple
Nice primer for oily skin. Smothens and minimizes my pores. A little goes a long way!
- By marina bochkis

NARS
Blush
So many shades to choose from, you'll want to collect them all! NARS is famous for its game-changing shade, Orgasm, but the whole range is worth a look if you want to brighten up your cheeks. These long-wearing, pigmented blushes will give you a healthy flush that's perfect for romantic outings.

WHAT PEOPLE SAY:
Love it
Nars make the best blushes. So pigmented and long wearing. I love this deep rose for going out at night.
- By Katherine Paine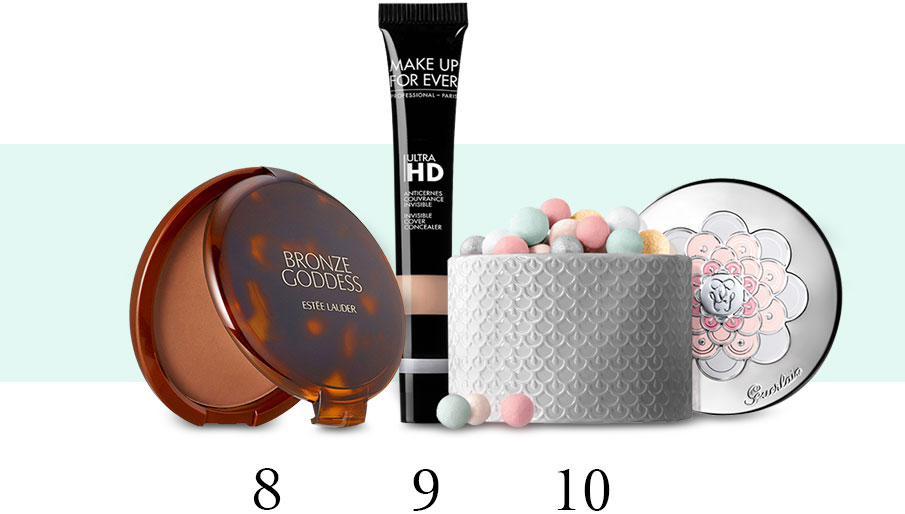 ESTEE LAUDER
Bronze Goddess Powder Bronzer
Bronzer-lovers, don't miss out on this luxurious powder compact. It adds a natural, sun-kissed glow to any skin tone, and it comes with a wide-angled brush that lets you apply it generously to your face. Plus, with a handy mirror inside, it's easy for touch-ups on the go.

WHAT PEOPLE SAY:
Great quality and size
A quality bronzer that really goes a long way.
- By Marina Markopoulos

MAKE UP FOR EVER
Ultra HD Invisible Cover Concealer
Concealer is every woman's must-have, and this one goes the extra mile. It's especially effective for hiding dark under-eye circles and filling in fine lines so they become invisible. Tap it over discolorations and blemishes for some extra coverage.

WHAT PEOPLE SAY:
in love
Perfect
- By Muna AboWasel

GUERLAIN
Meteorites Light Revealing Pearls Of Powder
This looks so pretty, you might be forgiven for thinking it's more decorative than practical - but you'd be wrong. These coloured pearls are an ingenious system for delivering a soft-shimmer shine to your complexion. Just swirl a brush inside and apply it all over your face in place of perfecting powder.

WHAT PEOPLE SAY:
5 star setting powder
This powder is exceptional, provides a translucent coverage and setting for foundation, with slight highlighting qualities. Lasts for months, so is worth the investment.
- By Emma Green