Show Menu
16 HOT NEW PERFUMES
You'll Fall in Love With
We love new perfumes. And we particularly love how they create all sorts of new possibilities. Each perfume reveals a different you, so you can play up your boldest, funniest, or flirtiest side. Whether you're looking for a sexy new signature scent or a fresh pick for the new season, check these out!
FOR LADIES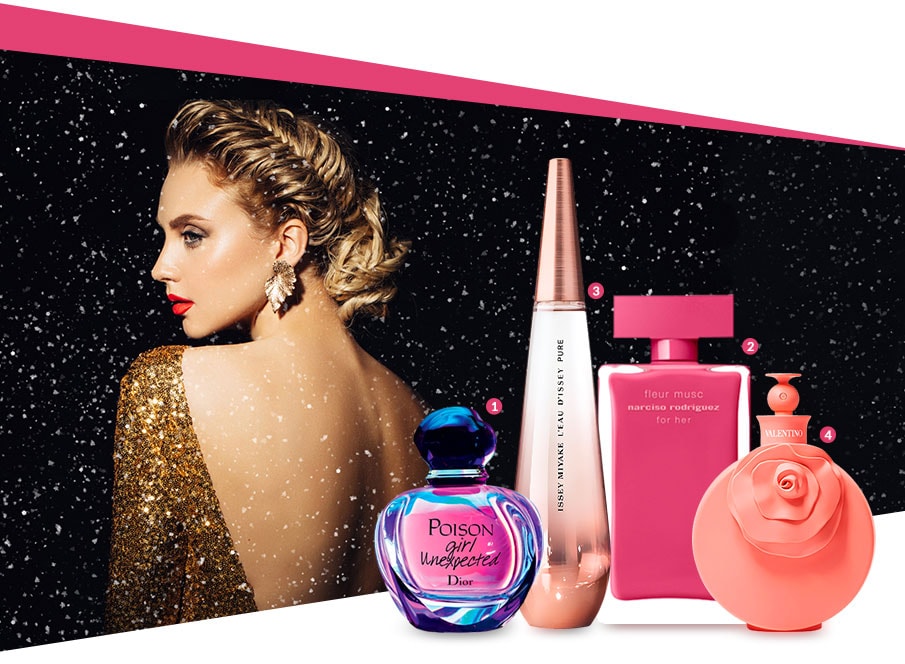 Be Sexy & Powerful
2. Narciso Rodriguez Fleur Musc EDP 90ml ( Lei425.00)
More vibrant than other members of the Narciso Rodriguez family, Fleur Musc takes a heap of roses and peonies and lays them on top of the signature musky base. The result? A warm and robust perfume that can stand up to warm weather and shine in cool weather.
4. Valentino Valentina Blush EDP 80ml ( Lei309.50)
Sweet and luscious like a dessert with a cherry on top (literally), this perfume combines pralines and Morello cherries to create a soft yet sharp effect. Perfect for gourmand lovers who like their fragrances to smell good enough to eat.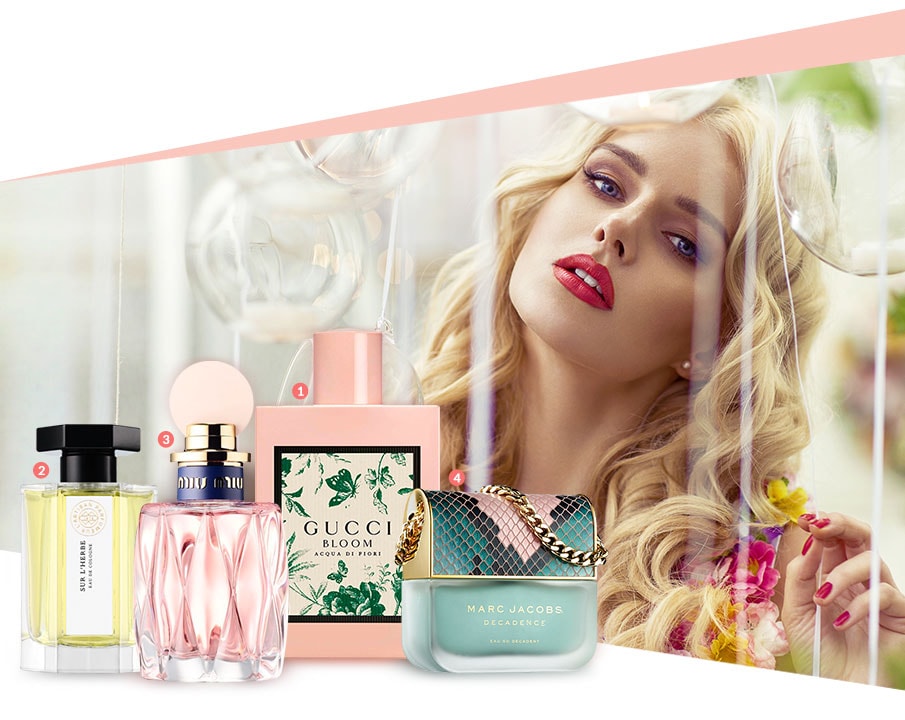 Be Fun and Flirty
1. Gucci Bloom Acqua Di Fiori EDT 100ml ( Lei488.50)
Bursting with energy and verve, this fragrance was inspired by the strength and versatility of female friendships. With galbanum and cassis leaves over a bed of white flowers, it smells earthy and green like an idyllic meadow.
3. Miu Miu L'Eau Rosee EDT 100ml ( Lei346.50)
This scent starts with a creamy rose at the center and then wraps it with layer upon layer of musk, flowers, and citrus fruits. One of the dewiest and most sophisticated take on roses you'll ever find.
FOR GENTLEMEN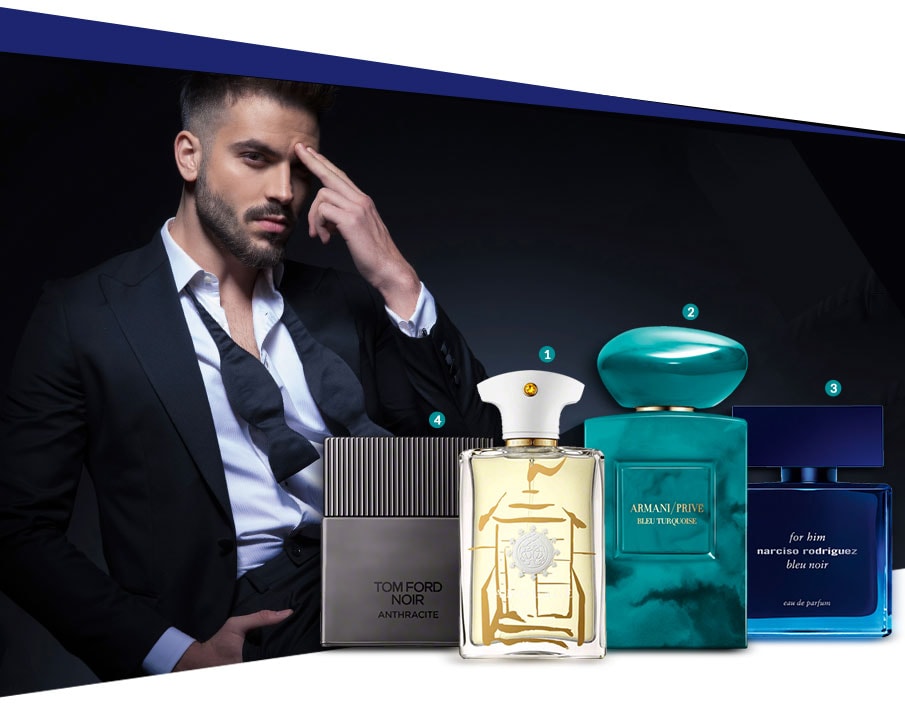 Be Dark and Mysterious
1. Amouage Beach Hut EDP 100ml
Here's your ticket to a tropical island getaway, where the beaches are sunny and dusty and you're surrounded by miles of lush green forest. Your mini vacation-in-a-bottle doesn't get better than this.
4. Tom Ford Noir Anthracite EDP 100ml ( Lei758.50)
Darky, smoky, and completely unforgettable, this latest offering from Tom Ford takes Sichuan pepper, ebony, and spices and whips up a dark, smoky dish that brings to mind misty winter days and coal-burning fires.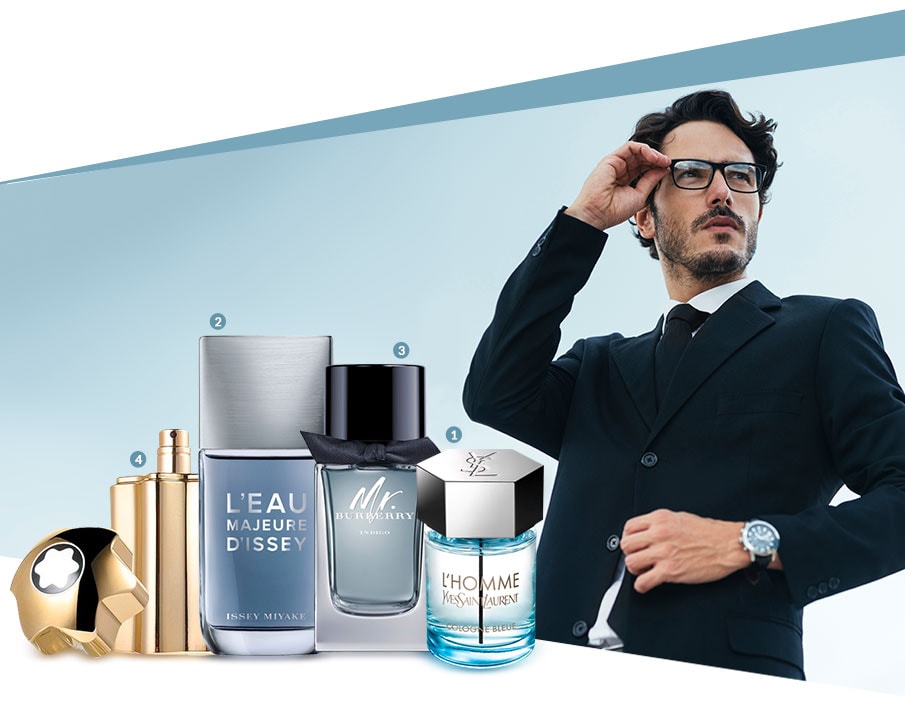 Be Smart and Suave
2. Issey Miyake L'Eau Majeure d'Issey EDT 30ml
As smooth and as velvety as fine cloth, this salty-sweet fragrance boasts notes of ambergris against the background of cashmere wood and water. Wear it in the summer to bring out its watery notes, and in the winter to enjoy the woods.
With its skewed bowtie, this one straddles the line between proper and jaunty. Dominated by mint and rosemary, this herbal fragrance will elevate you from ordinary to extraordinary. Sophisticated enough to bring to work, and fresh enough to accompany you to your next workout.
4. Montblanc Emblem Absolu EDT 100ml ( Lei305.50)
Like a cold glass of dessert wine, this sweet, fruity fragrance deserves to be savoured slowly. Let the honeyed notes of pear and orange uplift your senses, while cardamom and patchouli add a gentle cooling vibe.