Natural Dewy Skin Look with Serum Foundation
Show Menu
Autumn is here and skin dries out easily. Moisturizing can be tricky, what trickier is to have smooth finishes for your makeup. To stop cakey foundation, moisturizing liquid foundation is a great choice. What makes it better are long-lasting serum foundations.
Serum foundations are full of nutrients, let your makeup stay while nourishing your skin. Act the same as your serum, with a smooth texture.
Ride on the wave for skin minimalism, care your face with minimum steps for the best results.
Read on and find the foundation you need for radiant dewy skin
Nourishing Cordyceps: Bobbi Brown Intensive Serum Foundation SPF40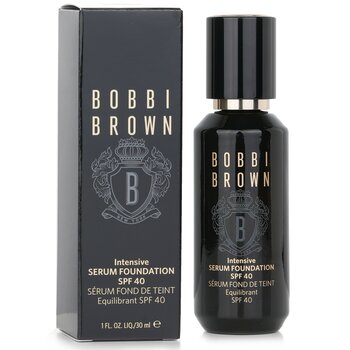 This BOBBI BROWN serum-infused, high protection liquid foundation. Contains 10x Cordyceps & Ginseng to replenish skin's natural energy for visibly healthy-looking, glowing skin. Along with SPF 40 to shield skin from harmful rays, lower the risk of photoaging.
Enriched with Moisturising Complex to boost moisture levels of skin to plump, soften & reduce the appearance of fine dry lines. Vitamin E & Deep Sea Ferment to protect skin against skin-dulling sun damage, free radicals, pollution & blue light.
The liquid foundation that skincare lovers must have in their vanity case. Dewy smooth look without caking. Medium-to-full color-true coverage with a matte finish. Dry skin must have liquid foundation for winter.
Plump with Collagen: Natural Beauty BIO UP Rose Collagen Intensive Serum Foundation SPF50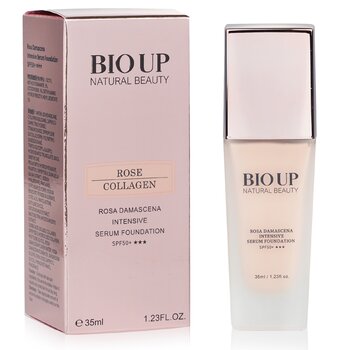 This foundation we highly recommend!Innovative CRD + T Technology releases skincare serum upon contact with skin. Removes dullness and yellowness for perfect skin. Anti-aging, long-lasting, high coverage in one liquid foundation.
Premium precious Rosa Damascena concentrate from Turkey helps strengthen skin barrier ability while combating dullness and brightening. Combines three kinds of elastin derived from deep sea fishes with patented Tripeptide for anti-wrinkle action. Deep repairs for firm plump skin.
Enriched with unique rock rose extract, boost skin self-repairing and strengthen skin barrier. With Citrus extract and SPF50/PA+++, no more photoaging from winter sun.
The smooth texture is a must, long lasting and moisturizing without getting all over the face mask is the key point. Conceal with outstanding glow, skin look so photo ready.
The Unbeatable One: Christian Dior Capture Totale C.E.L.L. Energy Super Potent Serum Foundation SPF 20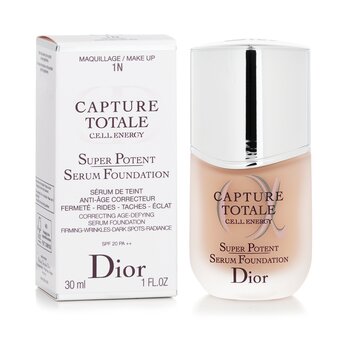 Dior foundation is always welcomed and loved by professionals, and this super potent serum foundation marks new standards.
Formulated with the Dior garden's exceptional longoza flower for revitalizing properties, and knowledge in stem cells. Precisely targeting wrinkles, dark spots, loss of firmness and radiance.Infused with vectorized Hyaluronic Acid to hydrate skin for a long-lasting plumping effect.
Melt-in, luminous texture provides comfort while staying in place all day. Offering youthful flawless finish. However, the SPF is lower than the two above, carefully consider if you are going outdoors.