Why and How to Exfoliate Your Skin in the Winter
Show Menu
Exfoliation helps replenish skin, simple right? We fear that exfoliating in winter will harm our skin as humidity is low. In fact, exfoliating your skin in winter helps you get glowing skin.
Between the cold air outside and dry indoor heating, your skin cells dehydrate and die out faster in winter. You'll want to scrub away these dead cells so new cells can come in healthier and without obstruction.
What is a body scrub?
Body scrubs are physical exfoliants that mechanically slough away dead skin cells. The texture of a thick, spreadable gel and particle mixture. Typically comes from a combination of sugar and/or salt that is suspended in an oil base or gel base.
While some scrubs (particularly of the DIY variety) contain coarse salt and sugar particles, higher-quality varieties are formulated with fine, premium particles that polish skin without being abrasive. And moisturizing ingredients to protect fresh skin cells.
Benefits of using a scrub
As with all exfoliants, the goal of a body scrub is to remove dead skin cells and encourage the healthy production of new ones. This type of mechanical exfoliation not only smooths and polishes the skin but also draws out impurities. Release the environmental stress your skin facing everyday and removing dead cells. Eliminating winter dry, rough and itchy skin.
The benefits of body scrubs include:
Promoting efficient circulation and skin cell turnover
Removing dead cells from the skin's surface
Smoothing and softening rough, dry skin
Drawing out impurities and clearing congestion
Freeing ingrown hairs and smoothing razor bumps
How To Use A Body Scrub
It's best to use a body scrub two to three times per week to keep your skin soft and smooth from head to toe. Here's how to add exf your body care routine:
Use lukewarm water; allow it to run for 5-10 minutes to soften the skin
Pause running water and apply the scrub in circular motions; start at your feet and move upwards towards your heart to enhance circulation
Maintain gentle pressure (don't scrub too hard!)
Rinse thoroughly
Apply your favorite body oil or lotion while your skin is still slightly damp.
Dehydrated skin must have: Origins Incredible Spreadable Smoothing Ginger Body Scrub
Sugar granules are rounder and less abrasive than salt, making them a gentler exfoliant. As a natural source of AHA, sugar breaks down layers of dead skin and smooths the skin's surface. It also speeds up rehydration, keeping skin conditioned and moisturized.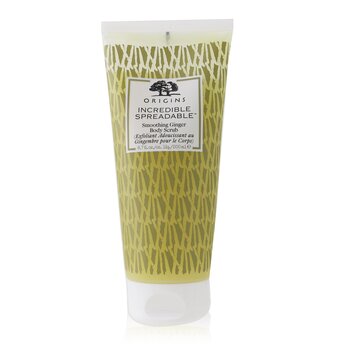 This body scrub is formulated with nature sugar for a gentle exfoliation. Converts into a creamy, cleansing lather upon use. Infused with an invigorating scent of Ginger to give a warm feel in winter.
Heavily stressed skin: Sabon Body Scrub - Green Rose
Salt scrubs tend to have grittier particles, easily smooth out rough areas like feet and elbows. Trace minerals of salt are natural purifiers that draw out pore-clogging toxins and relieve congestion. This action invigorates the skin, promoting more efficient circulation and healthy skin cell turnover.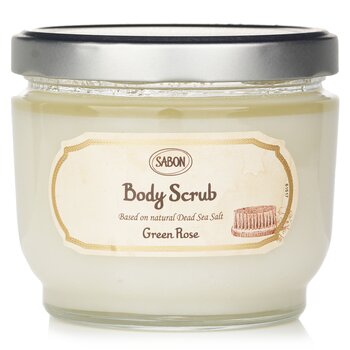 One of our all-time-favorite from sabon is their body scrub. Contains natural Dead Sea Salt granules to exfoliate dead cells & remove impurities. At the same time enriched with natural oils including Vitamin E, Almond Oil, Jojoba Oil & Borage Oil, so your skin won't dry out after using detoxifying salt scrubs.
They are all scented with a variation of subtle and relaxing fragrance>/a>, so you can smell good and look good at the same time.
Stay fresh: MALIN+GOETZ Peppermint Body Scrub
If you are looking for refreshness in winter too, but don't want to dry out, this peppermint hydrating foaming gel body scrub is your best choice.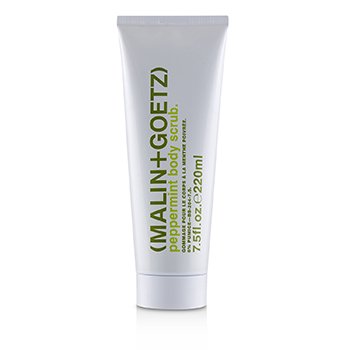 Gently & effectively purifies & balances pH level of skin with bamboo & pumice. Blended with glycerin for hydrating benefits, soothes skin for irritation free and moisted feel after exfoliation. Loaded with cooling & stimulating peppermint for cleansing & clarifying action.
Sensitive skin can also enjoy: DERMAdoctor KP Duty Dermatologist Formulated Body Scrub
Even the most sensitive skin types can benefit from a body scrub! Although you should avoid sugar scrubs, there are dermatologist formulated options for you.
This chemical & physical exfoliation body scrub is Formulated with green tea & willow bark for refreshing & revitalizing benefits.Dermatologist-tested, allergy-tested, free of fragrance, dye & oil.