By women for women, Historical boutique skincare-Payot
Show Menu
PAYOT is a cosmetic brand with an international reputation, born in 1920 of the extraordinary vision of one woman: Nadia Payot. Dedicated exclusively to skincare, the brand supports women from one generation to the next, at every moment of their life. It offers a unique experience with its professional treatments, and skincare products that reveal the beauty of every woman.
Ahead of her time, Nadia Payot became one of the first female doctors. Involved in the women's rights movement, Nadia Payot early on demonstrated her commitment to using her medical, scientific and herbal expertise in the skincare products she developed.
And the professional team of the brand carry on the legacy of Ms Payot built 100 years ago, on providing the product that responds to genuine beauty of women, with a touch of PAYOT Character. Backed by precision and science research.
And one of the things that blocked the natural radiance in every woman, is blemish. And Payot has a must have anti-blemish series for you. This cult anti-imperfection routine take care of your skin from cleanse to mask.
Cleansing with optimal power: Pate Grise Perfecting Foaming Gel
Over cleansing is one of the reasons your skin loses balance and excrete sebum in excess. Leading to more blemish and ultimately, ruining your skin protective barrier.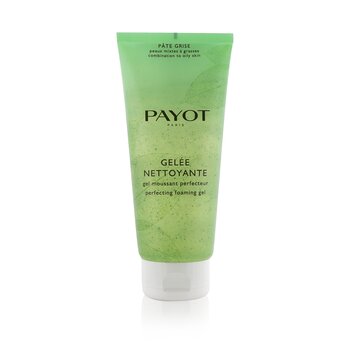 As a cleaning gel dedicated to blemished skin, it is formulated with creamy activated charcoal. Non-comedogenic formula and delicately-scented gel will leave your skin feeling pure, veiled with softness and cheery hints of crushed leaves and rose.
Skin Purifying power: Pate Grise Eau Purifiante Perfecting Bi-Phase Lotion
As the inheritor of the Pate Grise L'Originale formulation secrets, is specially designed for combination to oily and blemish-prone skin.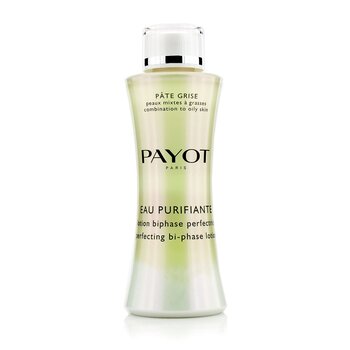 Its two-phase formula combines the benefits of a purifying lotion and mattifying powders, for completely flawless skin. Leaves skin fresh, radiant & perfect
Its fresh lotion, with Chilean mint extracts and salicylic acid, eliminates excess sebum, tightens the pores, and stimulates desquamation to refine the skin texture. Its fine absorbent zinc powders have a natural antibacterial effect and sebum-regulating properties, with a long-lasting mattifying effect.
Blemished skin also need moisturizer: Pate Grise Nuit - Purifying Beauty Cream For Spotty-Faced
Blemish skin need moisturizing, in fact more than others, to balance your skin. But the moisturizer has to be fresh and light weight, to prevent clogged pores.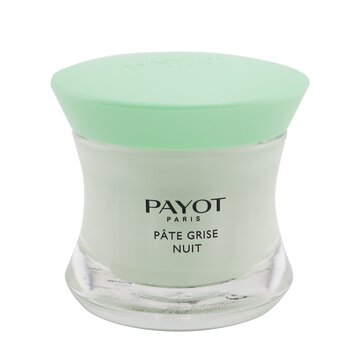 This featherweight, melt-in night care with watercress extracts and AHA, which purifies and renews the skin texture throughout the night. In the morning, blemishes are erased, skin is clear and luminous. And does not leave the skin sticky!
Charcoal Mask for deep clean: Pate Grise Masque Charbon - Ultra-Absorbent Mattifying Care
Charcoal masks are good for deep cleanse, this is something we all know so well. But this mask combines the super-absorbent properties of charcoal derived from Japanese oak trees and the purifying and unclogging effect of kaolin, the softest of clays. To bring you the best mattifying and deep cleanse effect.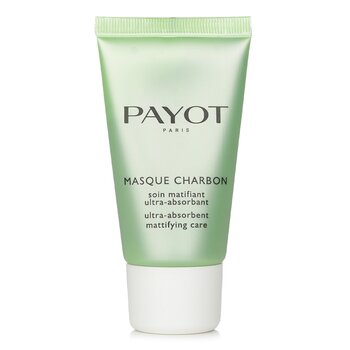 Formulated with Chilean mint and zinc extracts limits excess sebum, smoothes the skin texture and reduces the size and appearance of small blemishes.
Target precisely: Pate Grise Speciale 5 Drying Purifying Care
There are lots and lots of products that help you target blemishes precisely. As we talked about before, mixing brands can make things worse. Payot knows it so well, so they created this purifying gel.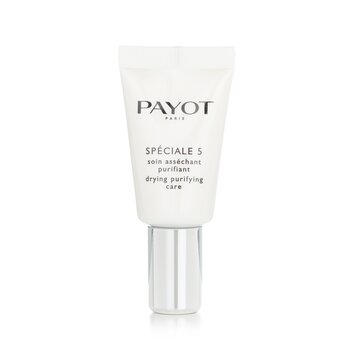 Formulated with salicylic acid for calming properties.Blended with melaleuca essential oil & sulfur. Helps dry & purify imperfections at the end of their cycle. Apply locally in the evening to perfectly cleansed skin, on mature blemishes.