Struggling on nailing the perfect brow? Take a look at these pickups.
Show Menu
Getting the perfect brow needs some practice and techniques, and pencil is definitely easier to control than brow powder and gels. With the one that suits your need, you are one step closer to your goal.
Somebody like a larger tip, for easier to fill big areas, and create bold shapes. For some like precise tips. to create sharp shapes and realistic effects. This time, Strawberry net is going to provide you some pickup. Read on if you are looking for a new brow pencil.
Wedge Tip Brow pencil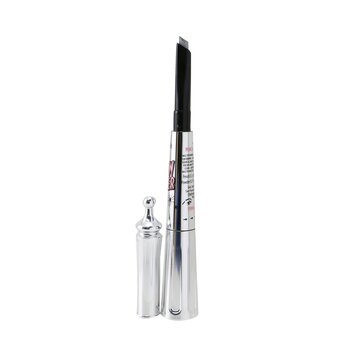 Benefit Brow Styler Multitasking Pencil & Powder For Browsh3>
/1.05g
A dual-ended brow powder crayon with an 18-hour long-lasting formula. Create lightly to highlight brows for a clean, bold look. Infuse brow powder to easily create a soft, plumped brow finish. Available in multiple colors to match different hair colors.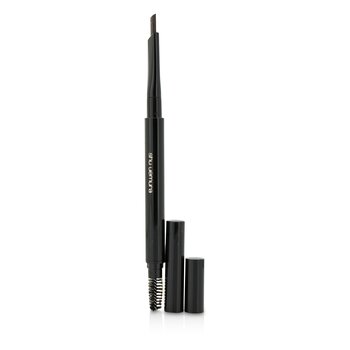 Shu Uemura Brow:Sword Eyebrow Pencil
/0.3g
The unique nib design, coming with a brush and sharpener for convenient use. Creating precise makeup with Katana shaped design. Easily and accurately offer the well-defined and natural eyebrows. The smooth wax formula makes the makeup feel smoother, and can easily create the ideal, detailed and natural brow shape.
<!—Section 3-->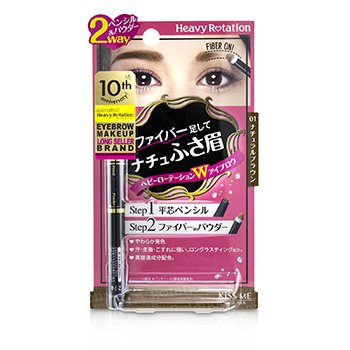 KISS ME Heavy Rotation Fit Fiber In Double Eyebrow Pencil
/0.39g
A high-performance brow pencil that quickly creates the perfect brow shape, with a powdery fiber filled tip that feels smooth, flat, and soft. Best brow pencil for natural brow thickness. The eyebrow powder combines pearl particles and fibers to achieve a 3D effect, while being resistant to sweat, sebum, and friction. It is also rich in provitamin B5 to protect the eyebrows and make them fuller when used for a long time.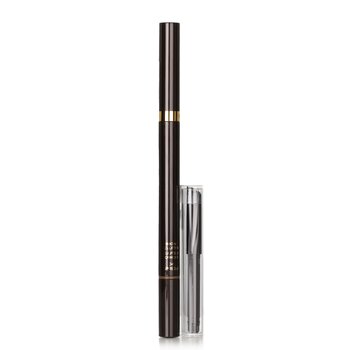 TOM FORD BEAUTY Brow Sculptor
/0.6g
Although the price of the eyebrow pencil is higher, it has positive reviews on the Internet, because the texture is moderately soft, glide-on pigments with the optimum intensity. Eyebrow has a powdery finish. Very easy to control for both makeup novice and makeup expert.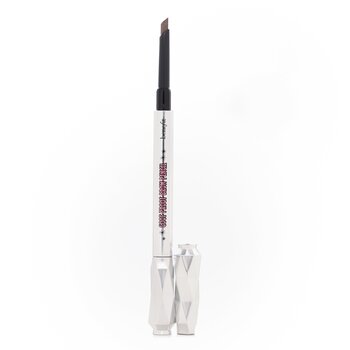 Benefit Goof Proof Brow Pencil
$37.50 /0.34g
Super easy to use plumping eyebrow pencil. The free "zero miss" diamond-shaped tip can draw a natural eyebrow shape with just a few strokes, which is convenient for quick makeup and shaping. Always smooth and pigmented, the 12-hour waterproof formula is muted to create plump, natural-looking brows. The built-in blending brush helps shape brows and is available in a variety of shades.
Fine tip brow pencil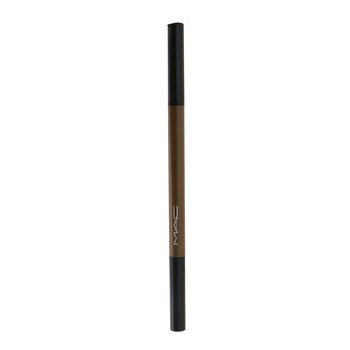 M.A.C Brow Styler
$33.50 /30g
Exquisite double-ended eyebrow pencil, which can imitate fine eyebrows, accurately apply makeup, shape brows and increase brow density for perfect finish. Equipped with a brow brush to groom brows. Excellent pigmentation, plus anti-fouling, waterproof, moisture-proof, sweat-proof, effective long-lasting makeup for 12 hours.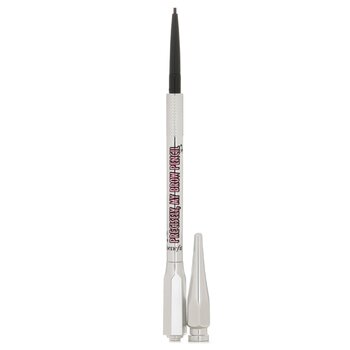 Benefit Precisely My Brow Pencil (Ultra Fine Brow Defining Pencil)
/0.08g
Double-ended ultra-thin eyebrow pencil, can accurately define the brow shape. Water-resistant, anti-smog formula that lasts for up to 12 hours. Swivel tip, no sharpener needed. The other end is a brow brush designed to present a natural brow shape, comparable to real brows. Even if the refill diameter is only 1.47mm, it is not easy to break. This one is more suitable for friends who are quite experienced in thrush. 12 shades to choose from.
Privacy & Security | Terms & Conditions | Point Rewards Program Terms & Conditions
1998 - 2023 © StrawberryNET.com All Rights Reserved.