Origins skincare products pickup
Show Menu
Origins cherish the earth's precious resources and strive to integrate the power of nature and scientific proof. Origins uses expertise, especially in plant science and skin biology, to lead the way in active natural skin care products
To find high-performance and sustainable natural ingredients from nature, Origins screen more than 500 ingredients with high skin compatibility, and use breakthrough technology to unleash the maximum effect of each ingredient to create revolutionary formulas. And constantly improve the formula: to create clinically proven skin care products without any skin irritation and damage.
Clean Beauty
Origins creates clean beauty formulas for health without the use of parabens, phthalates, propylene glycol, formaldehyde, sodium lauryl sulfate (SLS), mineral oil, petrolatum, paraffin, Diethanolamine (DEA), polyethylene beads and animal ingredients (humane honey and beeswax), 100% vegan.
Sensual Indulgence
Origins cherish both outer and inner beauty, the connection in between and the balance. Creating product with rich texture and full of natural essential oil. Open and intensify your senses to create new and healthy moments and experiences.Only by sharing beautiful results can we continue to discover.
Origins keep developing different formulas and series for different skin's need, there are always one suitable for you.
Mega Mushroom
Known as the "Mushroom of Immortality", Reishi is used in Traditional Chinese Medicine to help improve overall health and promote longevity. It possesses powerful skin-soothing properties and helps calm visible irritation and boost skin's resilience.
As the best selling product line of Origins, it received lots of good comments. With the Mega-Mushroom Relief & Resilience Soothing Treatment Lotion being the most beloved product. Suitable for all skin types, it immediate soothe dryness with intense hydration, visibly Minimizes Pores, strengthens Skin Barrier, and reduces visible redness or sensitivity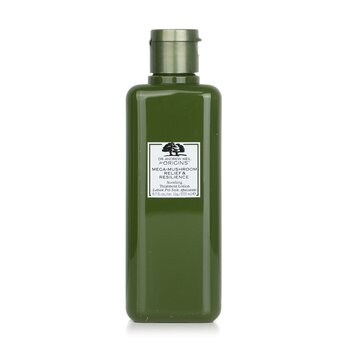 Origins Dr. Andrew Mega-Mushroom Skin Relief & Resilience Soothing Treatment Lotion
$38.50 /200ml
This lotion is very effective on soothing, balancing and repairing skin. With Reishi Mushroom, this watery lotion is the perfect 1st layer of hydration .It helps visibly calm skin and reduce the look of pores.
With the licorice root, whis adaptogen helps activate skin natural defense to help skin adapt to the environment. Preventing early signs of aging, Skin looks plump and hydrated after use. Also preps for other skincare products and makeup. Strengthens your skin barrier.
Ginzing
As another bestselling line, Ginzine is developed based on ginseng extract and caffeine. Highly effective on energizing and charging skin. Adding multiple Vitamin C ingredients for extra brightening power, niacinamide help repair moisture barrier. Series include a range of products that can cover up your whole skincare routine, including serum, masks, gel and eye cream.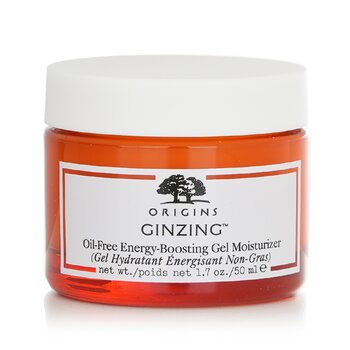 Origins GinZing Oil-Free Energy-Boosting Gel Moisturizer
$50.50 /50ml
This face cream is oil-free and has a light and refreshing texture. Contains highly effective energizing ingredients, caffeine and ginseng, which instantly revitalizes and energizes the skin, rejuvenating tired and lifeless skin. At the same time, the patented Hydra-Hug technology brings long-lasting moisturization and radiance to the skin, leaving the skin looking vibrant.
Clear Improvement
Series is developed around bamboo charcoal or active charcoal and clay, improving skin ability to fight environmental pollutants, cleanse and minimize pores. Effectively control sebum and reduce blackhead or blemish formation, improving skin quality. Series is useful for oily skin and blemished skin.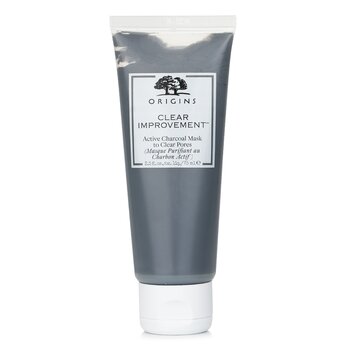 Origins Clear Improvement Active Charcoal Mask To Clear Pores
$38.50 /75ml
The best Charcoal Mask for purified skin. It helps deeply detox, absorbs environmental pollutants and dissolves impurities.
Formulated with Bamboo Charcoal and oil-absorbing Clay, this charcoal mask does more than deep clean. It draws out deep-dwelling pore-cloggers like impurities and debris, absorbs excess sebum that can lead to blemishes, and visibly improves skin's texture and pores.
Plantscription
As skin ages, it naturally loses Collagen and Fibrillin-"youth" proteins in skin. Anogeissus helps support skin's natural Collagen and Fibrillin for visibly smoother skin.
Contains powerful skincare ingredients like Anogeissus and bamboo extract that helps boost skin's natural production of fibrillin to minimize the look of lines and wrinkles.Effective anti-aging product, leaving your skin plump and youthful.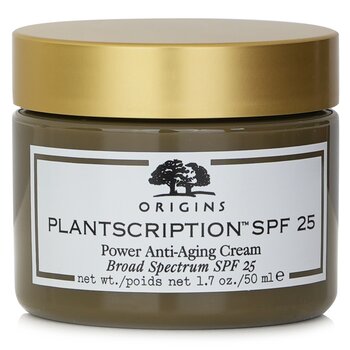 Origins Plantscription SPF 25 Anti-Aging Oil-Free Cream
/50ml
A high-performance anti-aging cream with extracts of Anogeissus and cumin seed to stimulate collagen production and restore elasticity to the skin. It also contains Cassia spp., which helps to maintain the appearance, which effectively reshapes the structure of young skin.
Effectively reducing fine lines and wrinkles, restoring elasticity to skin, and injects moisture that revitalizes the skin to create a youthful skin. Formulated with SPF 25, to protect skin from sun exposure and help prevent photoaging.