Enter the world of Atelier Cologne
Show Menu
As Atelier cologne introduced the new collection rare, which features rare ingredients like mystic encens, oud, sandalwood and gaiac wood, this year. Let's look back to some of the best products from the brand in past years. And learn more about the story of Atelier Cologne.
Brand Story of Atelier Cologne
Started more than 10 years ago, this brand is founded by Sylvie Ganter and Christophe Cervasel, as a creation symbolizing their passion and their love. Aiming to create Cologne of character, elegant and fresh at the same time with exceptional long lasting power.
After years of testing, Atelier Cologne was established in 2009 and created a new olfactive family: the Colognes Absolues.
Powerful memories and treasured emotions are the genesis of each Atelier Cologne perfume. Each perfume's universe stimulates an incredible voyage of the imagination, in which Cologne lovers become the main characters.
What is special about Colognes Absolue?
This new family has the freshness of a cologne, and the power of a perfume.
As much as citrus essential oils are fresh, they tend not to last on skin. Atelier Cologne managed to create a unique formula with an average oil concentration of 18%. A formula that offers the same freshness, elegance, and transparency of a cologne, but with the exceptional long-lasting power of a Pure Perfume.
Atelier Cologne crafted their product with three main principles:
1. A star ingredient, the most powerful note, which gives the perfume its name.
2. An overdose of citruses, adding elegance and freshness while brightening the formula.
3. A blend of the highest quality raw materials adding unique and unexpected character, ensuring long-lasting power.
Different Collections from Atelier Cologne
Over the decade, Atelier Cologne has crafted collections of cologne, based on their travel memories. Because wearing different perfumes is the best way to enjoy the beauty of our world. Each cologne comes with a story, for a hero or a heroine.
So you can choose your cologne depending on mood, clothing, occasion, weather, season. And feel powerful with it.
Collection Joie De Vivre
A collection created at the start of the brand and remains classic till now, is Joie De Vivre. This is a fruity and juicy collection that makes you feel joyful. Citrus fruits are magnified to reveal their joyful energies and their refreshing and regenerating virtues. Resembling the sunny day watching sparkling sea.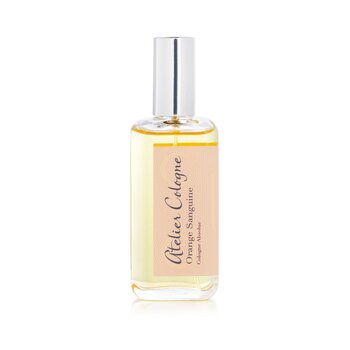 Atelier Cologne Orange Sanguine Cologne Absolue Spray
/30ml
As the long time best seller, this signature scent is for contemporary women. This natural, juicy, citrus fragrant makes you feel fresh and uplifted with its vibrant scent.
Top notes of red orange & blood orange;heart notes of jasmine & geranium from South Africa;base notes of amber, tonka bean & sandalwood.
Soft sea breezes and sunshine in a bottle. The scent of freshly cut oranges that accompanies you like a sophisticated shadow. Launched in 2010 along with the establishment of the brand, this perfume is suitable for spring and summer wear.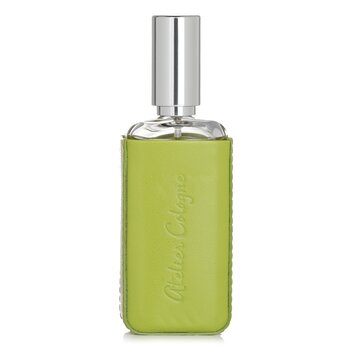 Atelier Cologne Cedrat Enivrant Cologne Absolue Spray
$108.50 /30ml
As another long time best seller, this fruity scent is for contemporary women. This sweet, spicy, citrus fragrant makes you feel fresh and optimistic with its sparkling scent. This perfume will make you drunk. It embraces you with its vital, enchanting fragrance.
Top notes of Moroccan cedrat, lime from Mexico & bergamot from Calabria;heart notes of mint from China, basilic from Egypt & juniper berries from Macedonia;base notes of tonka bean from Brazil, vetiver from Haiti & elemi from the Philippines.
Launched in 2013, this perfume is suitable for spring and summer wear.Enjoy this refreshing, cool cocktail of sparkling citrus fragrances which is very likely to make your head spin.
Collection Chic Absolue
This is an elegant and intimate collection that makes you enjoy urban chic. Musks and citrus blossoms are celebrated to provide transparent and graceful sillages. Giving lovely soft cocoon scent.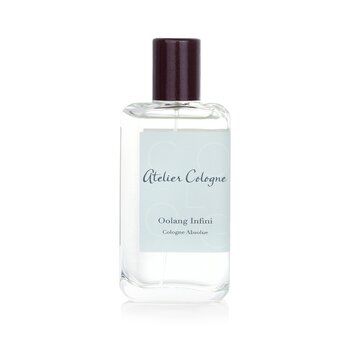 Atelier Cologne Oolang Infini Cologne Absolue Spray
/30ml
A woody aromatic unisex fragrance. This crisp, sweet, smoky fragrant makes you feel warm and charismatic with its sparkling scent. On a cold full-moon night. On your window, you can see the snow melt slowly. You are comfortably sitting in front of a crackling fireplace. Suddenly, a warm, enveloping scent of a delicate perfume surprises you. Within seconds, the room smells pleasantly of tea and bergamot.
Top notes of bergamot & Tunisian neroli;heart notes of oolong tea, jasmine & blond leather;base notes of tobacco blossom, Guaiac wood & vetiver from Haiti.
This perfume is suitable for all occasions. An original perfume for men and women that invites you to write your own story, starting on a cool autumn afternoon or a dark winter evening.
Collection Avant Garde
A casual yet sophisticated collection. Bright and woody notes creating different aromatic facets. Mythical and powerful wood essences reinvented with the elegance of bright citruses.
<!—Section4-->
Atelier Cologne Musc Imperial Cologne Absolue Spray
/30ml
A woody floral unisex fragrance. This crisp, sweet, spicy fragrant makes you feel warm and invigorating with its fresh scent. It is an exciting smell inviting you to an adventure. A warm and seductive scent, somehow both mysterious and sophisticated.
Top notes of Blackcurrant, Calabrian bergamot & Clary Sage;heart notes of Fig, Leather & Lavender;base notes of Ambrette (Musk Mallow) & Virginia Cedar.
This perfume is suitable for all occasions.
Please notice that the price above are all special price from Strawberrynet. To shop for more product with discounted price, click here.
Enter the world of Atelier Cologne
---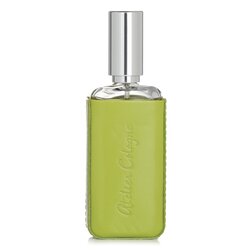 Atelier Cologne

Cedrat Enivrant Cologne Absolue Spray 30ml/1oz+Case
AU$108.50
(GST inclusive)