Top 8 eyeshadow sticks for quick and effortless make-up
Show Menu
The best make-up products allow you to achieve maximum impact with minimum effort and no such item epitomizes this beauty philosophy more than the humble eyeshadow stick.
Eyeshadow sticks are multipurpose, fun to collect, and always easy to use. They are the perfect "lazy girl" make-up and can be applied in a hurry.
And it is so easy to use that even beginners won't have a rough time with creamy, easy-gliding eye shadow sticks.
Shadow stick 101
How to use a shadow stick?
Just swipe it on your lids and then blend with your favorite blending brush or your fingers. It's not meant to be complicated.
It worked so well as a priming base for your powder shadow. You can also create crisp graphic lines and cat-eyes with the tip or slick them on with abandon and blend out the edges with your fingers for a smoked-out look in less than a minute.
And if you are lazy enough, matte taupe shade works amazing as a contour color or any shade can be applied on the lips for a nice pop. You could, in theory, use one shade for your entire face, like creating a quick look on the fly.
Not to mention it is the best way for you to try new bold colors.
Shadow Stick VS powder shadow
Eyeshadows sticks are different than powder eyeshadows when it comes to texture, pigment, application, and wear.
Shadow stick has a creamy texture that won't tug on your skin and won't cause any power falling all over your cheek. It is also more long lasting and easy to use due to its wax based formula. So shadow stick gives a much better consistency.
So it works much better during a night out or on occasions that you cannot do any touch ups.
To help you start trying this amazing product, we rounded up some pickups for you.
Top 8 eyeshadow sticks to try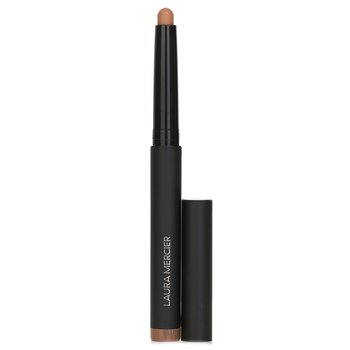 Laura Mercier Caviar Stick Eye Color
/1.64g
A widely known and beloved shadow stick that comes in 40 shades.Extremely versatile and colorful enough for you to have fun and explore colors. Laura Mercier's Best of Beauty-winning Caviar Stick Eye Color delivers effortless application, intense, buildable color and up to 12-hour wear.
Pigment-rich shades in creamy shimmer and matte finishes glide seamlessly onto the lids, staying crease and transfer-resistant.The luxe formulation gives you plenty of time to smudge, blend, line, fill or define, so you can effortlessly create any look. It also layers easily over or under other eyeshadows, including powder.
The formula is a delightfully creamy consistency; it took a couple of swipes to bolden up the color but the pigment is really buildable so you can play around if you prefer more of a sheer or daring look.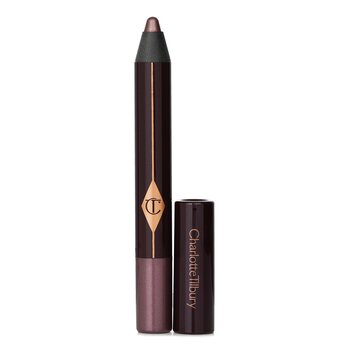 Charlotte Tilbury Color Chameleon Eyeshadow Pencil
$46.50 /1.6g
Charlotte Tilbury really can do no wrong. With a guide to which colors compliment and contrast, these eyeshadow sticks take the guesswork out of finding the right shade to make your eye color pop.
The entire Charlotte Tilbury Color Chameleon range "is beautiful for a super-fast smoky eye. The creamy shadow sticks are highly blendable and don't result in any creasing.
However, you may want to blend out quickly as these eyeshadow sticks have such an immense staying power that you won't be able to get it to budge once it sat for too long.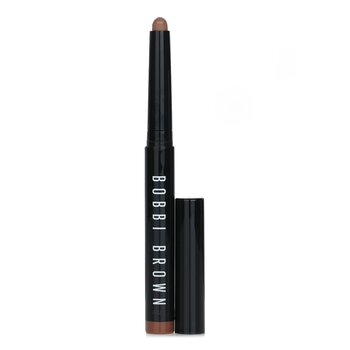 Bobbi Brown Long Wear Cream Shadow Stick
/1.6g
As a failproof nature of this Best of Beauty Award winner, just apply one streak from the inner corner to the outer corner of the eye, and blend up to the crease.Can also be used to define, smoke up & highlight the eyes
The shade range has all you could want - shimmery and mattes, brights and neutrals - something to suit every taste. Gives subtle to stunning colors for eye lids.
The shade "taupe" is the perfect everyday shadow and has cut down our make-up time greatly in the morning - leaving more time for that all-important beauty sleep.
The formula feels creamy and nourishing on the lid, without feeling too heavy. The applicator is a sleek, twist-up stick - a solid favorite product design-wise - and doesn't tug at all when applying.Stay-put formula up to 8 hours, so you do need to worry about touch ups on the go
<!—Section4-->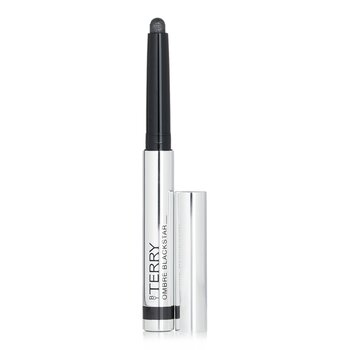 By Terry Ombre Blackstar Color Fix Cream Eyeshadow
$59.00 /7ml
The shade range is fairly limited, By Terry prefers sticking to tried and tested neutral palettes, but there is a shade to suit all skin tones and eye colours.The shimmer almost gives a "wet look" finish and is probably more suited to a night-time look, yet it doesn't dry tacky.
Everyone loves a little bit of luxury and that is definitely what this eyeshadow stick offers, with its glamorous gold packaging and seamless twist up application.
All in all, an impeccable, luxurious product, which feels so silky on the eyes and won't crumble away to nothingness mid-night out.
<!—Section 5-->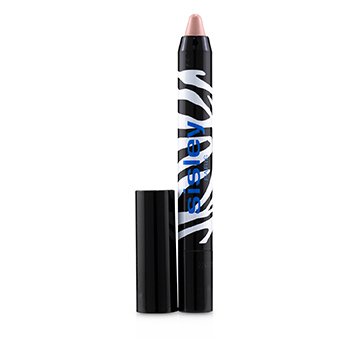 Sisley Phyto Eye Twist
/100ml
Phyto-Eye Twist is an all-in-one eye make-up solution: eye shadow + pencil + eyeliner. Maxi tip blends color onto eyelids for dramatic makeup effect & delivers bold line definition and high precisions.
Sensual, waterproof texture gives easy application & lasting wear.The "jumbo" tip blends and glides to color the eyelids, easily applying graphic make-up or drawing an XXL line. Fun and practical, there is no need to sharpen this new zebra-look jumbo pencil.
The skincare formula is enriched with plant-based active ingredients (Green Tea, White Lily, Camellia) and protects the delicate skin of the eyelids. Provide skin with softness and emollience.
<!—Section 6-->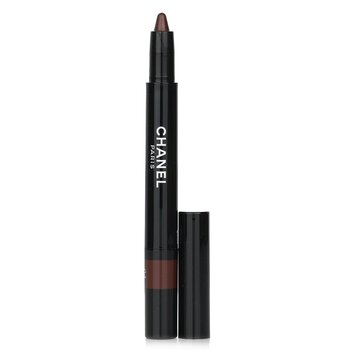 Chanel Stylo Ombre Et Contour
/100ml
A 3-in-1 pen with a medium-thick tip, can be used as a kohl, liner or eyeshadow.
Provides neutral, effortlessly chic shadow we'd imagine on an off-duty model vacationing in Sardinia(which we miss so much). While the formula is long-wearing, pair it with an eye shadow primer for extra insurance that your color won't fade away by mid-night out.
The creamy, silky texture glides along the skin. Provides easy, intuitive applications with a soft touch.
<!—Section 7-->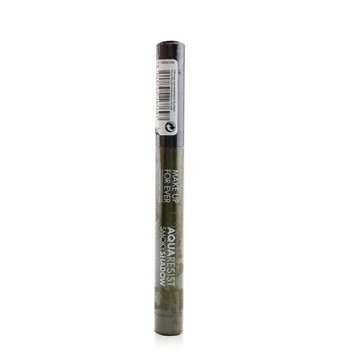 Make Up For Ever Aqua Resist Smoky Shadow
$40.00 /100ml
Make Up For Ever's Aqua Resist Smoky Shadow (pictured above in Jungle, a golden khaki) has wildly impressive staying power and a waterproof, smudge-proof formula that doesn't require touch-ups throughout the day, no matter what kind of events you're sporting it at.
Features a built-in sharpener for added precision to create any look. The pointed tip is also great for filling in your waterline sans irritation.
With a wide range of colors to choose from, it delivers a metallic finish without transferring. Vegan formula gives an intense pigment with a blendable & creaseless color.
This long lasting, easy to use 3-in-1, 24-hour shadow, kohl & liner stick is even Ophthalmologist-tested for sensitive eyes.
<!—Section 8-->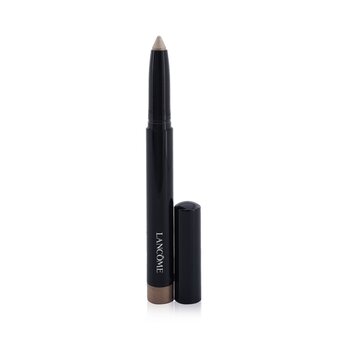 Lancome Ombre Hypnose Stylo Longwear Cream Eyeshadow Stick
$38.50 /100ml
As a trendy, innovative eyeshadow stick with a creamy texture, it provides natural-looking, gorgeous color.
With a wide range of color to choose from, from vibrant to neutral, it offers a perfectly personalized, radiant eye look to make you look stunning everyday.
Combines rich color pigments with ultra-fine particles of the soft-touch powders, it easily blends onto skin & provides even, layered coverage. Fosters extremely long-lasting wear for 24-hours.