2023 trend on must have scented bath
Show Menu
The color of 2023 is Digital Lavender, announced by Coloro and WGSN back in 2021. Now 2023 is coming. Aside from beautiful purple makeup and lavender toned hair to ride on the color trend. Why not celebrate the color with the scent of lavender.
Lavender as a color and a scent has been symbolizing stability, purity and relaxation. It also gives a refined and elegant impression as a scent. So bring a sense of balance and tranquility into your life through scented body wash items in your bath and shower.
Lavender fragrance bath products
As a long time beloved scent, competition for the best lavender body care product is fierce. And, like all things scent-related, finding your favorite is a deeply personal experience. But the products on this list all contain authentic lavender, either in its essential oil or extract form, so they smell like the plant itself, not a lab-grown imitation.
Beyond that, these body washes all leave your skin feeling soft and hydrated, not stripped and dry. Some of them are sensitive skin friendly.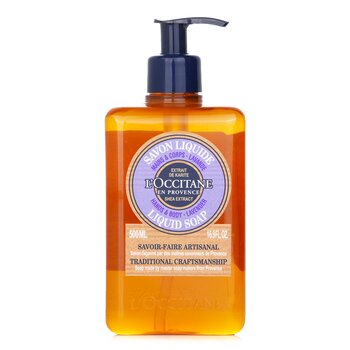 L'Occitane Lavender Liquid Soap For Hands & Body
/500ml
Lavender is native to Provence, so it's only natural that this lavender shower gel from L'Occitane is one of the proudly Provençal brand's signature offerings. The lavender essential oil here is sourced from farmers' cooperatives in Haute Provence, so the quality and authenticity of the ingredients is second-to-none. The scent also smells like a sprig of real lavender, rather than a manufactured perfume.
This body soap is relaxing, while providing gentle cleansing without drying out skin.Contains vegetable oils respecting the traditional cauldron method used by master soap makers from Provence. Enriched with Shea Extract for nourishing & moisturizing benefits.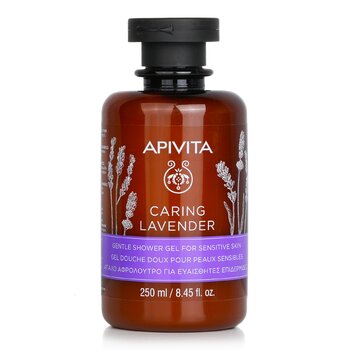 Apivita Caring Lavender Gentle Shower Gel For Sensitive Skin
$28.50 /250ml
A gentle shower gel with 97% ingredients of natural origin, featuring a slightly acidic pH for sensitive skin. Enriched with mild surfactants to provide gentle cleansing, moisturizing & protective action.
Also harnesting excellent anti-inflammatory & soothing action of Greek lavender & calendula extracts. Blended with Greek thyme honey, Greek olive oil, almond oil & panthenol (Provitamin B5), to enhances skin's hydrolipidic film & improves its moisture levels.
The aroma is pleasant and relatively subtle - not overpowering - and makes a lovely addition to your nighttime bath or shower routine. It'll leave your skin feeling silky and moisturized. Use it with the body cream and essential oil of the same series to complete your nighttime self-care routine.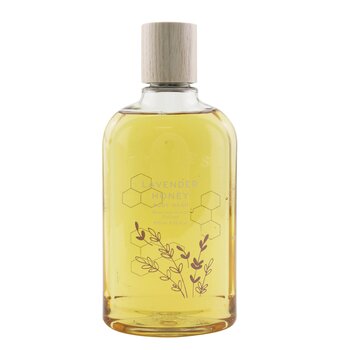 Thymes Lavender Honey Body Wash
$38.50 /270ml
Thyme is an independent company committed to creating the most natural and best smelling products to their customers. The company's chemists and perfumers devote their work to artfully craft the best fragranced products.
Formulated with skin-quenching jojoba oil, hydrating honey & soothing Aloe vera, this delicately-scented, plant-based body wash is also a great moisturizer. Provides a lavish shower experience.
Infused with a warm, spicy & sweet fragrance of honey & lavender, which all work together to soothe your skin and impart a subtle, fresh scent that gently lingers. Also work to soften, replenish, and strengthen skin as it gently cleanses.
<!—Section4-->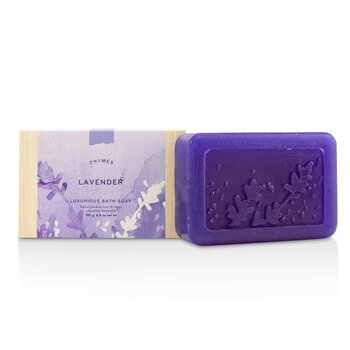 Thymes Lavender Luxurious Bath Soap
/190g
Also from Thymes, this bath soap is a must have for bar soap lovers. This bar soap leaves a fragrant tone of plants and Lavender on skin that lasts throughout the entire day.
Perfumed, triple-milled & all vegetable bar soap, formulated with jojoba oil, honey & Vitamin E. Creating a rich lather to gently cleanse & moisturize skin. The lavender provides not only the relaxing and lovely fragrance but also giving a soothing effect. Leaves body skin soft, smooth, refreshed & nurtured. And give you a wash in tranquility.
The company is animal cruelty free and by using plant-based ingredients the company delivers vegan and all natural products.
<!—Section 5 -->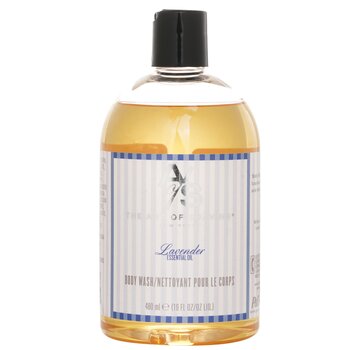 The Art Of Shaving Body Wash - Lavender Essential Oil
$32.00 /480ml
Also comes as bar soap, this body wash is a great choice for him.
Formulated with pure essential oils & extracts, infused with Vitamin E, Glycerin & Jojoba Seed Oil for hydration. Thisfree of paraben and phthalates body wash gives a rich lather to remove dirt & impurities from skin.
Essential Oil delivers a relaxing & calming aroma, the best way to destress after a day at work. Complete the whole men's skincare routine with shaving products from the same brand.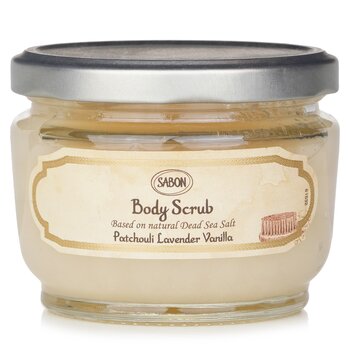 Sabon Body Scrub - Patchouli Lavender Vanilla
$55.50 /320g
Sabon is known for their delicately scented skin renewing body scrub and other body care products.
Contains natural Dead Sea Salt granules to gently exfoliate dead cells & remove impurities. Enriched with natural oils including Vitamin E, Almond Oil, Jojoba Oil & Borage Oil, to help moisturize, nourish & condition skin.
Infused with a subtle refreshing scent to enhance the mood. Leaving your skin soft, smooth & renewed. Complete the routine with products from Sabon of the same scent.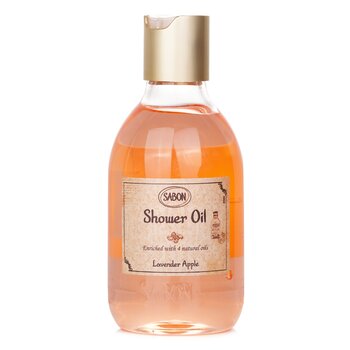 Sabon Shower Oil - Lavender Apple
/300ml
Bath oils are an amazing way to add a little more nourishment, luxury, and relaxation to bath time. They can also add a targeted boost of hydration to the skin at any time. And winter is coming, so this product is a great choice to replace your daily shower gel for extra moisture.
This subtly-scented, deeply moisturizing liquid body soap contains essential oils from Olive, Avocado, Jojoba & Wheat Germ, gently cleanse the body without drying out skin.Rich in antioxidants to maintain skin's natural pH levels. SLS- & paraben-free.
So one more idea to ride on the colour of the year 2023, while pampering yourself.Price in the article is a discounted price brought to you by Strawberrynet not the recommended retail price.