Anti-Aging with Natural Yeast Skincare
Show Menu
Sake lees (yeast) is rich in minerals, vitamins and amino acids. Minor minerals can enhance the regeneration of skin cells and strengthen the repair mechanism of skin. Small particle amino acids can replenish the nutrition base of skin directly, slowing down aging of skin and renewal of skin cells, leaving radiant and smooth skin.
Sake lees also have high hydration power. Rich in ceramide, it can repair skin layers and maintain the water barrier of skin. Ceramide is naturally existing in the human body, creating less sensitive reactions on skin. Natural sake lees make it even better.
Natural Beauty developed a series of award-winning sake lees beauty products, so everyone can harness the power of yeast in their skincare routine.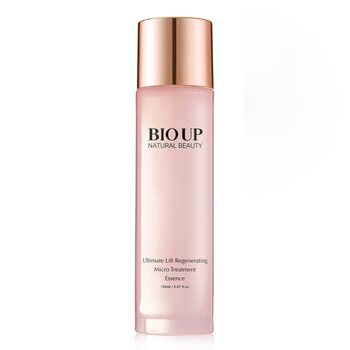 Natural Beauty BIO UP Ultimate Lift Regenerating Micro Treatment Essence
$121.50 /150ml
This treatment essence won "The National Brand Yushan Award 2022 - The Best Product. Contains extract of gold class sake kasu from Wakayama and sakura sake, using patented biotechnology to awake bright and radiant skin. Also include rosa damascena flower oil, rosa damascena flower water, ascorbyl glucoside, prunus lannesiana flower extract, glyceryl glucoside, and other extracts.
Macromolecular Light Biotechnology revitalizes your skin; Patented double floral factor creates charming skin tone;Patented exclusive formula brightens your skin, creating a radiant complexion.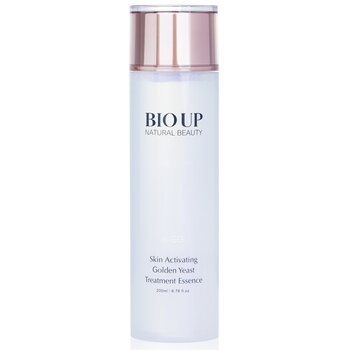 Natural Beauty BIO UP a-GG Golden Yeast Skin Activating Treatment Essence
/200ml
Another award-winning treatment essence that wins "Pure Beauty Global Awards 2022 - Best New Affordable Skin Care Product" and "National Quality Gold Medal Award". Exclusive α-GG derived from Japan wine sake helps soothe irritated skin & maintains healthy skin.
Sake Kasu from Wakayama, Japan is rich in minerals, vitamins & amino acids to nourish & moisturize skin. Extracted by patented biotechnology, the Japanese Golden Yeast is rich in peptides & amino acids. Active ingredients to be delivered into the deepest layer of skin by Patented high penetration technology, and nourish, repair skin effectively. Along with GABA to soothe the fine lines and wrinkles, regaining plump youthful skin is now getting easy.
The whole formula offers moisturizing, nourishing, repairing & anti-aging properties. Reduces the appearance of dark spots & fine lines caused by dryness. Skin becomes more radiant, translucent & even-toned. No signs of aging will be found.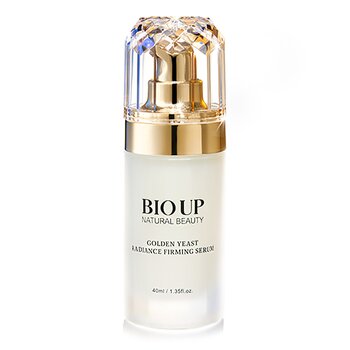 Natural Beauty BIO UP a-GG Golden Yeast Radiance Firming Serum
$121.50 /40ml
This firming and anti-aging serum has a velvety texture and ease for absorption. Formulated with Myrothamnus Flabellifolia, a legendary precious plant grown in South Africa for revitalizing & restorative power; Japanese Golden Yeast extract can help with collagen synthesis. Enhanced with exclusive α-GG derived from Japan wine sake to soothe irritated skin & maintain healthy skin. Infused with Sake Kasu from Wakayama in Japan, which is rich in minerals, vitamins & amino acids to nourish & moisturize skin.
With advanced highly penetrating technology that allows the active ingredients to be delivered into the deepest layer of skin. Deeply repairs & strengthens skin's barrier function, and reduces the appearance of lines & wrinkles, slowing the aging process.
Users recommended for skin becoming smoother, dewier, firmer, more elastic, delicate, radiant & younger-looking.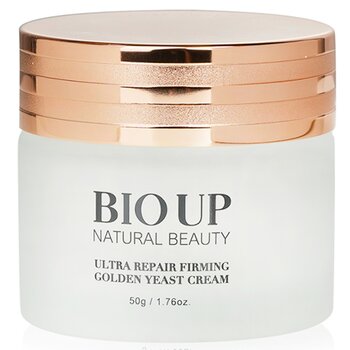 Natural Beauty BIO UP a-GG Ultra Repair Firming Golden Yeast Cream
$121.50 /50g
Winning the "National Quality Gold Medal Award", this cream has a silky texture created by exclusive technology. Patented formula of BIO UP, with amino acids and proteins from Placental Proteins of Japan & New Zealand, Four kinds of peptides etc.
Highly effective for providing skin with nutrition & energy while fortifying its defense & enhancing firmness, regaining elastic skin again.
Star ingredients including essential amino acids can nourish skin immediately, slowing aging process and remove signs of aging, Users tested for effectively brightening skin and smooth out fine lines.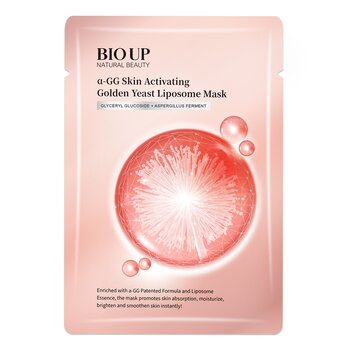 Natural Beauty BIO UP a-GG Skin Activating Golden Yeast Liposome Mask
$14.00 /5x25ml
Suggested by multiple stars, sake kasu mask is under the spotlight. The yeast extract in this mask can improve skin quality and remove fine lines, without sacrificing whitening and skin brightening
This 3-in-1 mask reduces time needed by nourishes, hydrates, and brightens your skin in one go. Aqua-Boost Factor, Patented HS2 Elasticity Factor and BIFIDA FERMENT LYSATE, providing non-stop skin hydration, improving skin elasticity and reducing wrinkles.
BIO UP patented sake formula, providing endless nutrition, slowing aging process naturally and boosting skin renewal.
User testimonial for breathable mask, improves yellowish and dulling skin. Truly restores youthfulness with just the time of using a mask
Price in the article is a discounted price brought to you by Strawberrynet not the recommended retail price.