Anti-sensitive Skincare routine setting for sensitive skin
Show Menu
In the two years that have been deeply affected by the epidemic, skin allergies caused by the environment and masks have become more and more common.
Sensitive skin is relatively vulnerable to the external environment because it is easily irritated. When the ambient temperature changes drastically, the sensitive symptoms are more serious, such as redness, tightness, chapped skin, inflammation, itching and other symptoms.
Anti-Sensitive skin care routine
Mix and Match:
When mixing and matching, you must be very clear about the usage, efficacy and ingredients of skin care products. By using products from different companies, you risk buying two products that simply do not go together, and that can cause your skin more harm than good.
So, pick your products wisely. In addition, some ingredients neutralize each other and mixing them won't be effective.Also don't buy cosmetics with the same effect repeatedly because of your skin condition.
Mixing and matching above will only make the skin unable to absorb and weaken the effectiveness of the product. And might cause sensitive skin.
And during allergies, the simpler the skin care products, the better. The more complex skin care products are used, the greater the risk to the skin.
Use only one brand:
This can eliminate the risk for using the wrong combination or duplication of steps. But there are also risk like only part of the product line is suitable for you. And using just one brand is also recommended by dermatologist.
The skincare routine can than include products that complement each other in order to avoid over-drying, over-exfoliating, over-layering of steps and product and irritating the skin. Ingredients in all the products across the entire line will work synergistically with one another to deliver optimal results.
Sensitive Skincare Product
Sensitive skin usually has its own skincare routine needed. However, some of the brands did not cover the whole routine, so we had to buy from other brands. And put risk to our skin. Now it's time to end this situation.
Professional and luxury skincare product
Professional skincare lines tend to place a greater focus on active ingredients. These products are often the result of rigorous research and quality testing.Products are designed with a particular emphasis on ingredient quality so that skincare professionals can turn to these brands to make recommendations to their clients or patients.
Natural Beauty brought to you the professional luxury skincare series, Natural Beauty NB-1 Ultime Restoration NB-1 Anti-Sensitive Series, that can cover the whole anti-sensitive routine for you, while allowing you to spoil yourself.
Natural Beauty NB-1 Ultime Restoration NB-1 Anti-Sensitive Series
Infused with Ceramide III to provide long-lasting hydration. Blended with Yunzhi Extract and Cordyceps Sinensis Extract for calming, conditioning, and rebuilding the skin protective barrier. The formula hydrates and visibly soothes; helps repair and protect.
ACGDS botanical compounds can contain minerals, organic botanical ingredients, and vitamins to provide skin with sufficient nutrients and repair damaged skin cells. Topped with GSPT Innovative Bioactive ingredients, to calm and protect the skin. Help strengthen skin protective barrier.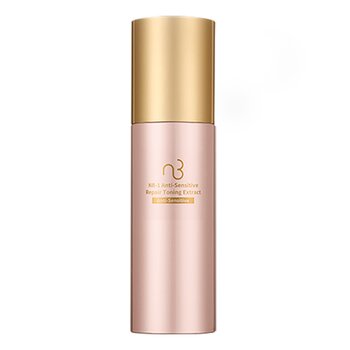 Natural Beauty NB-1 Ultime Restoration NB-1 Anti-Sensitive Repair Toning Extract
$175.50 /95ml
Provide intensive treatment to damaged skin right after cleanse with Yunzhi extract. Building up a strong protective barrier against the stimulant and pollution in the environment. Ceramide helps provide intense hydration to freshly cleaned skin. The watery texture sinks right in, and the advanced formulation helps repair by visibly soothing dry, red, irritated-looking skin. It protects by strengthening the skin's barrier. This advanced restorative facial toner for sensitive skin leaves skin dewy, balanced & comfortable. Also preps for other skincare products and makeup.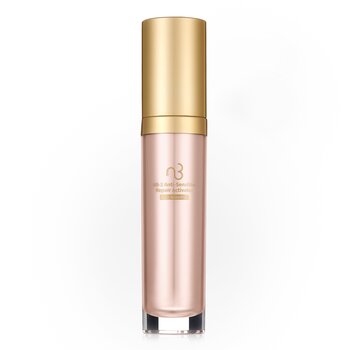 Natural Beauty NB-1 Ultime Restoration NB-1 Anti-Sensitive Repair Activator
$469.00 /20ml
An advanced soothing facial treatment for sensitive skin. Contains a complex of Centella Asiatica, Aloe Vera & Hyaluronic Acid, for effective anti-inflammation, hydration and calming effect. Formulated with Cordyceps Yunzhi Extract to soothe & stabilize skin's condition. Helps calm irritation & repairs fragile, sensitized skin, effectively restores comfortable & healthy skin.
Skin instantly looks healthier, and improves over time for a smoother look and feel. It absorbs quickly and rapidly reduces redness, for skin that looks hydrated and healthy. The advanced formula boosts skin's stability to help it look calm.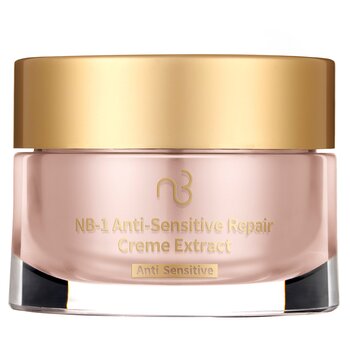 Natural Beauty NB-1 Ultime Restoration NB-1 Anti-Sensitive Repair Creme Extract
$286.00 /20g
Pollutants and stimulants from the external environment will cause the skin to get irritated easily. Based on the world's original "SCT-ART soothing technology," Natural Beauty and Harvard NB biotechnology team developed the repair and soothing complex products.
Creating this intense hydration with a weightless feel. The silky, skin-quenching, barrier-boosting formula penetrates deep to the bottom and delivers instant hydration.
The deep sedation and soothing factor of Cordyceps Sinensis Extract, can assist skin rebooting the natural defense mechanism. Improves the self-healing power from inside to outside, slow down aging, soothing effect on redness and irritation.
Ceramide as the most important ingredient in the cuticle, helps protect the skin from external stimuli and relieves sensitive, dry, and redness.
Natural Beauty NB-1 Ultime Restoration NB-1 Anti-Sensitive Repair Facial Mask
$625.50 /10applications
Formulated with Mineral Extract, Algae Extract Corallina, Cucumber & other plant botanicals, this mask calms your skin effectively. Luxury ingredients soothes the discomfort of skin & maintain its softness. Repairs skin barrier & leaves skin feeling clean & supple.
The whole series as a set can calm, soothe, repair and strengthen the skin barrier. Keeping your skin nourished and hydrated. Follow the routine to enjoy luxury skincare experience and calm, soft skin.
Combining the function of toner and mask into concentrated essence, give skin double-effect intensive repair. Containing active essence of Cordyceps sinensis and ceramide, which can activate dermis internally, improve skin health from bottom and relieve sensitive symptoms. It can strengthen keratin dense from outside, rebuild epidermal barrier, and effectively defend the environmental injury.
All the products from Natural beauty and more professional skincare products can be found at Strawberrynet.com.